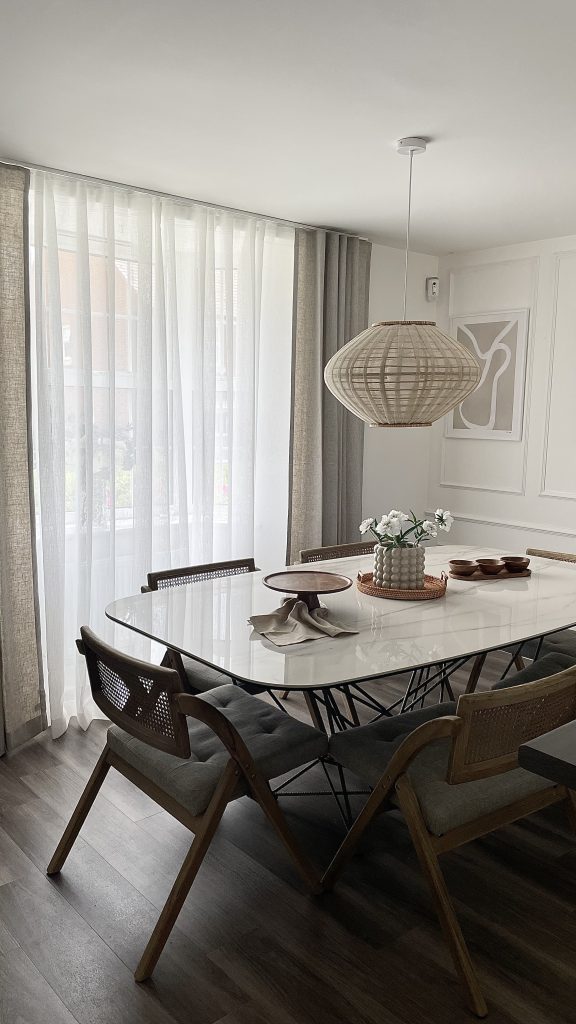 Hasta Home Brand Ambassador
Helena Cho is a swede living in the UK and there for familiar with the Scandinavian interior style associated with the Hasta Home brand. Helena takes influences in the Japandi aesthetics as well as embracing the warmth of the Scandi-style in her interior. With these influences, she have created a minimalistic yet inviting ambiance in her home by combining natural materials with hotel curtains in neutral shades.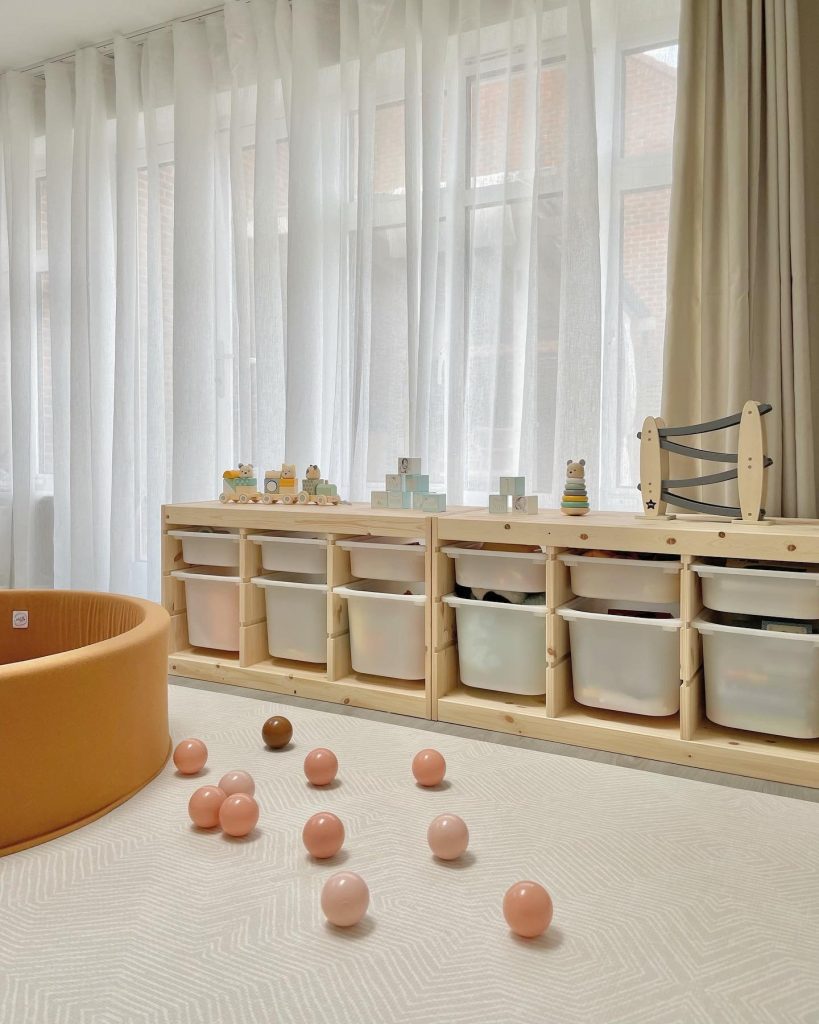 In my search for the perfect curtain company in the UK, I unfortunately had no luck. When I initially moved to the UK from Sweden and purchased our first house, I faced difficulty finding curtains that embodied the simple and chic aesthetic I desired. The minimalist look I sought wasn't widely popular in the UK at that time. However, upon discovering that Hasta Home offers shipping to the UK, I became incredibly excited.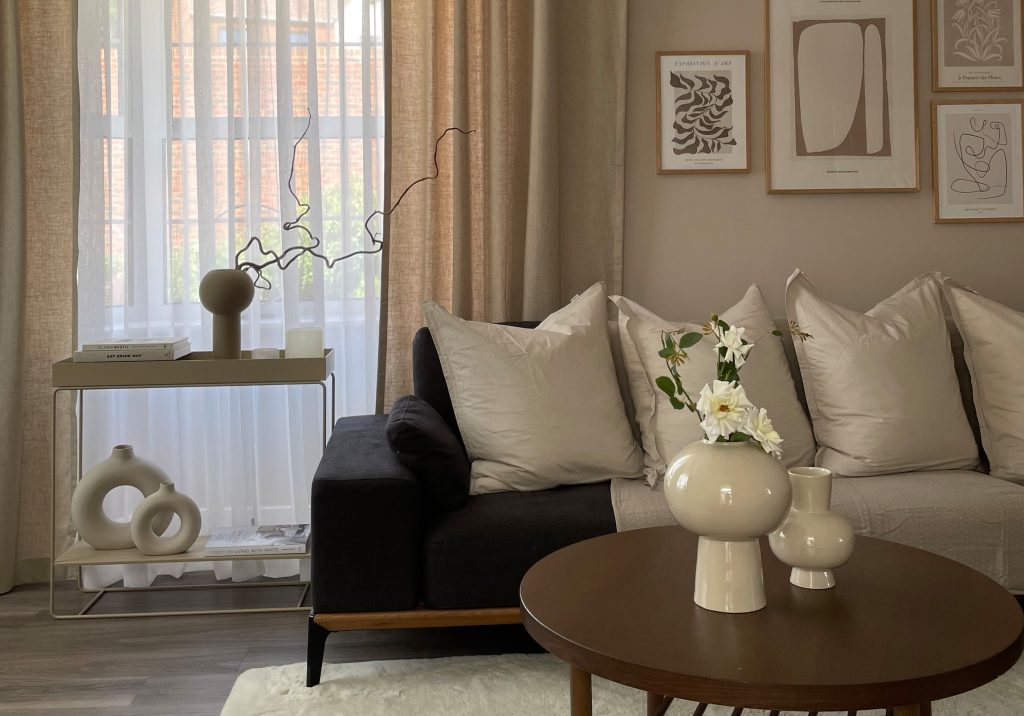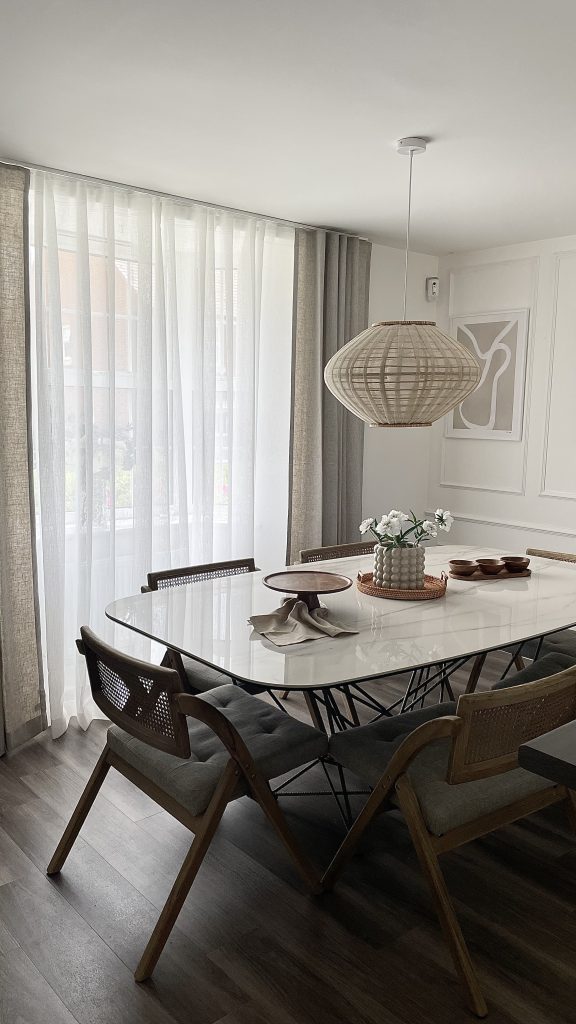 In the dining room, I carefully selected the curtains based on both their material and functionality. I aimed to find sheer curtains that allow ample natural light to filter through while ensuring privacy. Additionally, I have been specifically searching for linen curtains, as they harmonize beautifully with the Japandi theme I've embraced.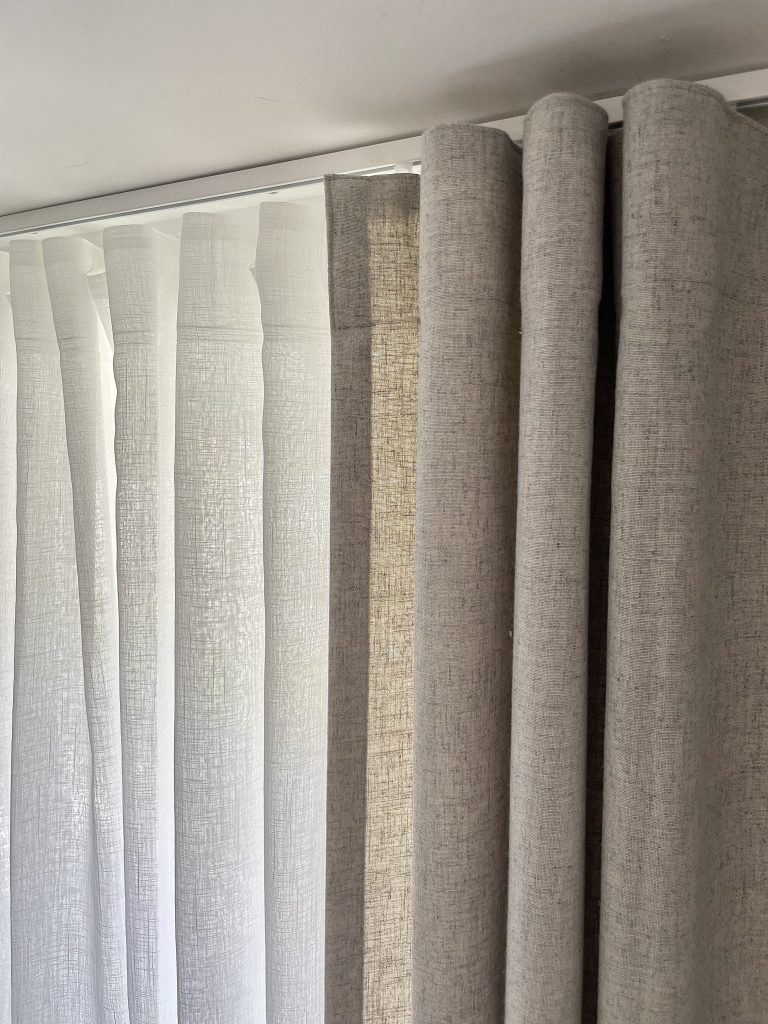 To achieve a cozy and textured ambiance, I recommend opting for a double hotel-style curtain rail setup. For this, you can hang sheer curtains on the inside and linen-textured curtains on the outside. This combination will add depth and visual interest to the room.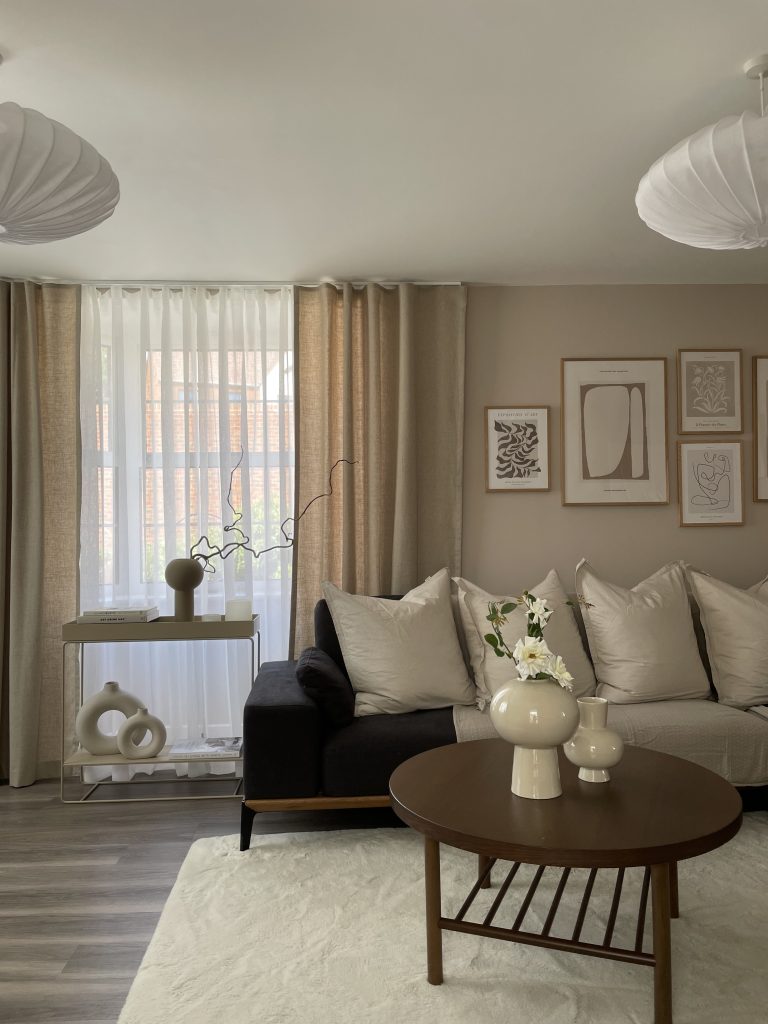 By suspending the curtains from the ceiling, you can create the illusion of a larger and more airy space. This will enhance the overall luxurious feel of the room, making it both visually appealing and comfortable.
Shop the look