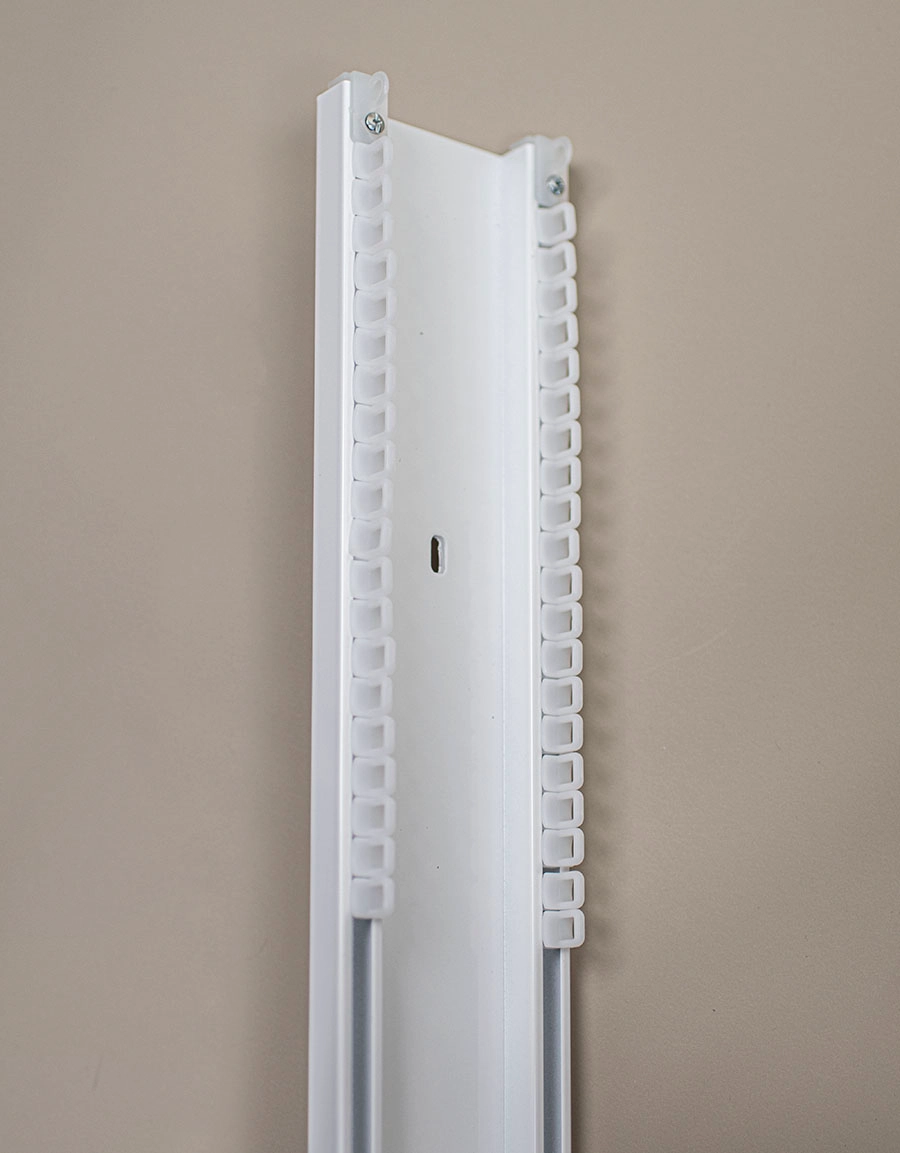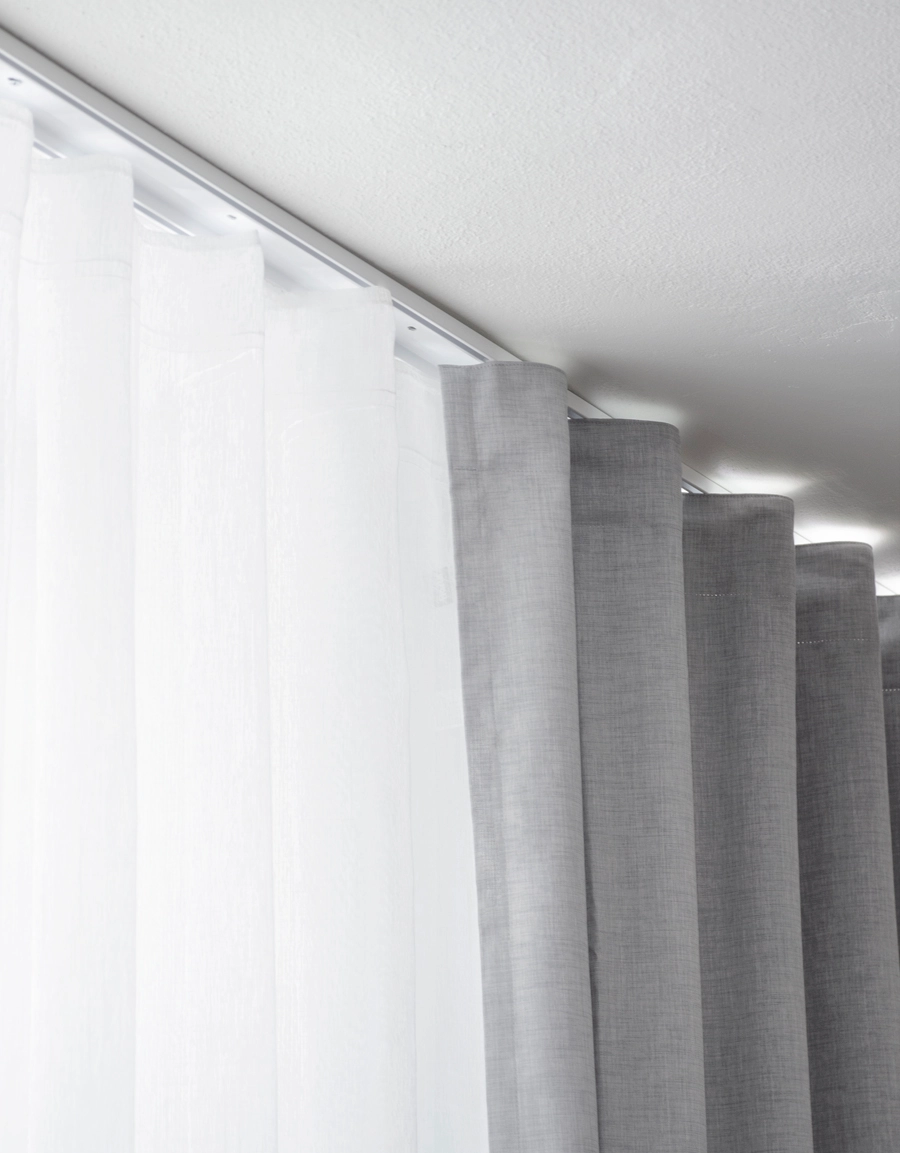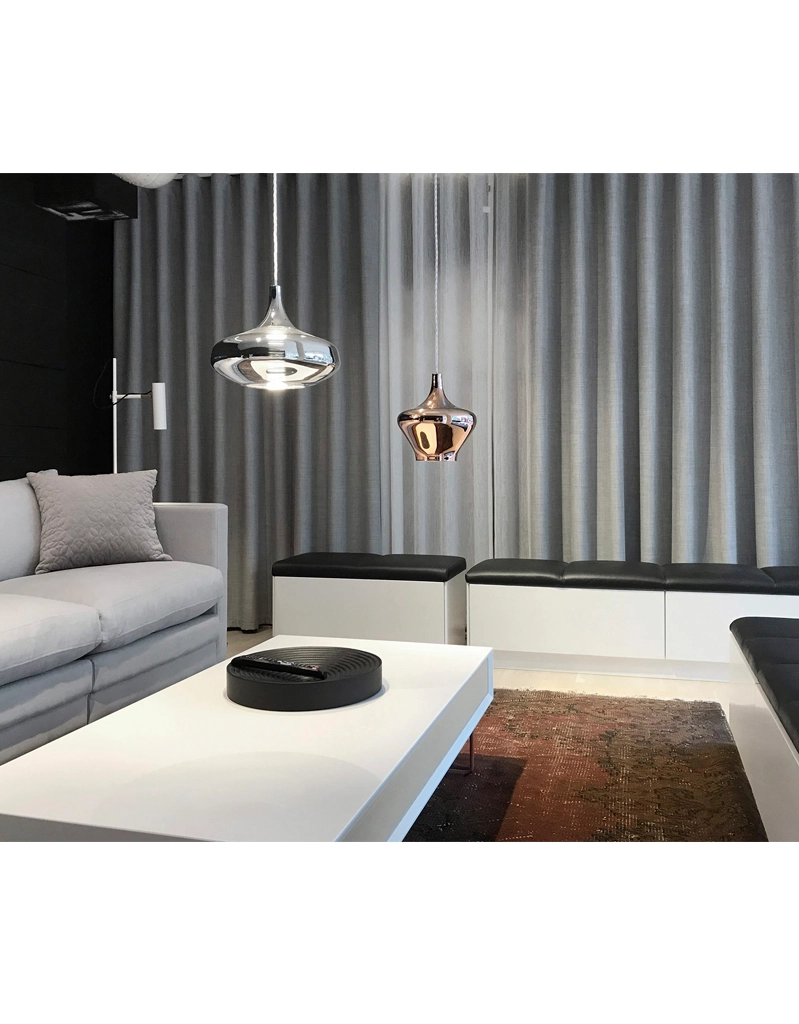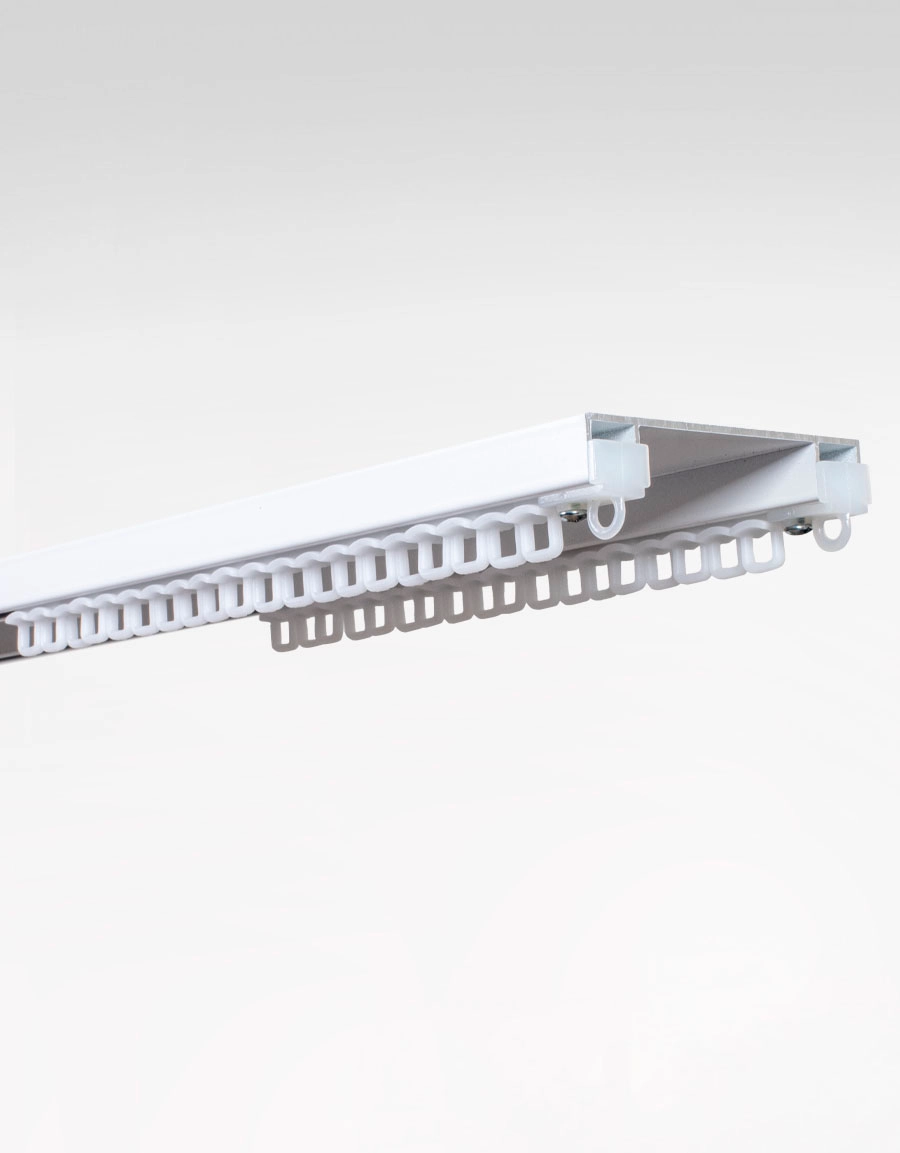 Double hotel rail, 200 or 250 cm
From: 65£
A curtain rail with two separate tracks for double curtains, perfect for that luxury hotel look! Read more about how to achieve the hotel look here.
Suitable for light, medium and heavy curtains. No brackets necessary, the rail comes with predrilled holes and attaches straight to the ceiling with screws. 65 mm between the tracks and the rail measures 91 mm in total depth.
The product includes end stop and 40 (for 200 cm) or 50 (for 250 cm) u-gliders.
Maximum load: 6 kg/1 m, 9,5 kg/3 m, 13 kg/5 m
The rail can not be used with a joint. If you need a longer rail, we recomend that you use several u-rails in parallel.
STYLED BY YOU
Tag @hastahome to appear here