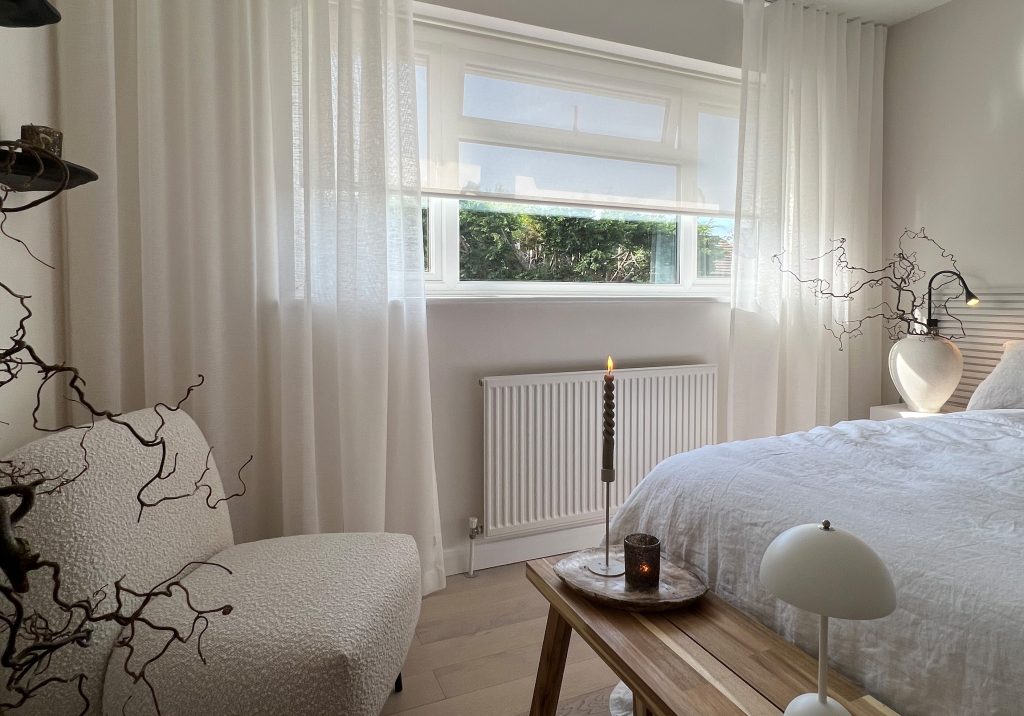 Hasta Home Brand Ambassador
A love for hotel style curtains and Hasta Home's wide range of ceiling curtain tracks laid the foundation for the long-term collaboration between Jacqui and Hasta Home: a lover of interior design that stands the test of time. Jaqcui's bedrooms are decorated both with style and functionality in mind by combining curtains and blinds in her windows. Neutral shades and simplicity with a personal touch characterizes Jaqcui's home, and with sheer curtains she has created spaces that feel fresh, airy and full of natural light.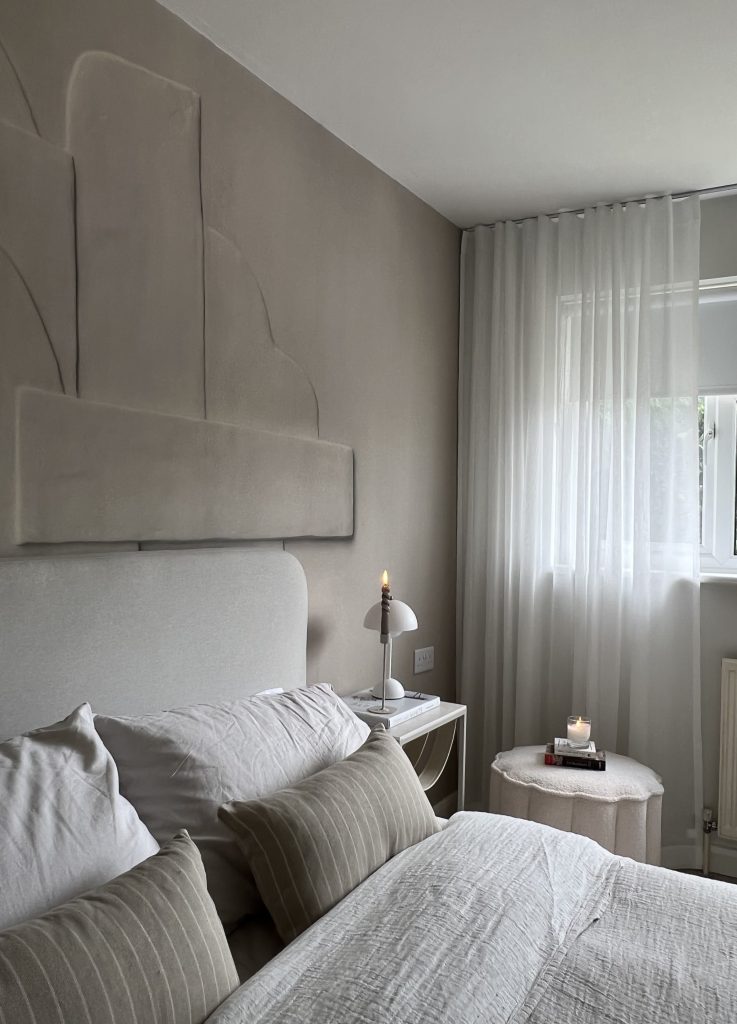 I chose sheer curtains and blinds for my home as I wanted to keep the rooms light and airy with the soft, minimal feel that I love. I still wanted the wall to wall, hotel style look with ceiling tracks as I think they create height in the room and the sheers fall so beautifully. The added bonus is they can be closed through the day without compromising the natural daylight.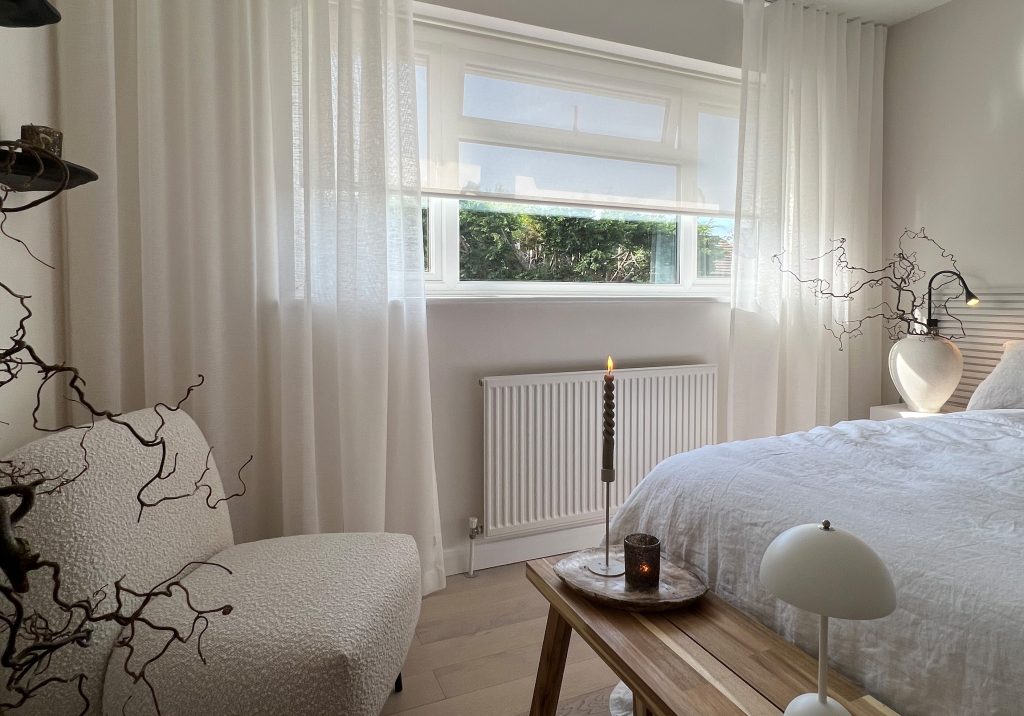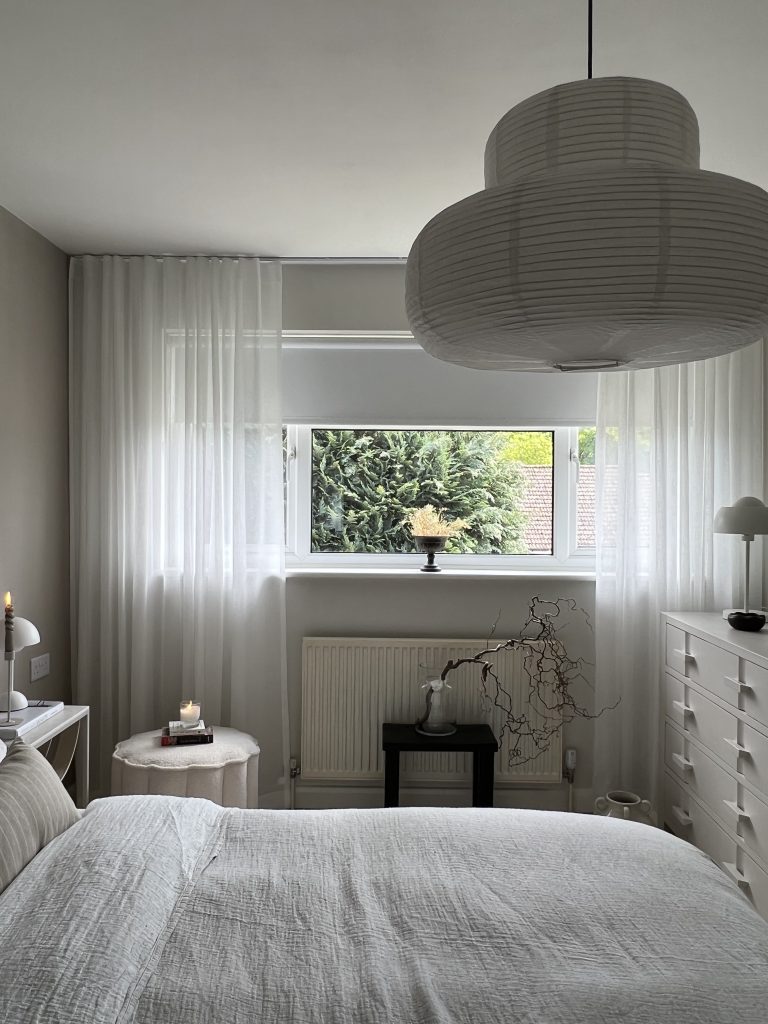 In the master bedroom I've got the wall to wall sheer curtains and a blackout roller blind to block the light as needed, both are white for a neutral, minimal look.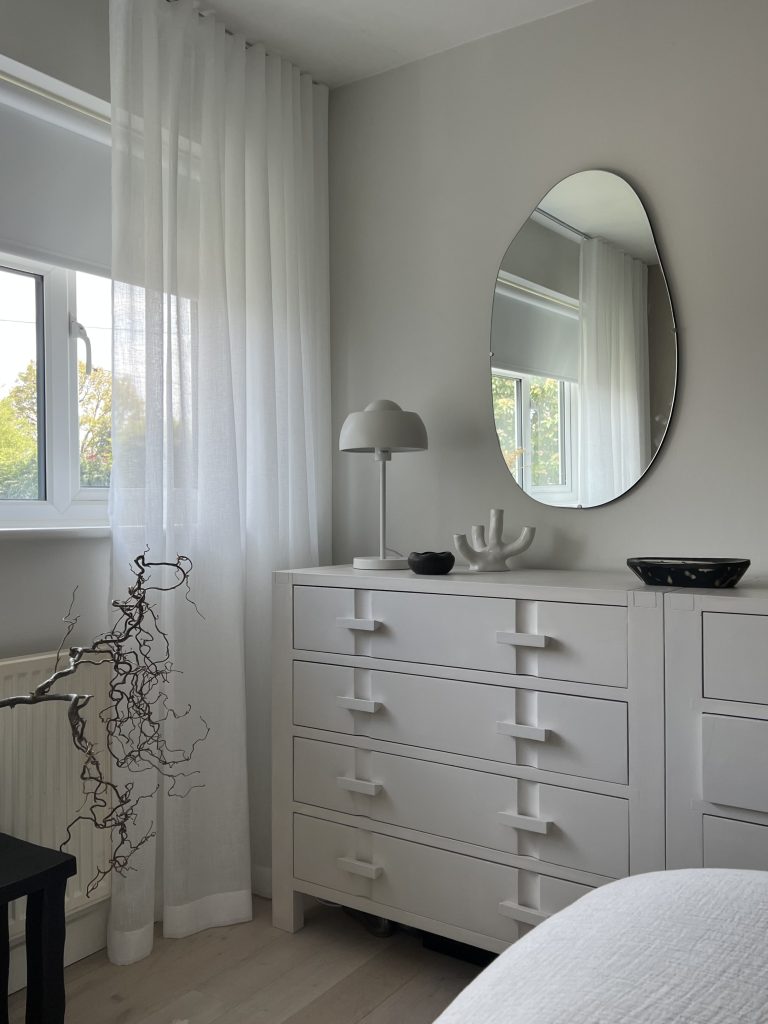 This bedroom features a screen roller blind and beautiful wall to wall Malva curtains. I absolutely love this combination, the sun shines into this room from lunchtime onwards so I can put the blind down without losing the natural daylight or view outside. It gives shade and privacy but without feeling closed in.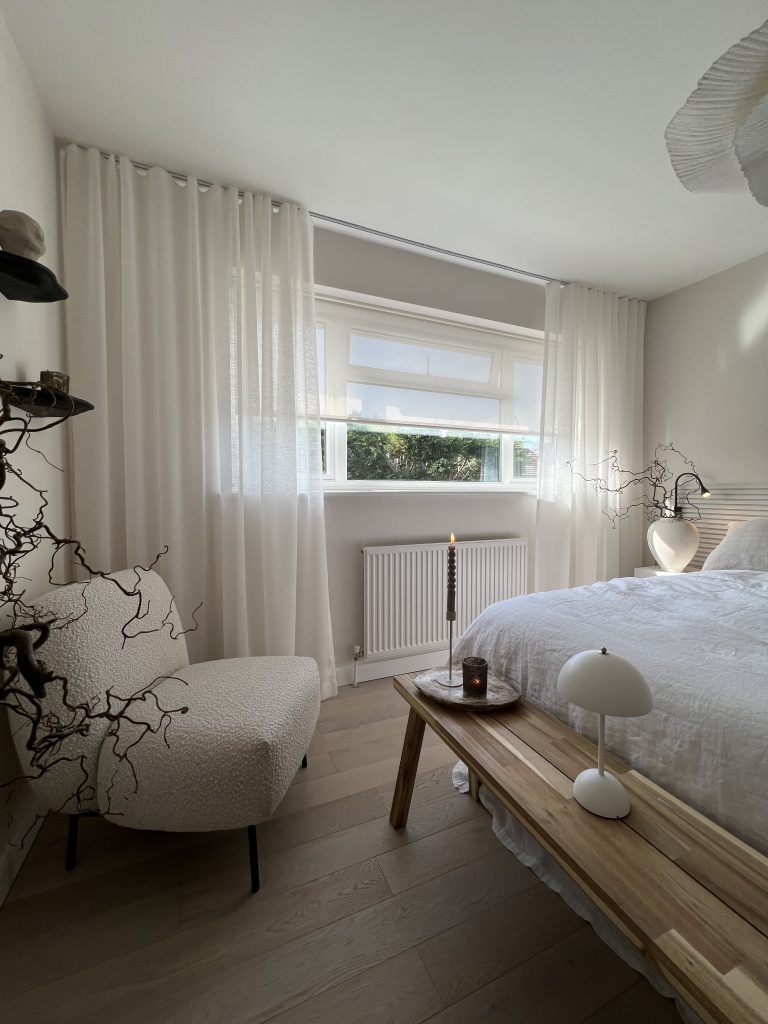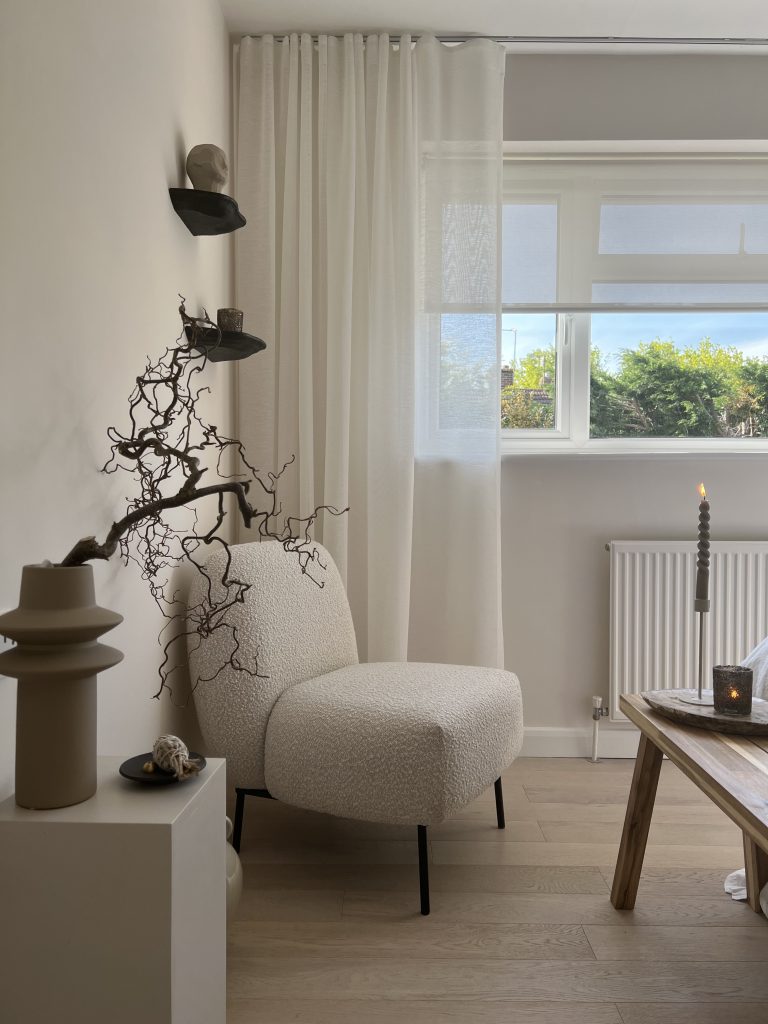 My best advice when choosing the style of curtains would be to consider the room size, the amount of natural light in the room or whether you require privacy. If it's a bedroom, then think about whether you need to block the light, choose a colour that is going to suit your interior style and last, but not least, whether you prefer the made to measure. I personally love the look of the made to measure, sitting just above the floor they hang so beautifully.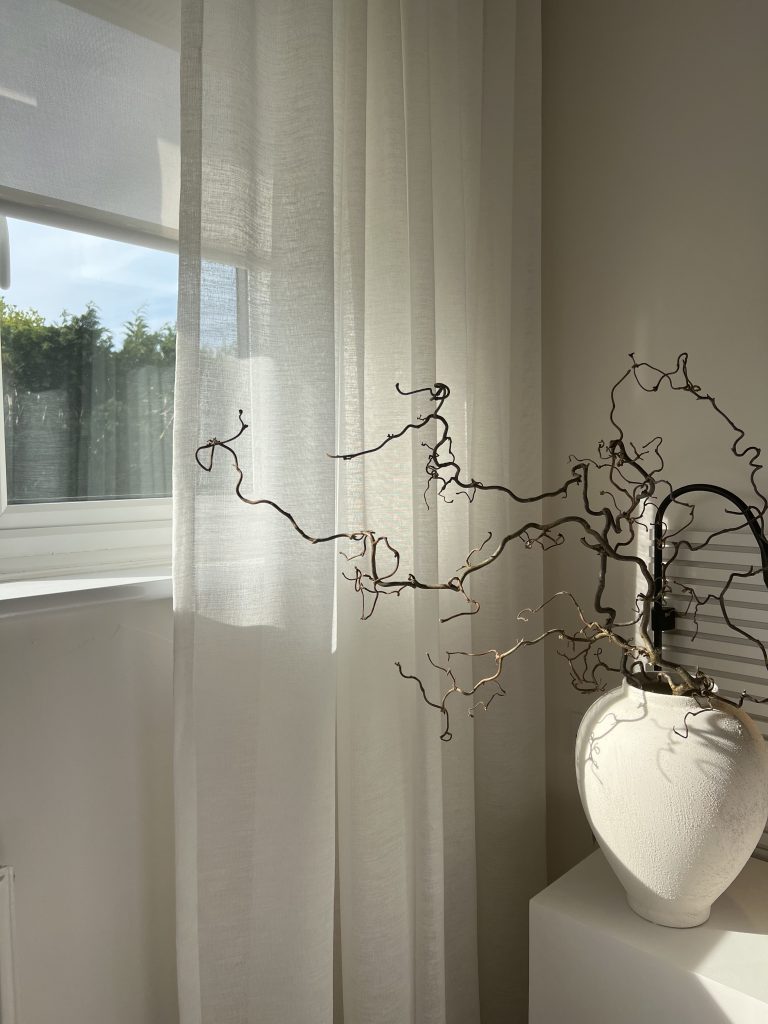 Shop the look