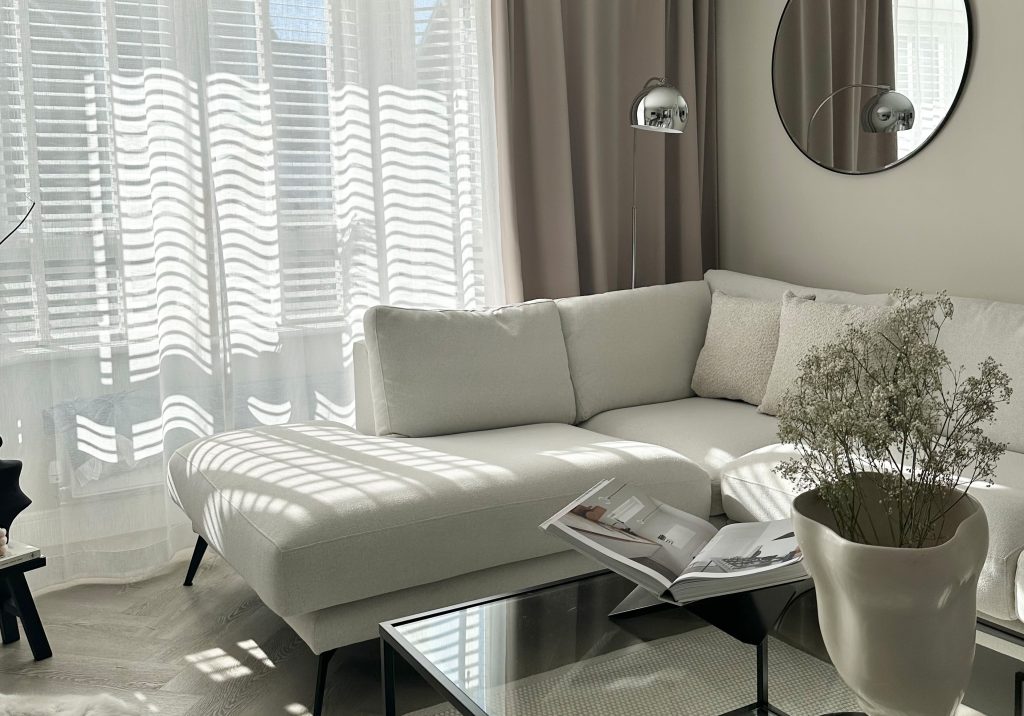 Hasta Home Brand Ambassador
When decorating their newly built home, it was important for Eleanor and her partner to add some character. As off the shelf curtains didn´t quite do the trick, Eleanor discovered Hasta Home and the possibility of having the curtains made-to-measure for a perfect fit. This was the beginning of a long-term collaboration that would transform their home into their favourite place to be: a place where well-being and relaxation meets a touch of luxury with customized curtains throughout her home.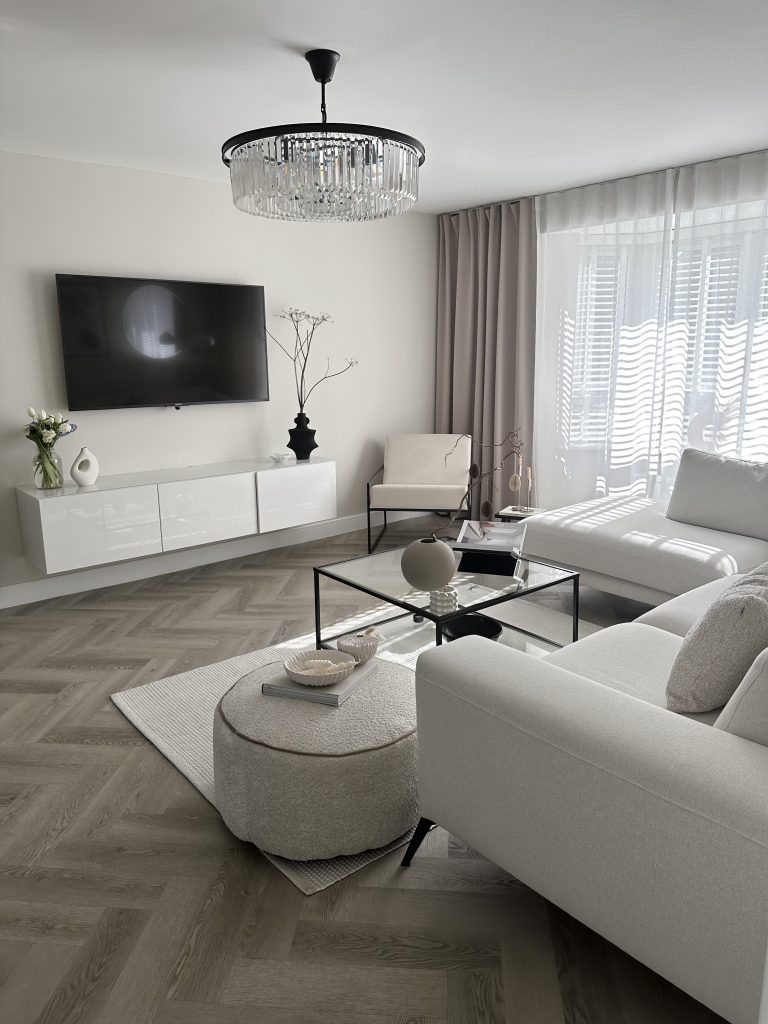 I knew I wanted double layered curtains in the bedroom as I just love the warm and luxurious vibe they give. I opted for a double curtain pole and decided to In our living room, we wanted to add curtains that allowed us to feel cosy but also had a luxurious us feel to them. The Dokie curtains paired with Skimra sheers were the perfect way of doing this and really add a touch of elegance and a hotel feel to this space. with a darker colour on the inside, and a lighter colour on the outside.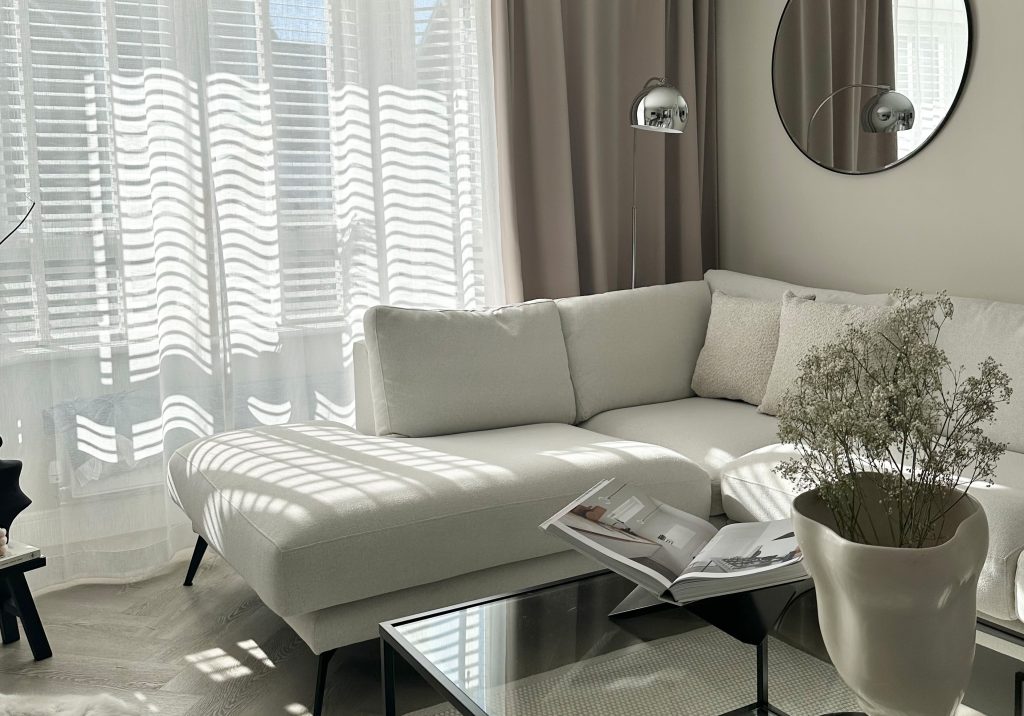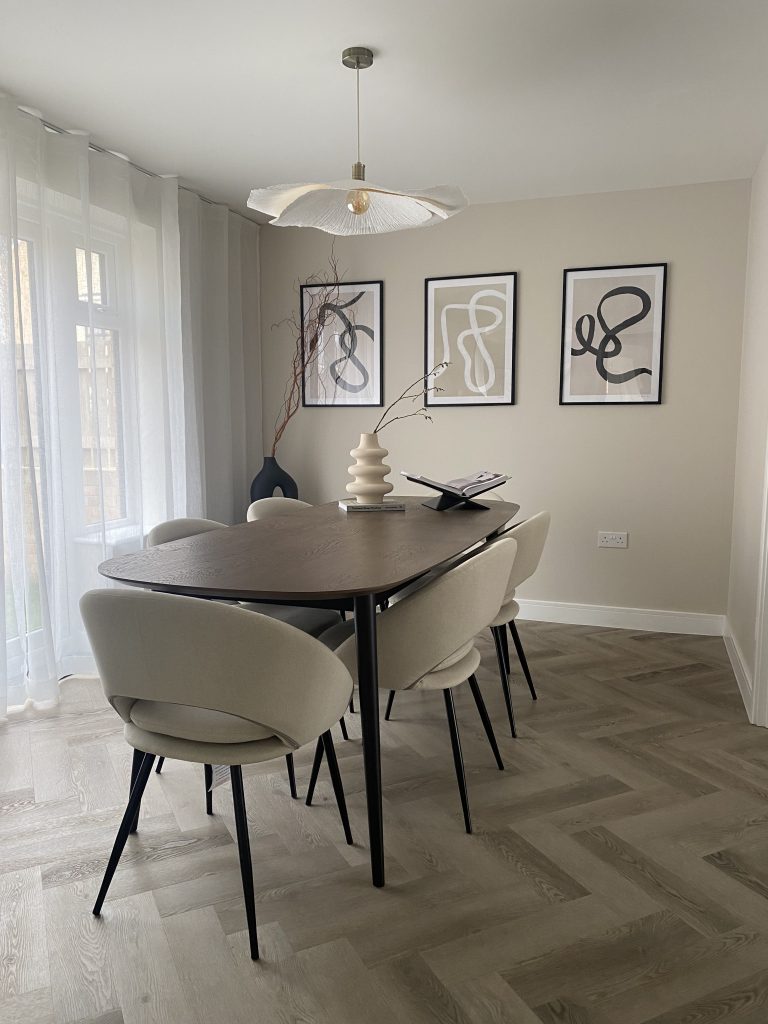 In the majority of our home, we opted for floor to ceiling sheers, which ensure privacy but also allow natural light to flow through the house, whilst the beautiful, soft waves of the curtains create the most stunning window feature.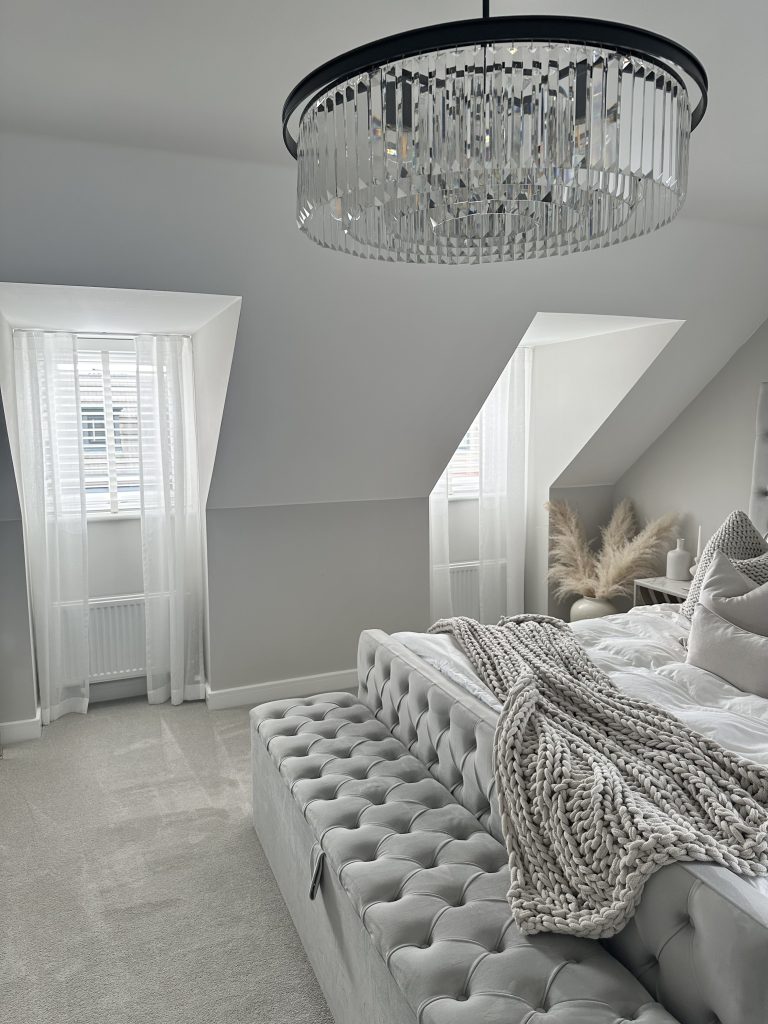 The best advice I can give on curtain styling is to know what look you want to achieve and shop the range of tailor made curtains that is best to suit the space that you have. Remember, floor to ceiling curtains give the effect of higher ceilings and sheers are the perfect way to achieve privacy whilst still leaving your space feeling bright as natural light is still able to flood through your windows.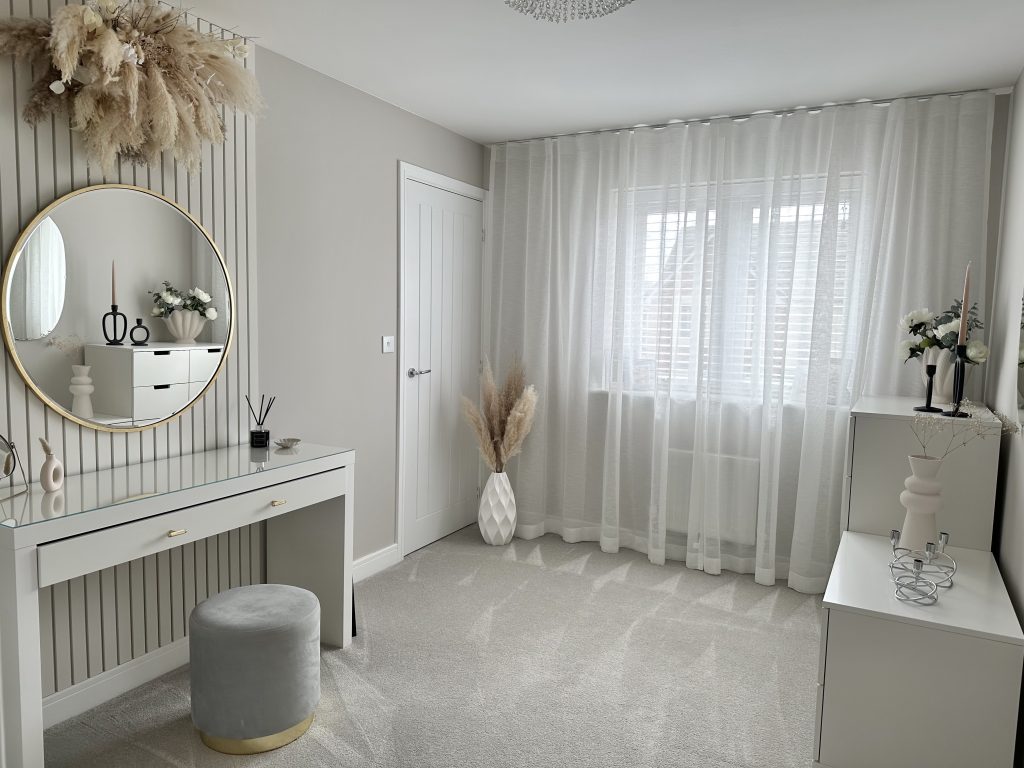 Shop the look