GUIDE
Window expanses that open inward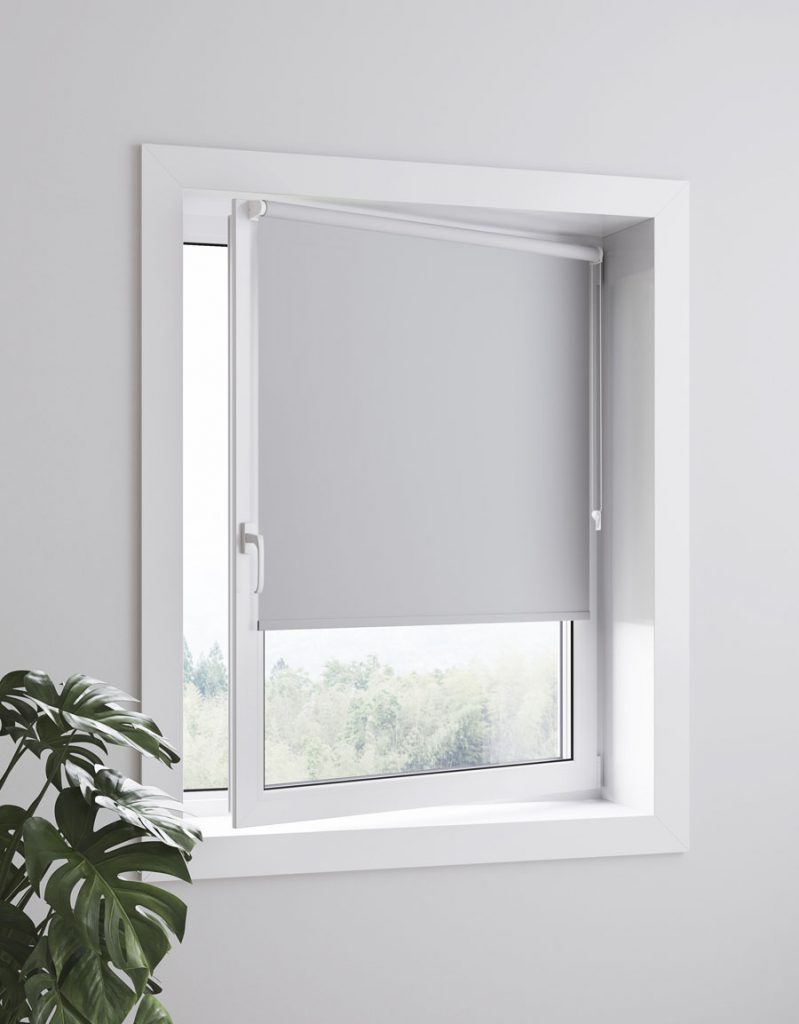 Covering an entire window expanse often requires a very large sunshade. A better solution is to install a sunshade on each window. To this end, we have developed the Multifix series, which includes roller blinds, pull-up curtains, and pleated blinds.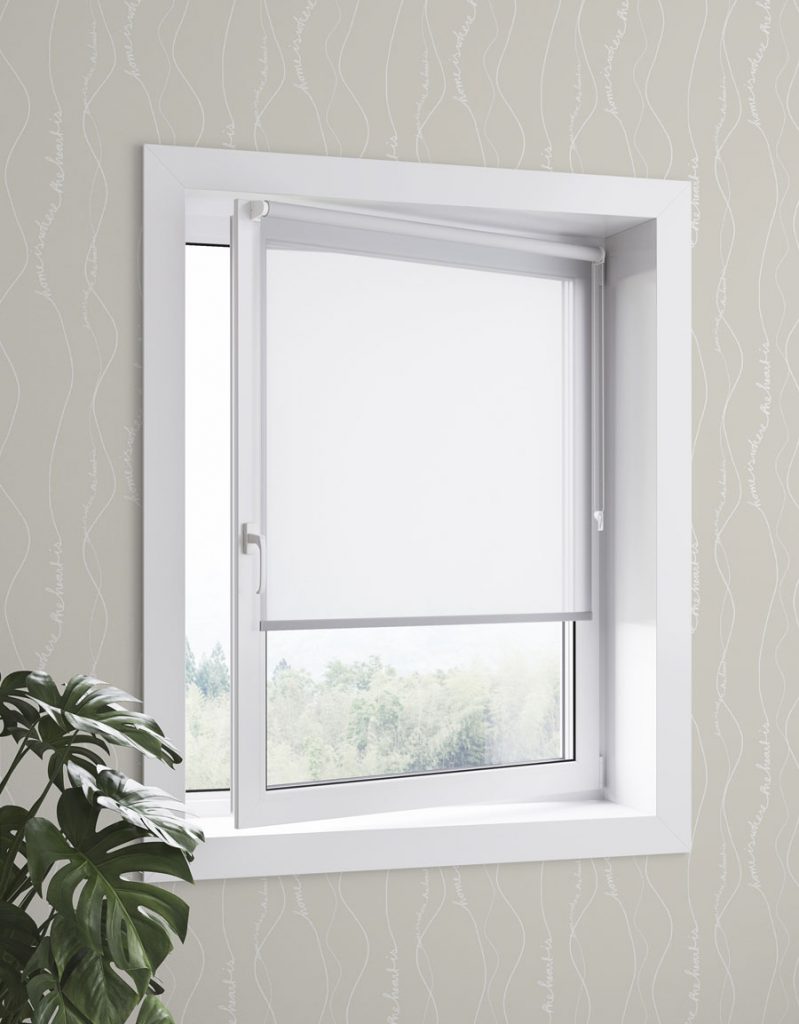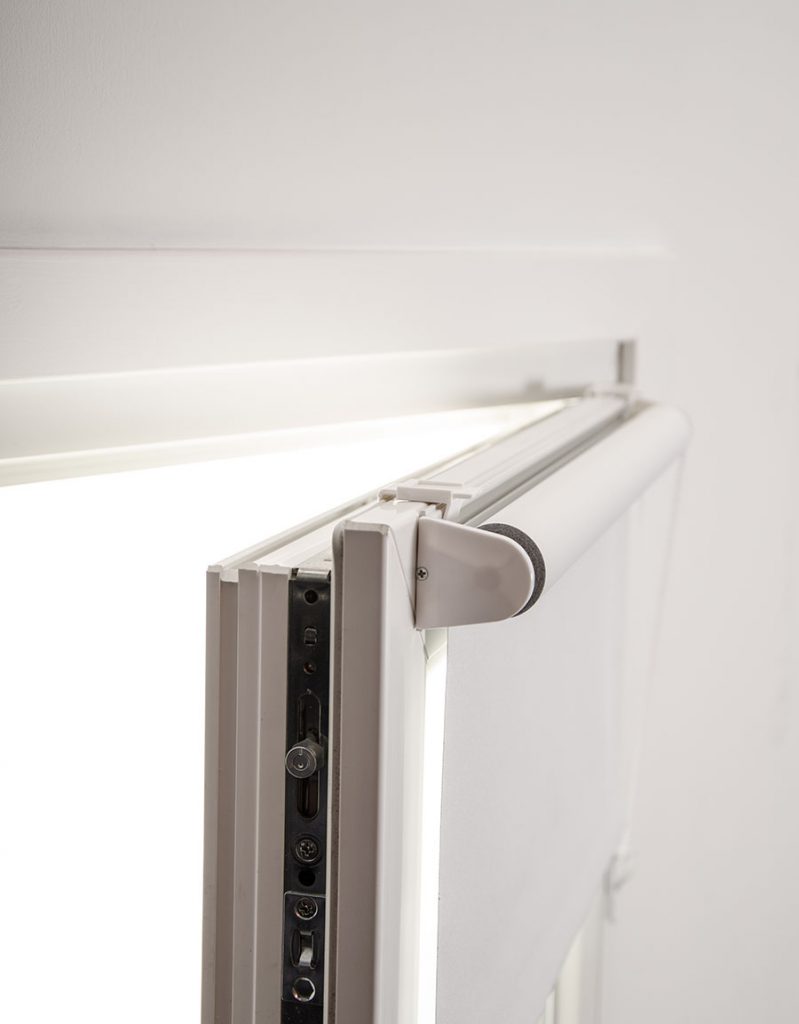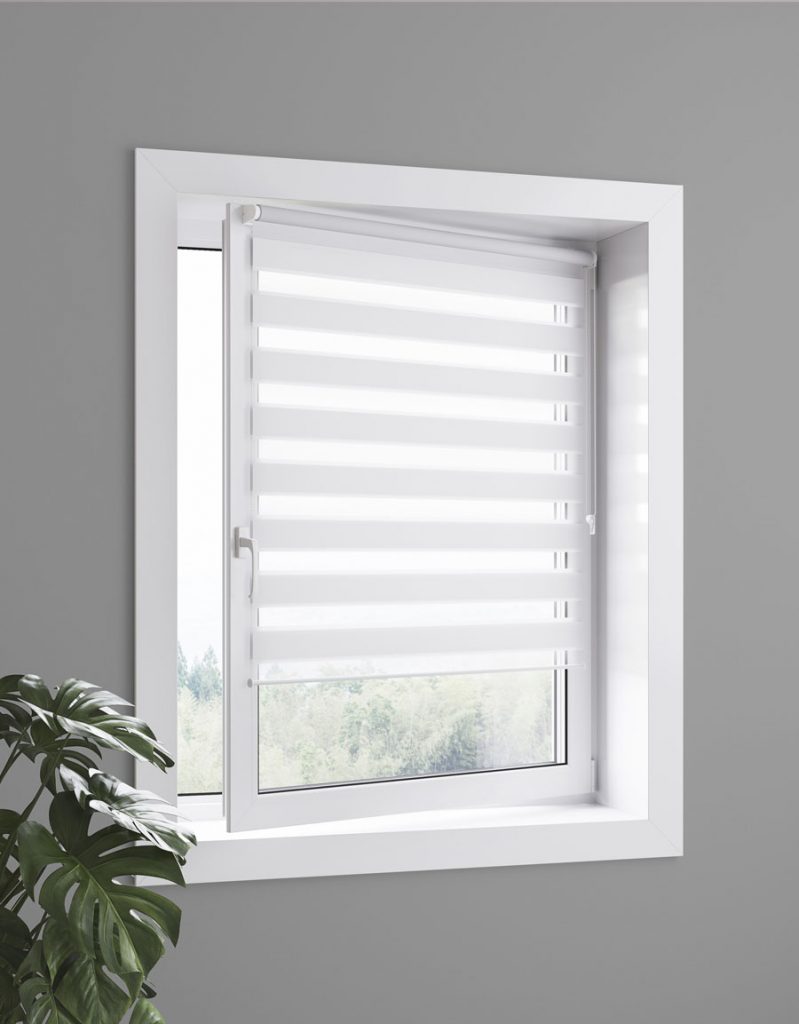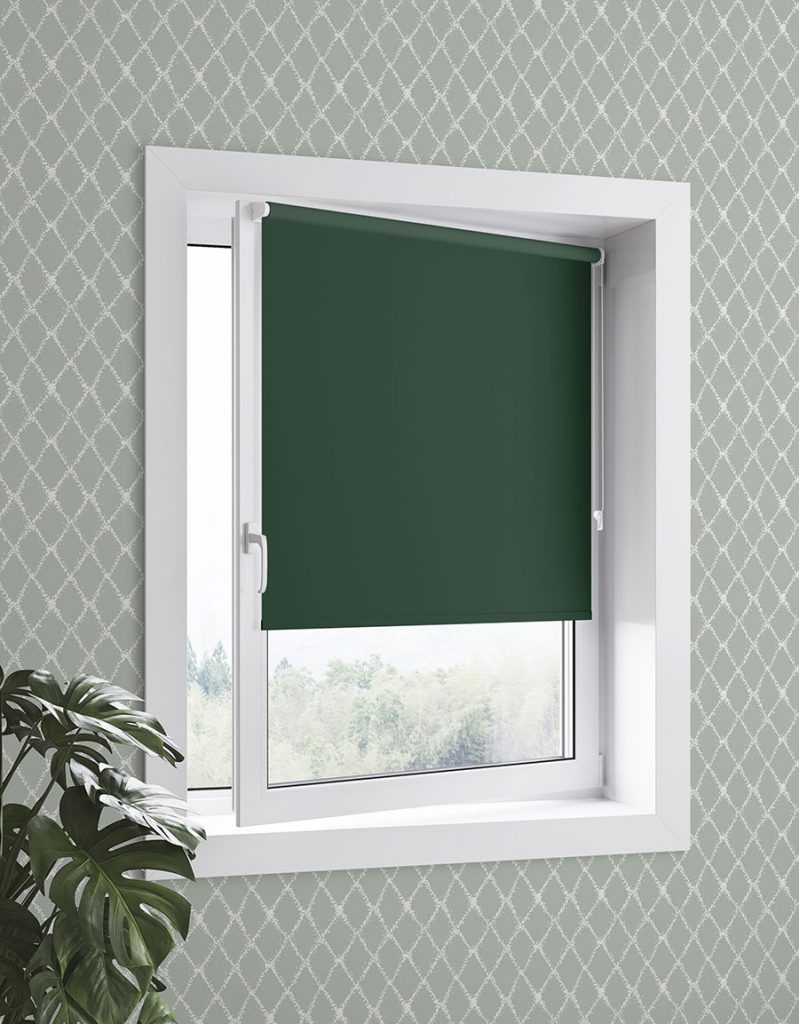 Available in standard sizes and Made-to-measure
Multifix roller blind is available in standard size with white, blackout fabric. Available in different fabrics made-to-measure. Multifix pleated blind is made-to-measure in customized measurements.
No screws necessary
Easy to mount-clamps to the window sill. No drilling required!
Large selection of fabrics
Hasta Multifix roller blind can be made in basically any fabric from our collection. Choose between plain, Day&Night, screen or blackout. Multifix pleated blinds are available in plain or blackout white fabrics.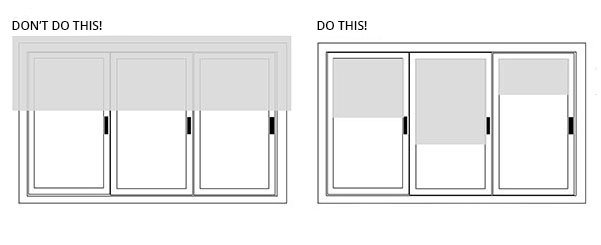 Larger window expanses often include inward-opening windows and perhaps even an inward-opening balcony door. A regular roller blind that you mount on the wall above a window or in a window niche will then be in the way when opening the window.
Multifix enables you to install a sunshade on each window instead, one that comes along for the ride when you open the window or balcony door.
The Multifix roller blind is available in standard sizes, as well as made-to-measure to fit your window perfectly.
Multifix comes with two brackets, a plastic bracket for inward-opening windows and a metal bracket for both inward and outward-opening windows. If the window has a handle, be sure to choose a size that allows the blind to fit inside the handle.
---
FAQ
How do I measure for a Multifix blind?
Multifix is installed on the window sash, which should be a maximum of 2 cm thick if the brackets are to fit. If you have a thicker window sash in wood, you can also fit a Multifix roller blind as it even comes with metal brackets that can be nailed into the top of the window sash regardless of thickness.
When measuring to see which roller blind width you should order, you need to consider the window handle so that the fabric will fit inside it. The size you specify refers to the total size of the roller blind, including the wall brackets. So you need to measure the distance between the brackets. The actual fabric is about 3.1 cm narrower than the total size.

Example:
You have a window 100 cm in width, with 90 cm of glazing. Inside of the handle is 2 cm of window frame before the glazing begins, but as we do not want the fabric to catch on the handle, we subtract about 0.2 cm.
So we have 90 cm of glazing + 1.8 cm of window frame inside the handle (with a margin of 0.2 cm). The best looking result is achieved with equal amounts of fabric on both sides, so we say 1.8 cm on the other side as well. This means the fabric width is 93.6 cm. Since the fabric is about 3.1 cm narrower than the total size, the total size is 96.7 cm. This is the size you should specify when ordering!
Does Multifix work for windows opening outwards?
Another pair of brackets are included with the roller blind. These are metal and must be nailed to the window frame- which means that in order for these brackets to work, the window frame must be in wood.
What fabrics are available for Multifix?
Multifix roller blind can be made using basically all fabrics from our roller blind collection. Please note that for Screen fabrics, the roller blind is only available in a height of 140 cm, not the regular 160 cm.
If you cannot find the fabric you want on the website- please contact us and we will help you!