GUIDE
Vertical blinds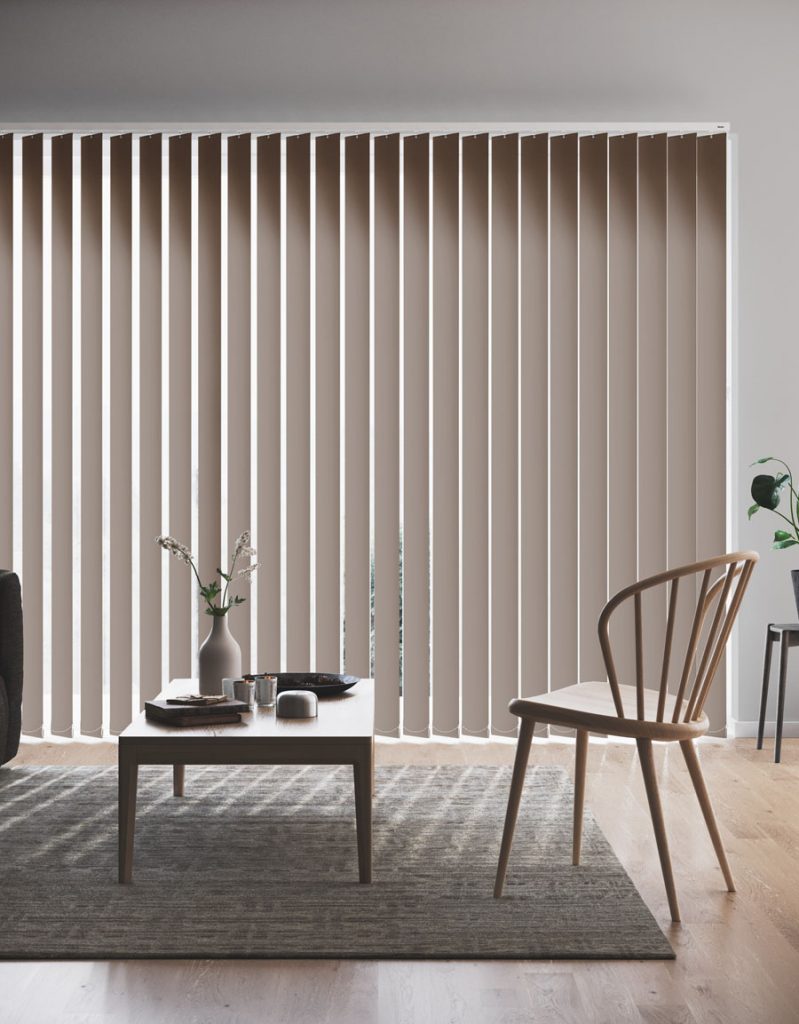 Perfect in large windows
A vertical blind is a sunshade especially suited to large window expanses where other sunshades are insufficient. Vertical textile blinds that can be angled enable you to adjust the incoming light and you can even pull the entire blind aside when you do not want any screening at all.
We have vertical blinds in both made-to-measure and standard widths.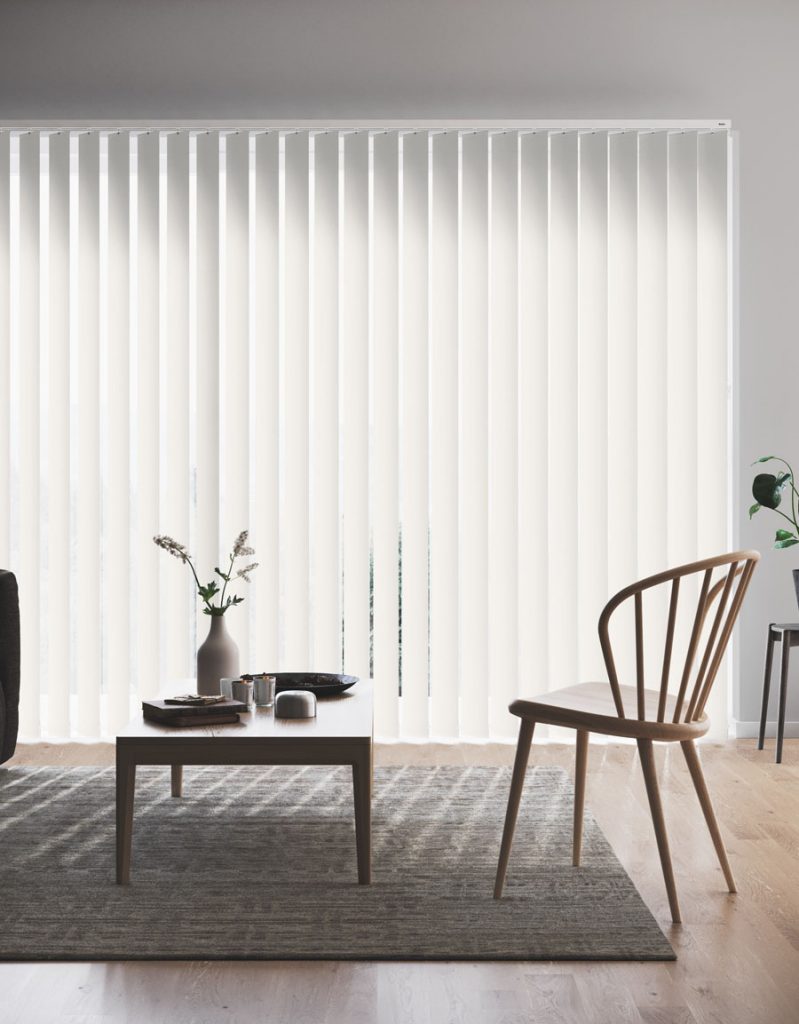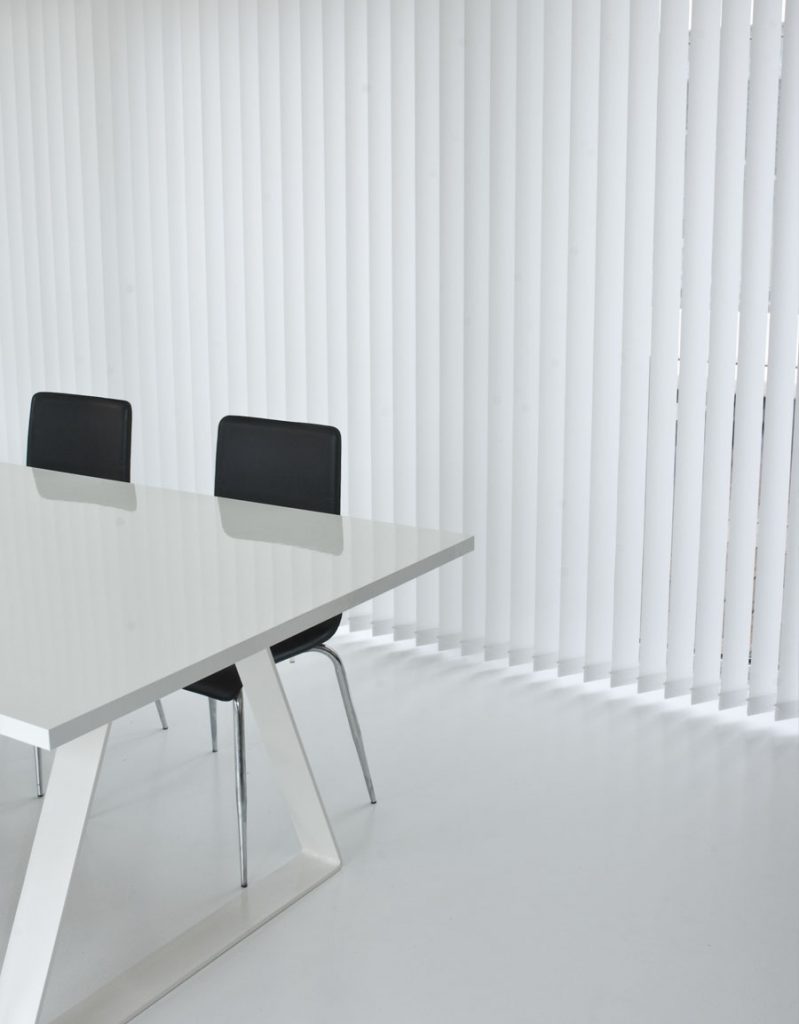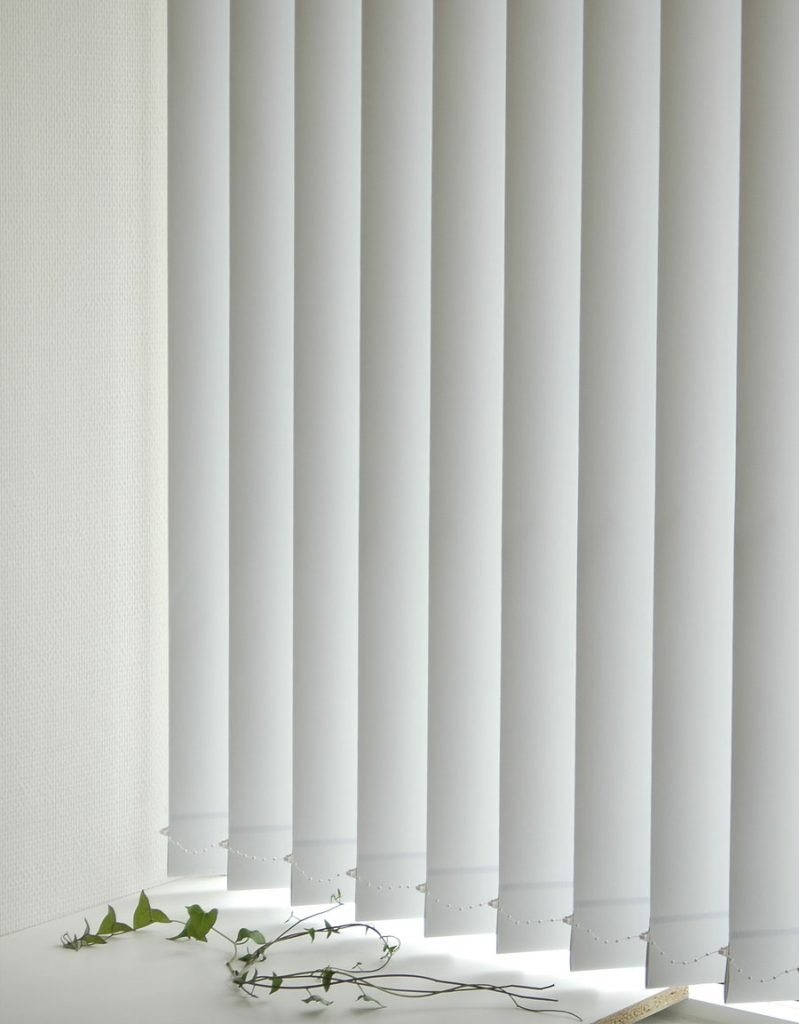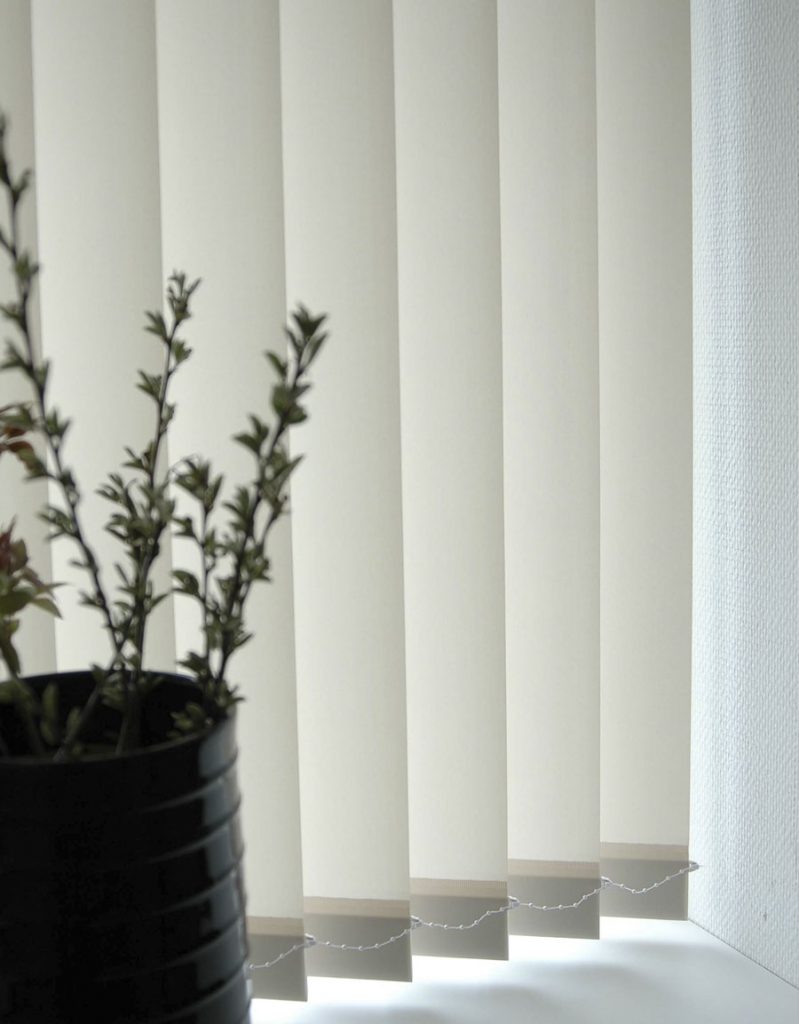 The perfect choice for large windows
Vertical blinds are a smart option in large windows where regular blinds are insufficient.
Easy to adjust the natural light
With vertical blinds you easily adjust the natural light coming from the window. The blind can also be pulled aside completely when you do not want to cover the window at all.
A flexible choice
A vertical blind can be used on most window models and is a stylish choice of sunshade.
Great collection of fabrics
Choose between many different colours and models when you order a customized vertical blind. In our standard collection you will find the bestselling fabrics.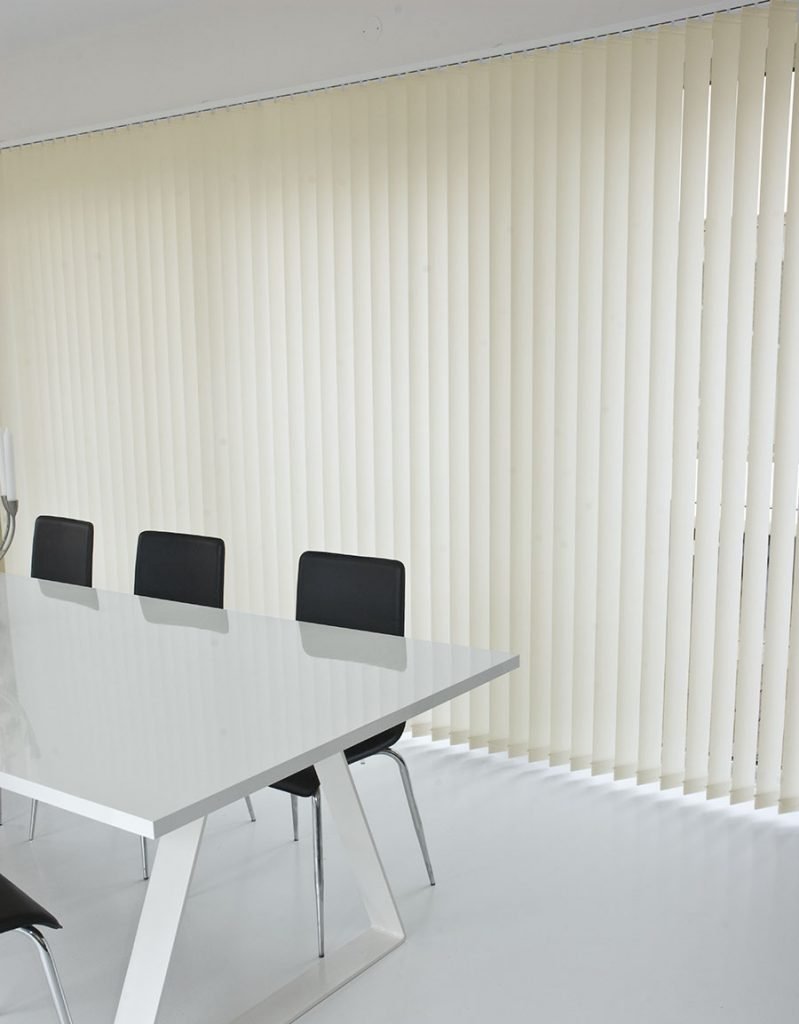 Monoflex
IN STANDARD SIZES
Affordable alternative
Fixed rail widths
Buy only as many slats as you need
Easily cut the right height at home
Both angled and opened with the wand
Monoflex is our vertical blind stocked in standard sizes. To put together a complete vertical blind, you need to buy a vertical blind rail and packs of textile slats, the exact number depending on which rail width you choose.
Opti Pro
MADE-TO-MEASURE
The exact right size ready to install
Greater freedom of choice – choose from a wide range of slat fabrics.
Delivery time: 7 business days
Very easy to install
Rail of very high quality
Angled and adjusted by cord and chain