GUIDE
How to achieve stylish pleats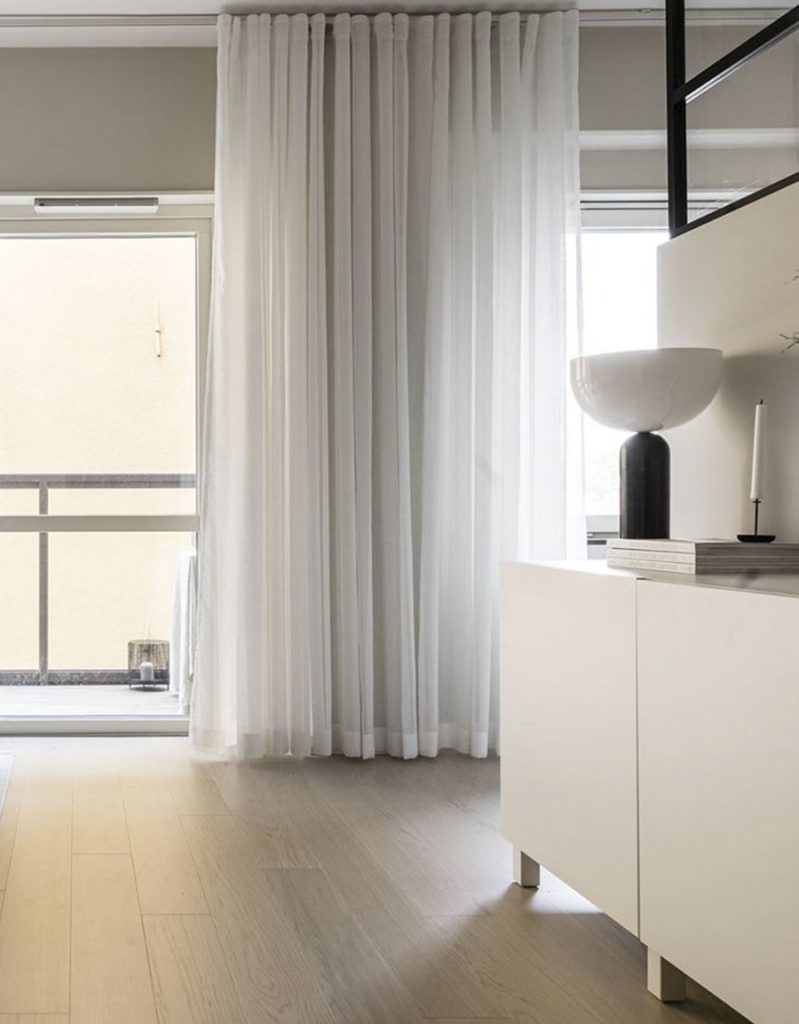 Choose your curtain hooks
Our curtains can be hung with all types of curtain hooks. Make your choice based on what style you would like to achieve.
Wave/rufflette hook
This curtain hook is easy to use, a perfect option to achieve the hotel wave look. Suitable for all types of curtain rails.
Deep pleat hook
The deep pleat hook is available in different designs, with 1, 2 or 4 prongs and low or high profile.
The low profile deep pleat hook makes your curtain hang as close to the ceiling as possible, making it possible to hide your curtain rail. Can be used with almost all of our curtain rails, except the u-rail and the hotel rail. (The profile of these specific rails are not very high, making the curtain hit the ceiling if this hook would be used.)
The high profile deep pleat hook on the other hand, makes the curtain hang in level with the curtain hook, underneath the rail. As a result, this hook can be used with all types of curtain rails in our range.
How to attach the curtain hooks
Our curtains are delivered with the Hasta combo tape attached. This can be white or transparent, depending on the colour of your curtain. The design on the different curtain tapes is slightly different, but can be used the same way. The curtain tape features big loops making it possible to hang your curtain directly on a traditional curtain rod. The longer pockets on the curtain tape are designed for deep pleat hooks, and the smaller on the top for wave/rufflette hooks. In the top you will also find a small string used to achieve pencil folds. When pulling the string, the top of the curtain creases, creating this style as a result.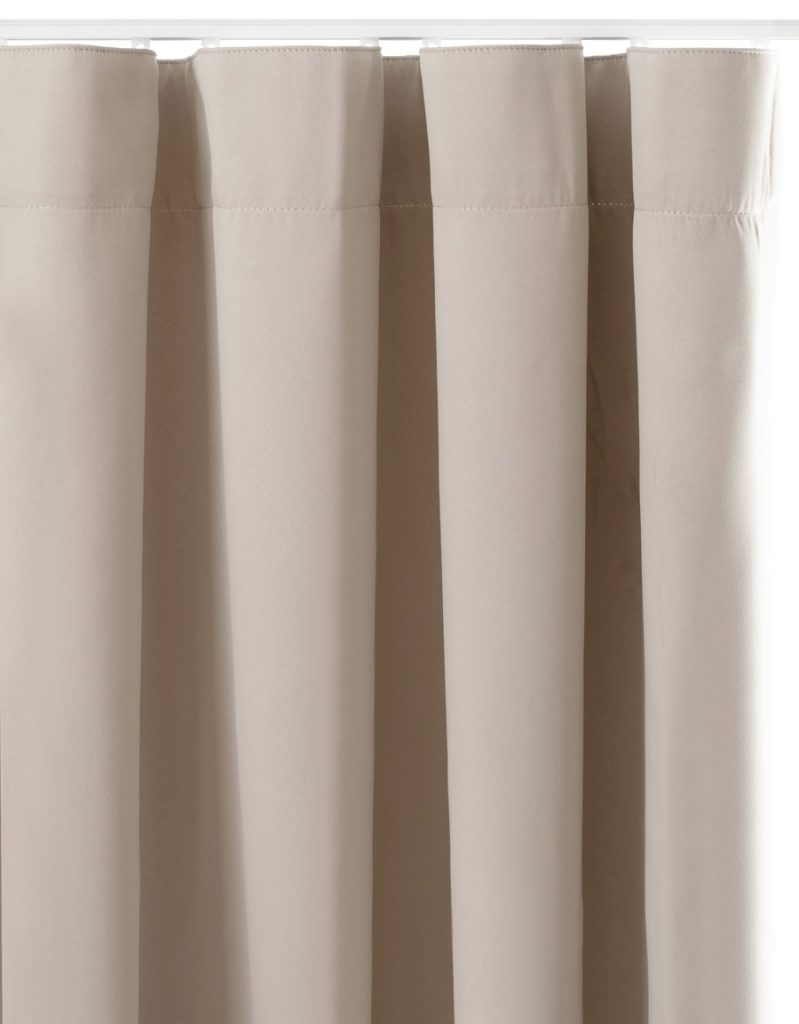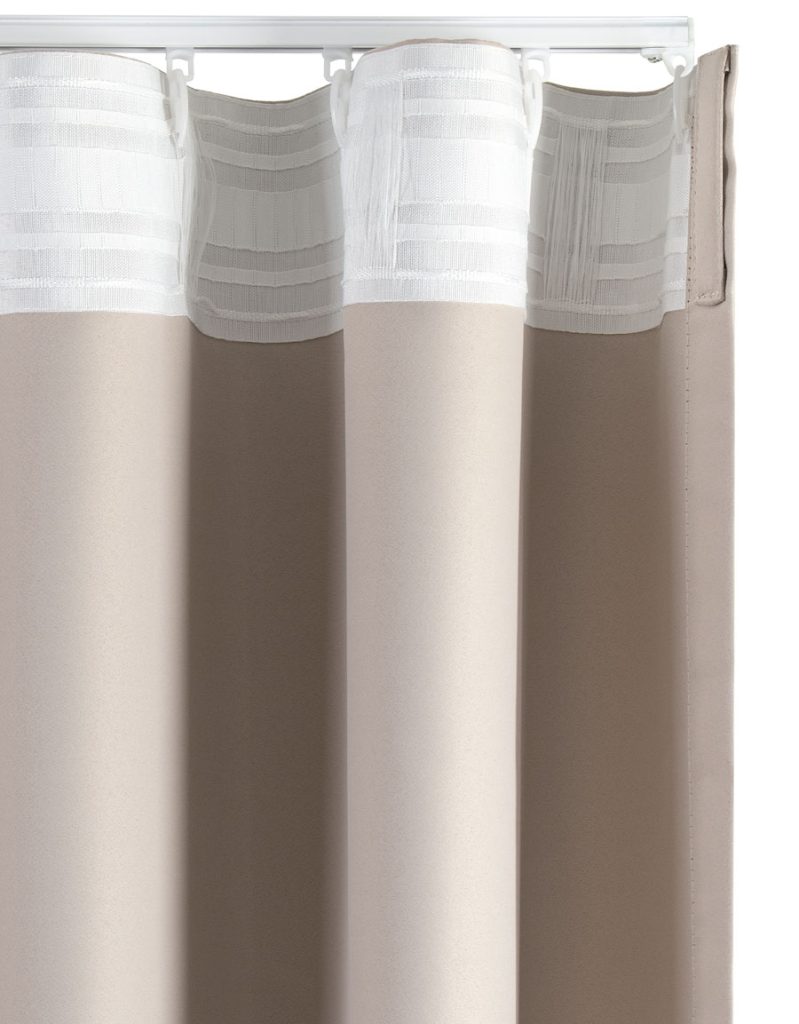 Wave/rufflette hook
A general recommendation is to attach the wave/rufflette hooks with approx. 10 cm distance from each other. For corded gliders, 16 cm is recommended for best result. Use an even amount of curtain hooks for both ends of the curtain to look the same.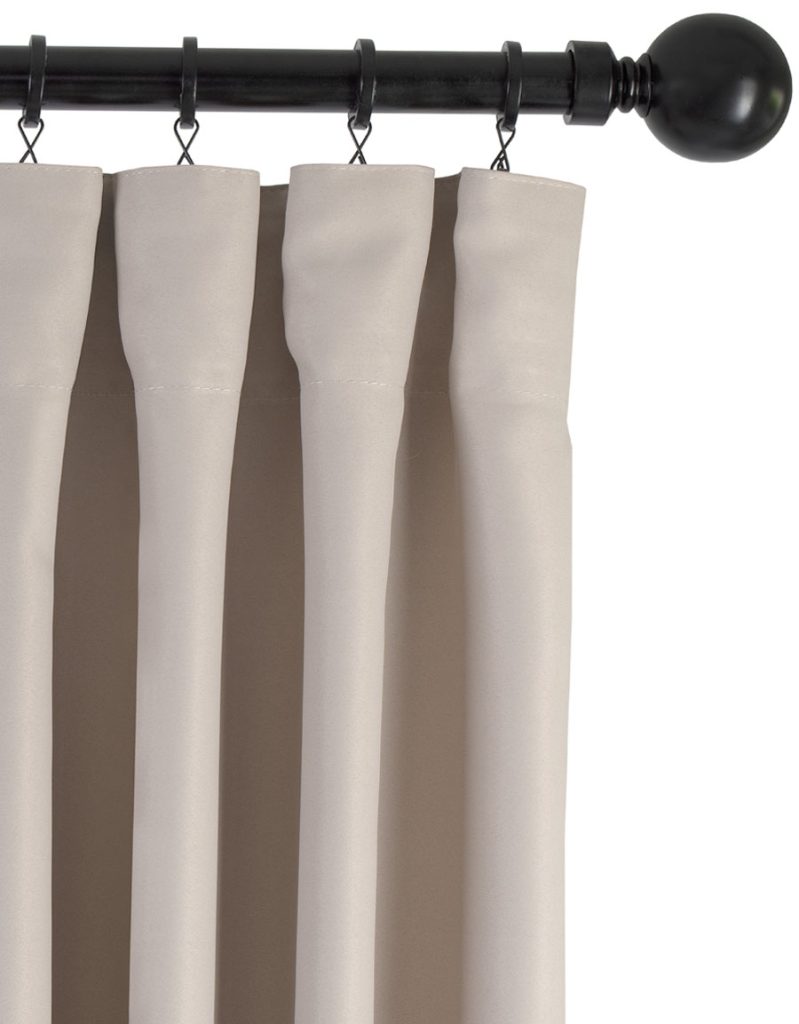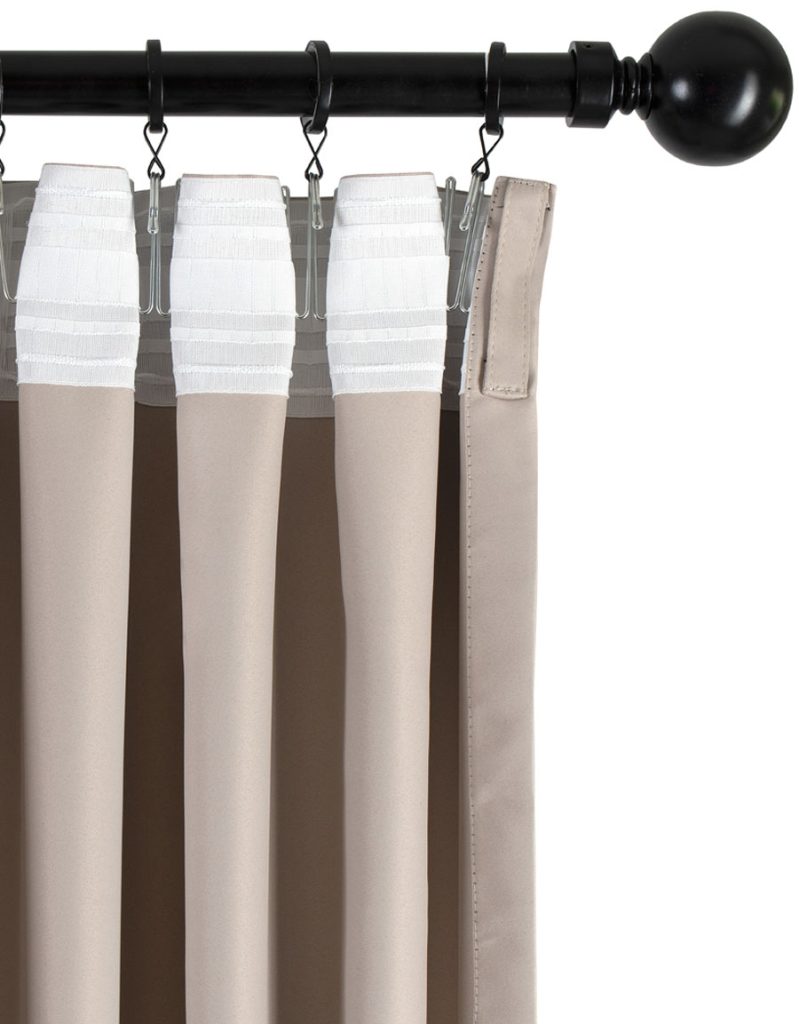 Deep pleat hook
We recommend that you use deep pleat hooks with approx. 5 cm distance in between the prongs, and the same distance between each individual hook.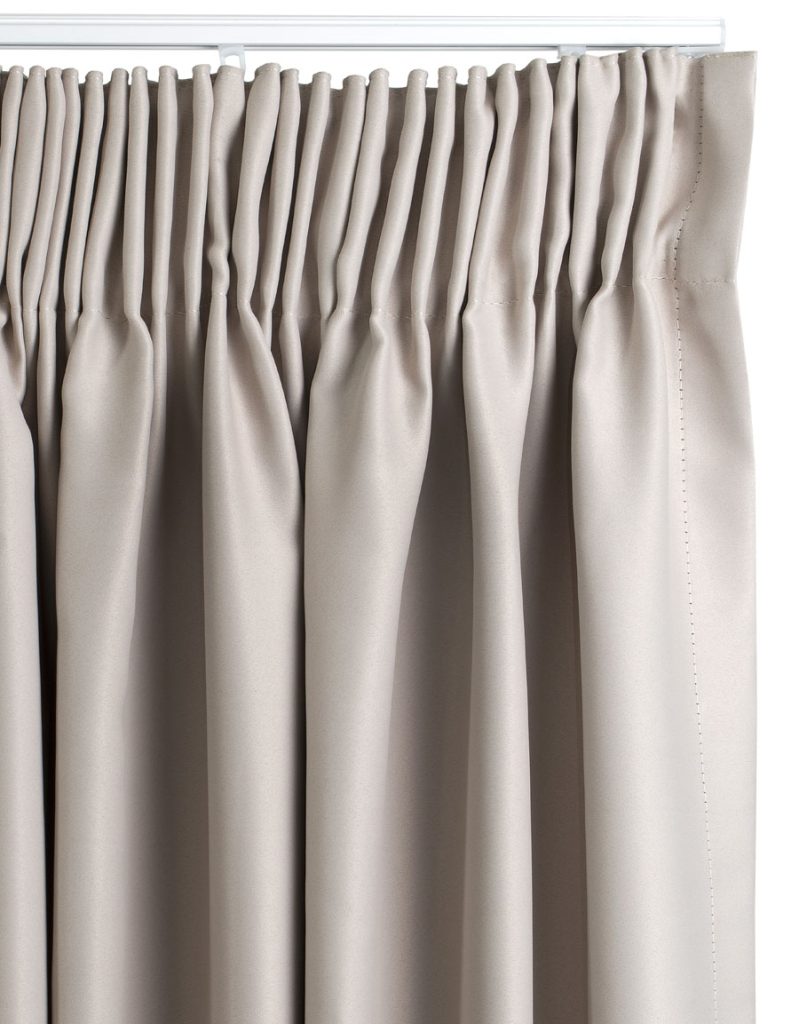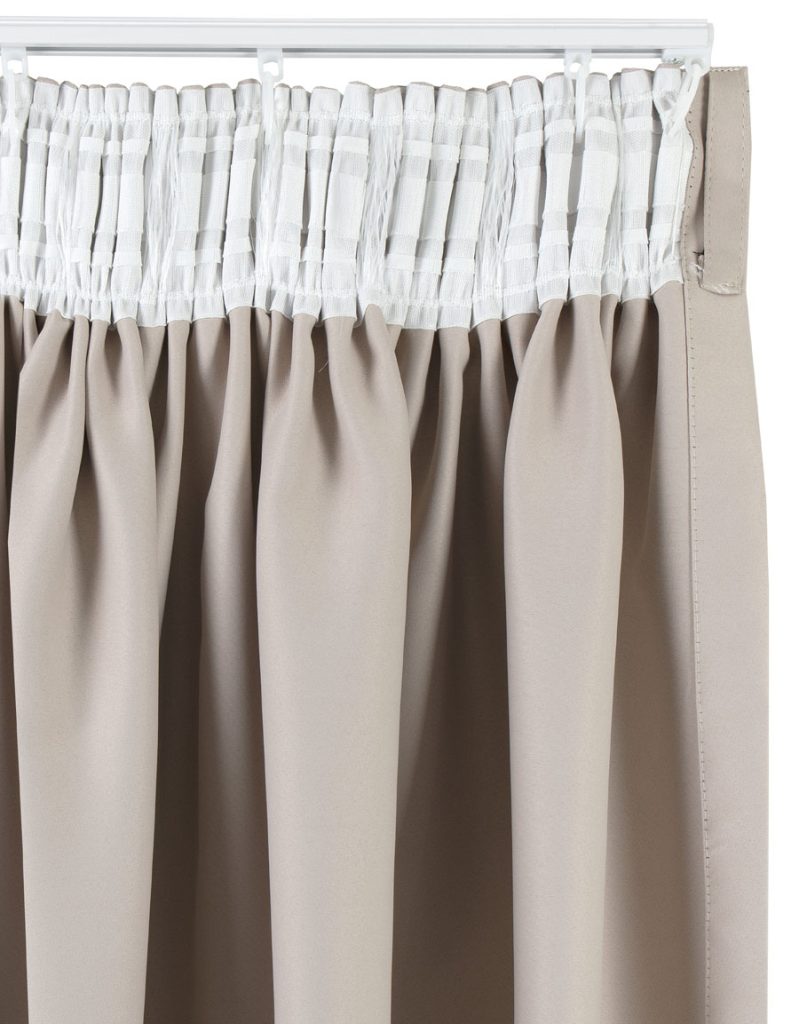 Gathering Tape for Pulling Pencil Pleats
At the top and bottom of our Combo Band you will find a string that you can use when you want to create pencil pleats. To achieve this look, pull on the ends of the string to create decorative pleats on the curtain. This function is used with wave/rufflette hooks.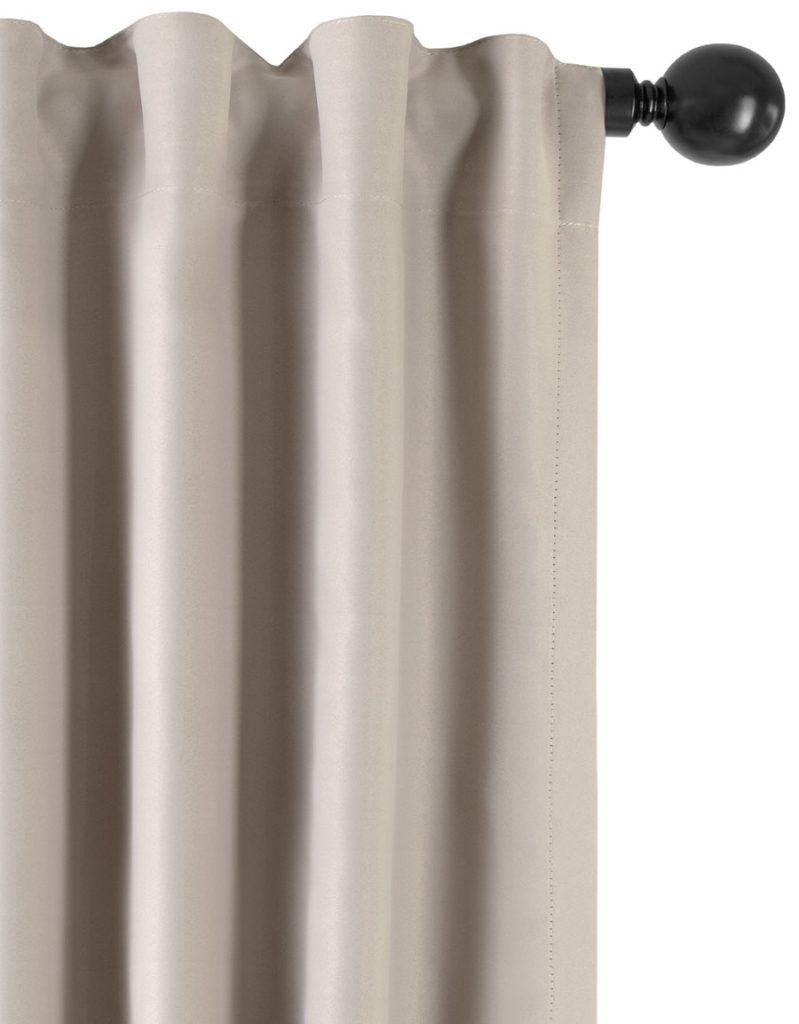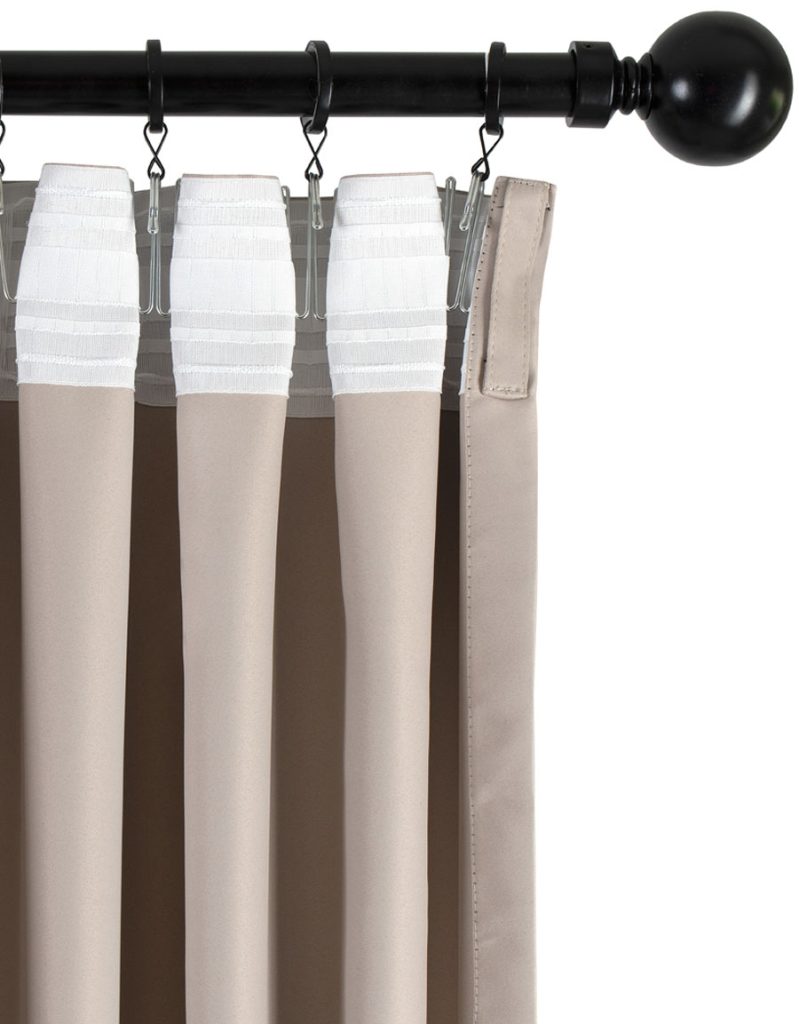 Loops Curtain Pole
The larger loops on the band is used to hang curtains directly on the pole. You simply pull the pole through the loops. No hooks needed.