Curtain rails for double sets of curtains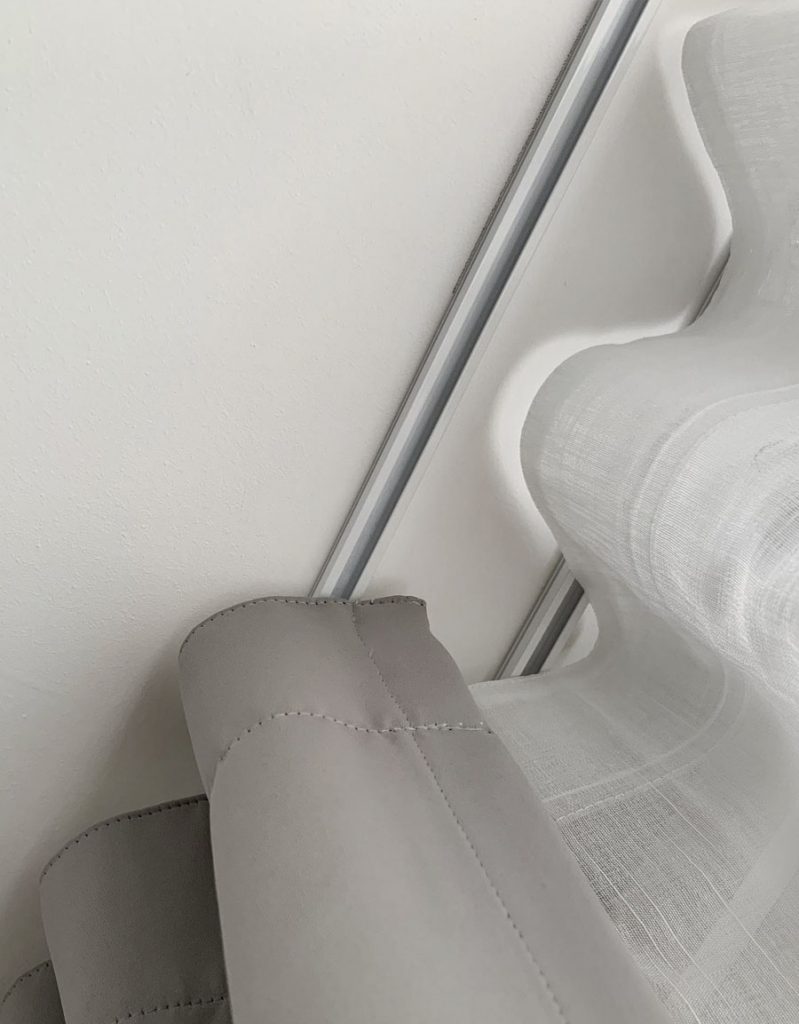 Double hotel rail
With our new "Double Hotel" rail, achieving that luxurious hotel feeling at home has never been easier. One rail – two sets of curtains! The curtain rail has separate tracks spaced 6.5 cm apart, enough room for two sets of curtains. Pre-drilled holes so you can screw it directly into the ceiling.
Two single-track rails and install them a set distance apart
Wave curtains are a modern and elegant way of dressing windows. To achieve an extra-large wave, such as is demonstrated in the picture on the left, installing two single-track rails a set distance apart is an excellent choice. It enables you to choose how far apart you'd like the rails to be, ensuring you have enough room for the style of your choice.
Which rails work?
We recommend using an "Alex rail" or a "U-rail" for this style. They are easy to use and perfectly suited to this style. If you intend to hang extra heavy curtains, choose a "Cabin rail."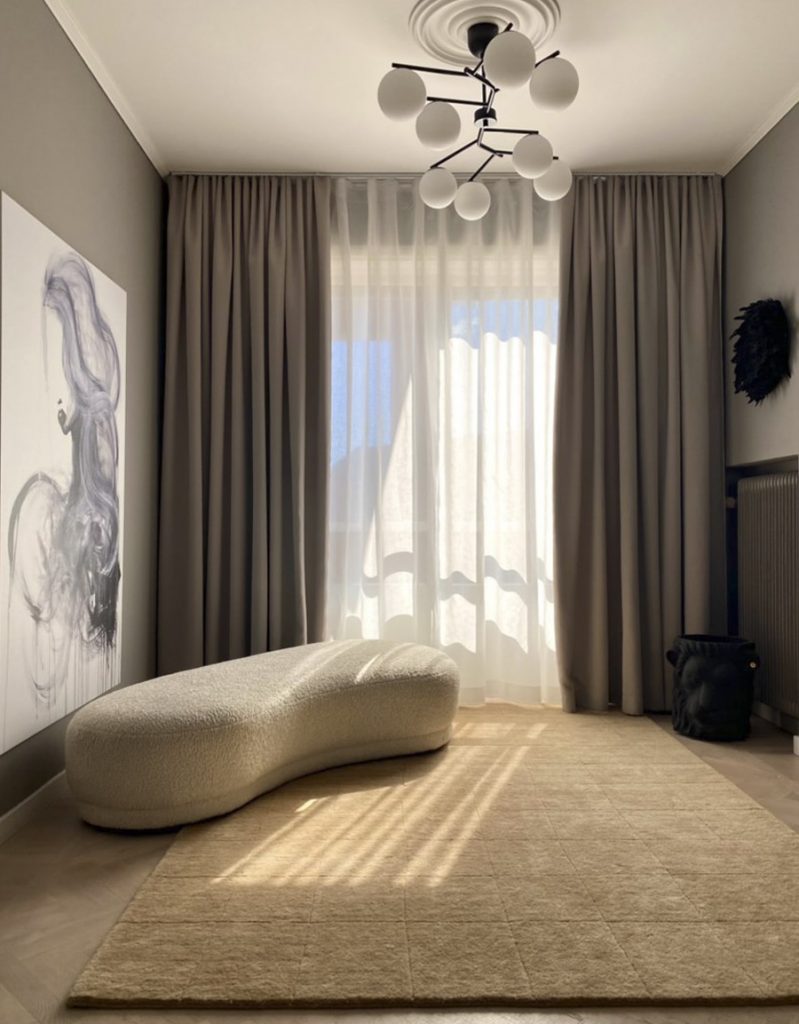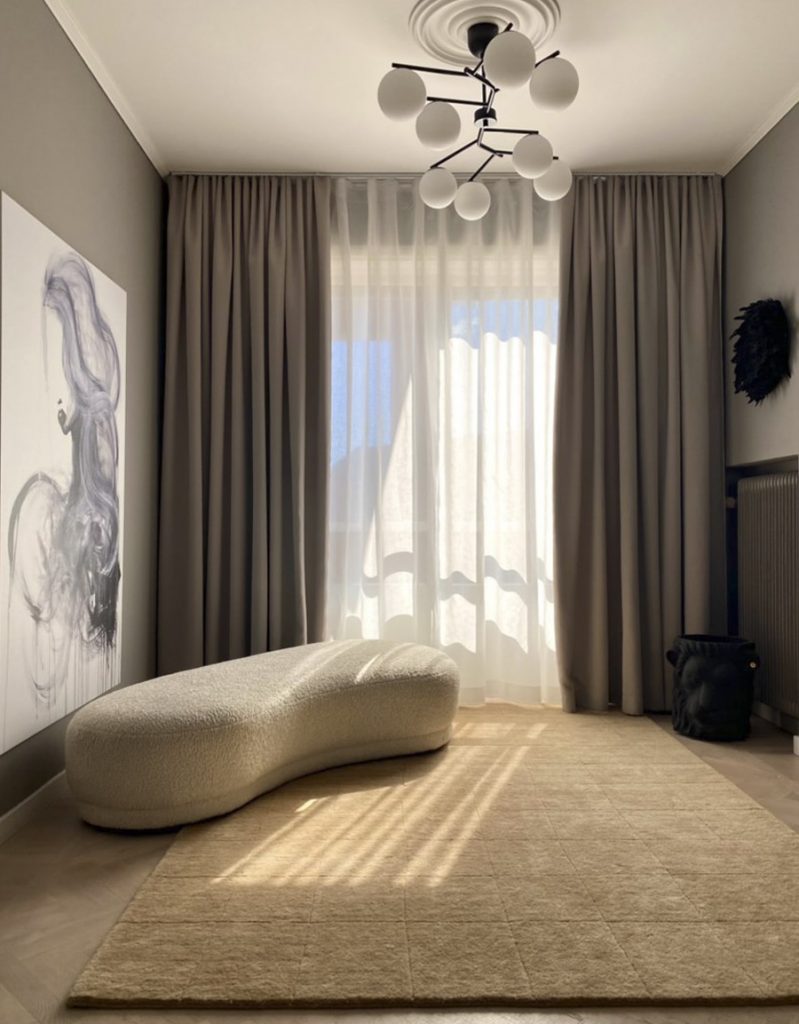 What is a suitable distance between the curtain rails?
The most suitable distance between the rails can vary depending on what type of hanging/style you prefer. If you would like to achieve hotel waves, the distance between the rails needs a bigger depth, since these waves require more space in both directions. We recommend approximately 10 cm between the rails if you would like to achieve hotel waves on your curtains. If you are using corded gliders, we recommend additional space, approximately 16 cm in total.
If you instead use deep pleat hooks to hang your curtains, this will result in smaller pleats that requires less space than waves. The distance on the rails recommended for this varies depending on how many hooks you use, but approximately 5 cm between the double rails is normally a good rule.