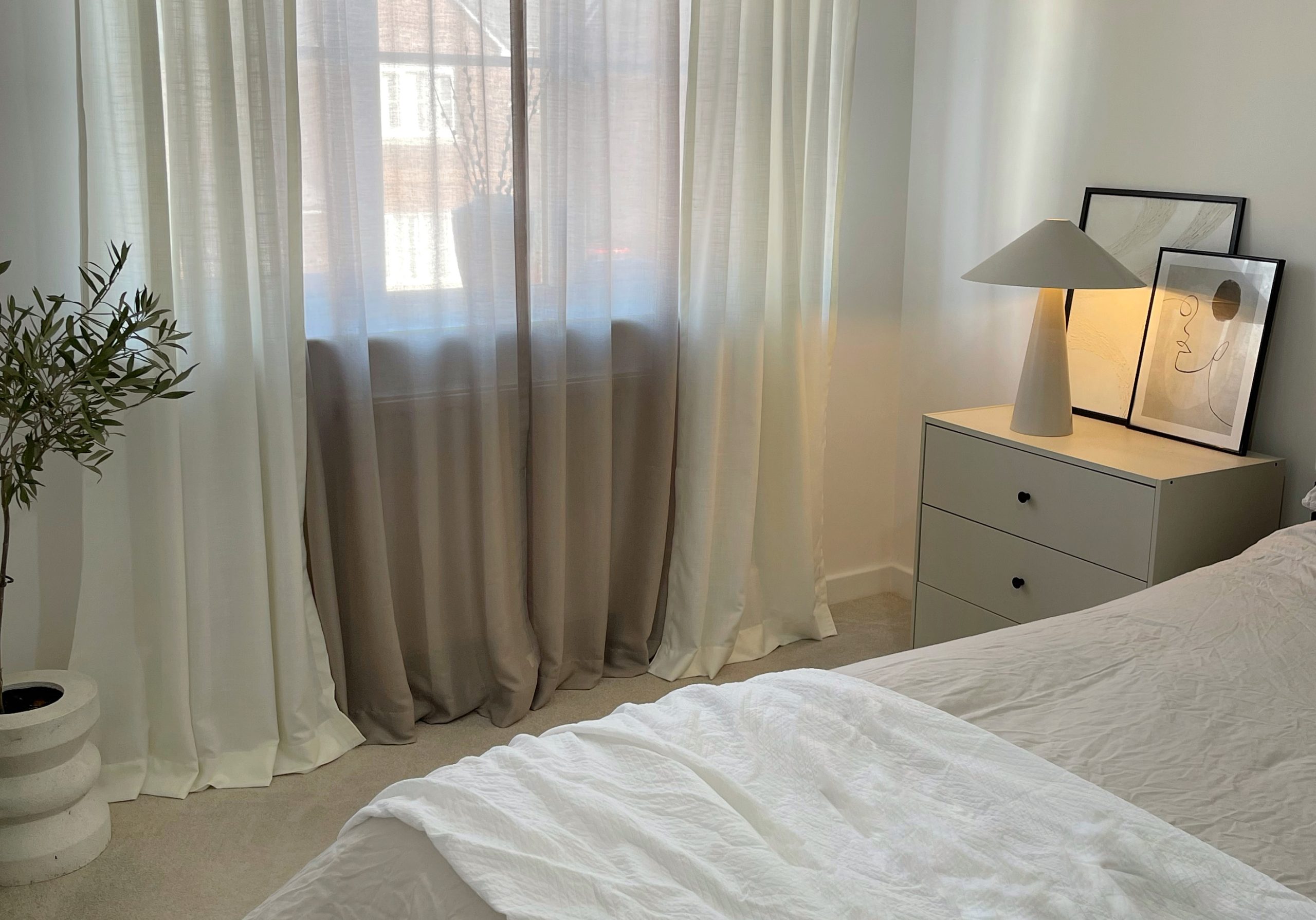 Hasta Home Brand Ambassador
Sophie describes her home interior style as minimalistic with a neutral base which sets a good canvas to add statement pieces in the décor. Her long-term business relationship with Hasta Home started when she discovered and fell in love with the double layer curtain look – also known as the "Hotel style". Fast forward 3 years and she has continued to work with Hasta Home and added hotel style curtains with various styling options and accessories throughout her house, creating a soft. warm touch and a vibe of luxury in her home.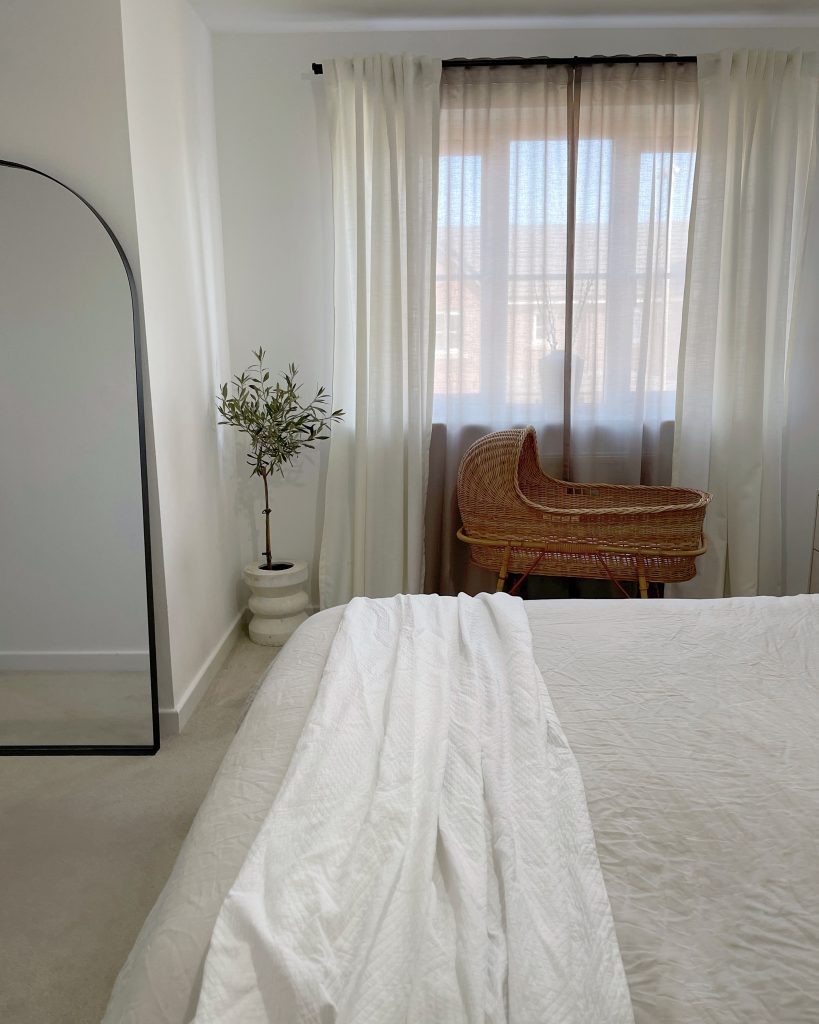 I knew I wanted double layered curtains in the bedroom as I just love the warm and luxurious vibe they give. I opted for a double curtain pole and decided to experiment with a darker colour on the inside, and a lighter colour on the outside.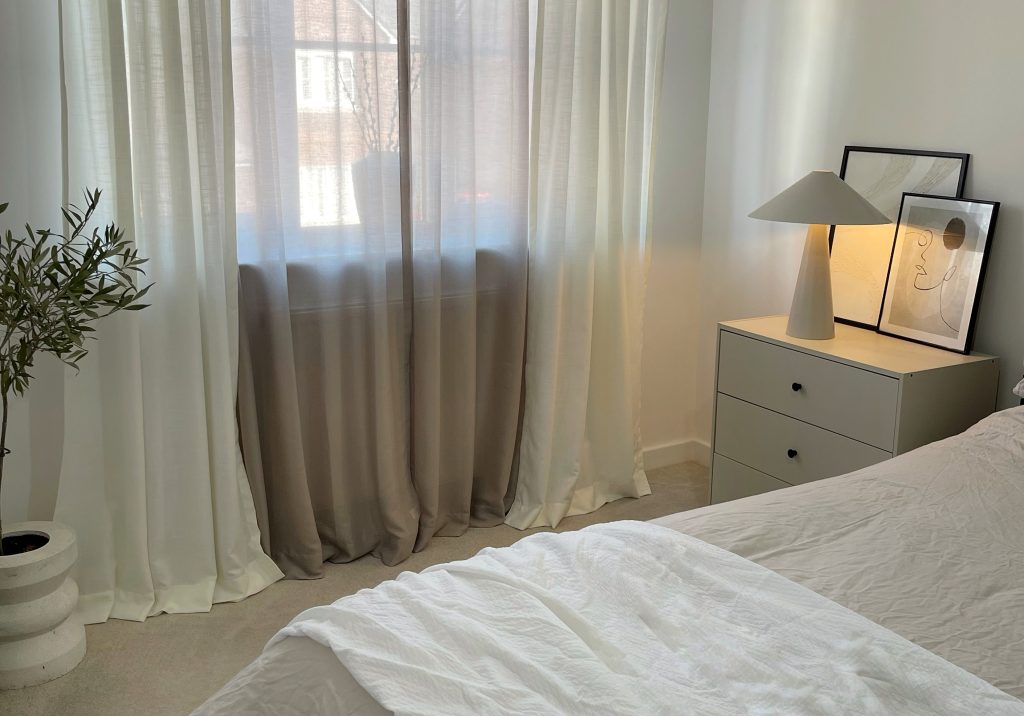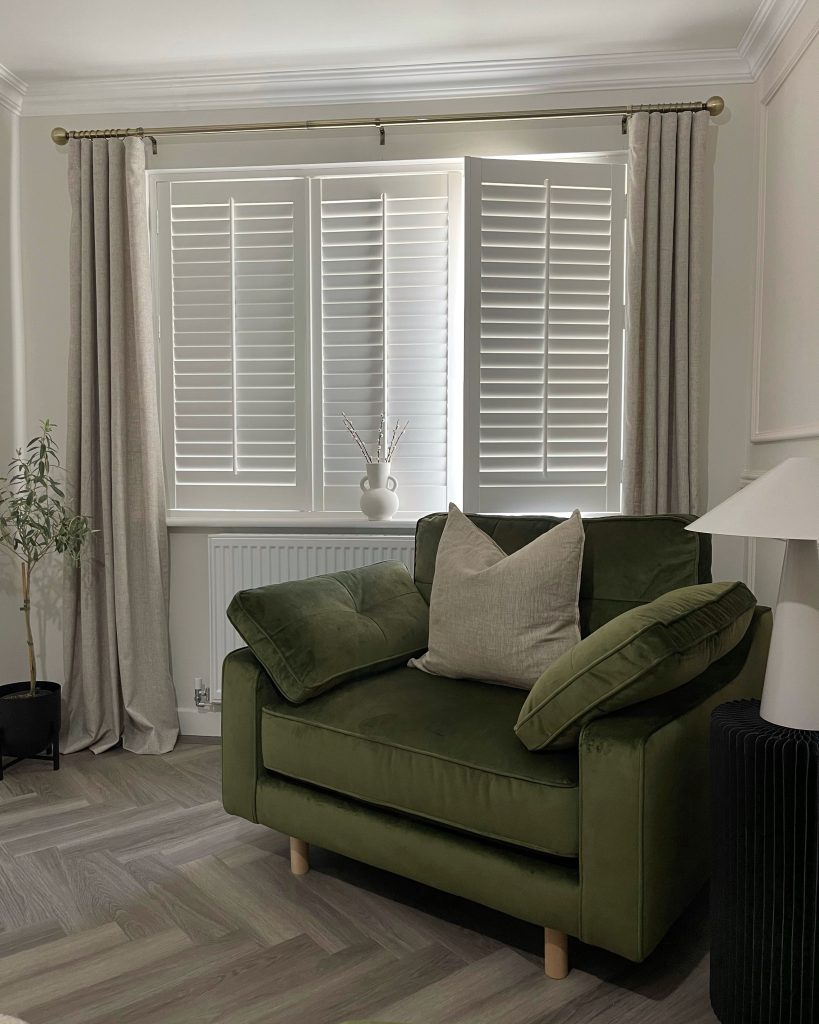 For my lounge curtains, I knew I wanted something that would frame the shutters nicely, and add some warmth to the room. I wanted a statement with these curtains, so we went for a thicker brass pole, and chose a fabric with a slight texture.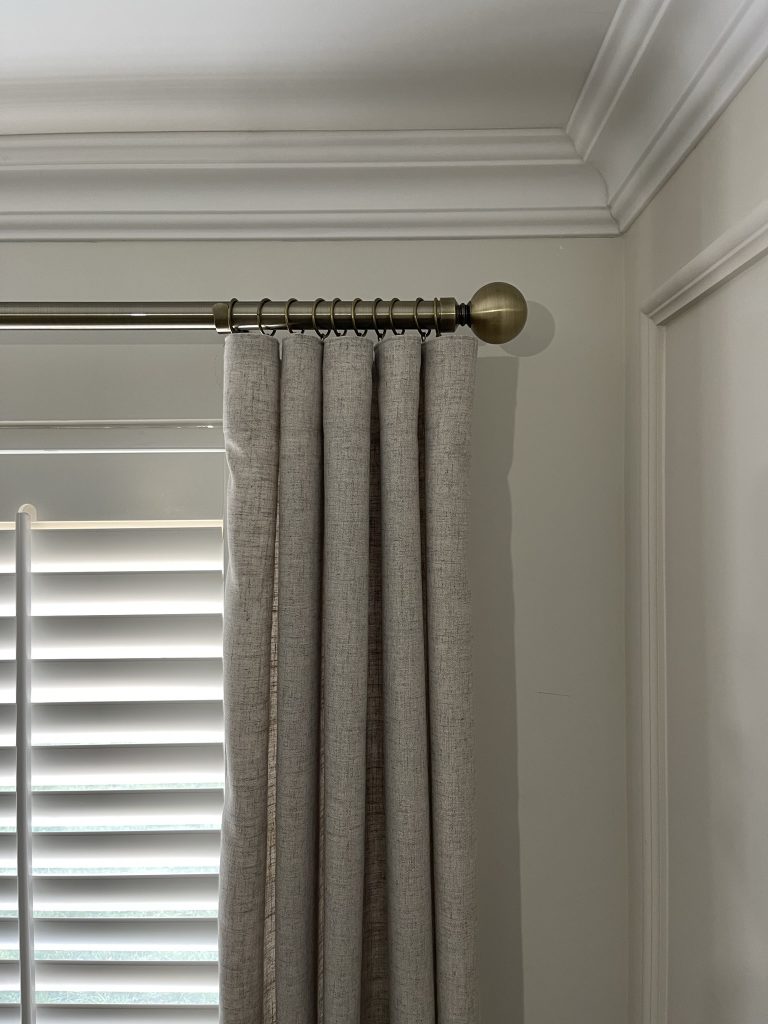 My first piece of advice when shopping for curtains would be to opt for floor-length curtains to elevate any interior. Floor length curtains not only frame any window or doorway beautifully, but they open up so many styling options – from a relaxed Scandinavian vibe, to a floaty Mediterranean villa vibe, or even a more formal structured vibe.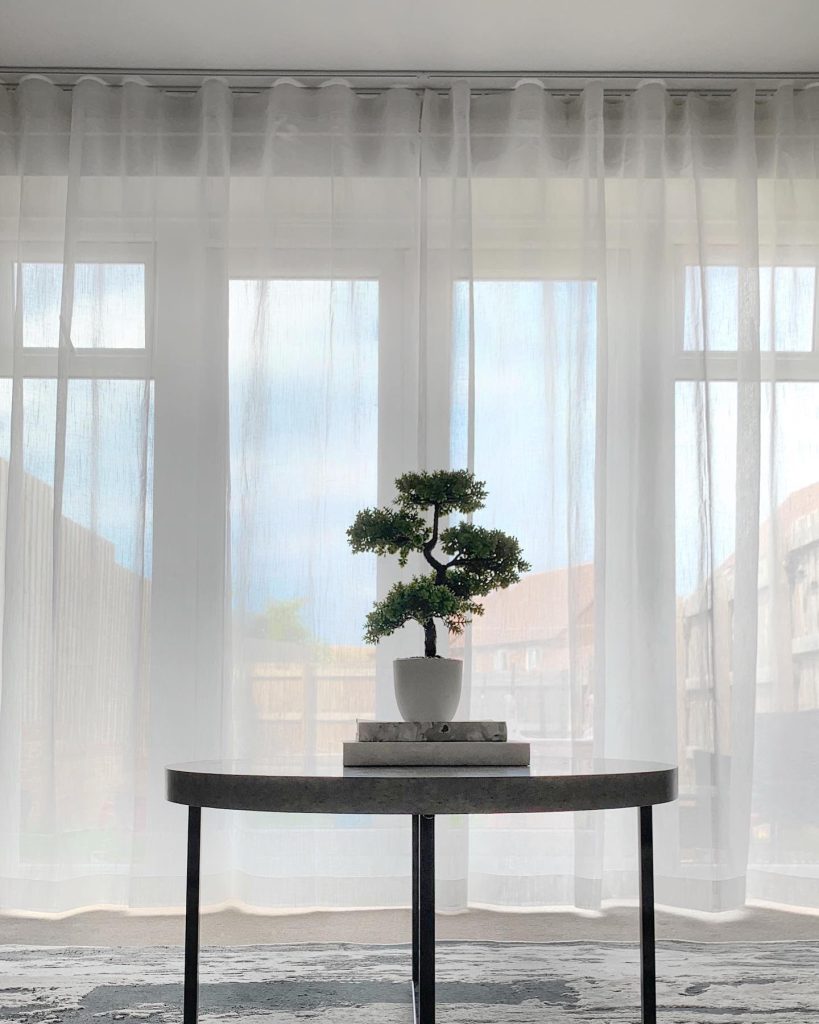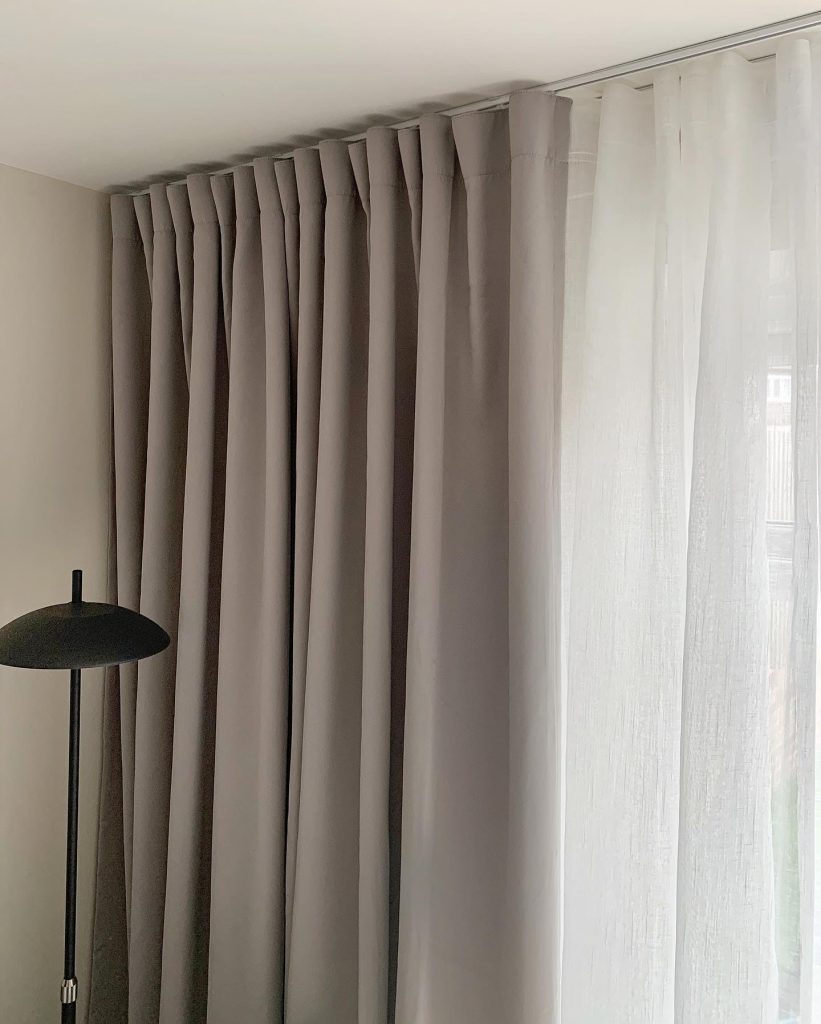 My second and most favourite piece of advice to enhance your window-dressing even more, would be to opt for a double layer using a sheer curtain on the inside. Not only is it so practical as it offers privacy but doesn't shut out the outside completely, it also adds a hotel-like luxury to any room!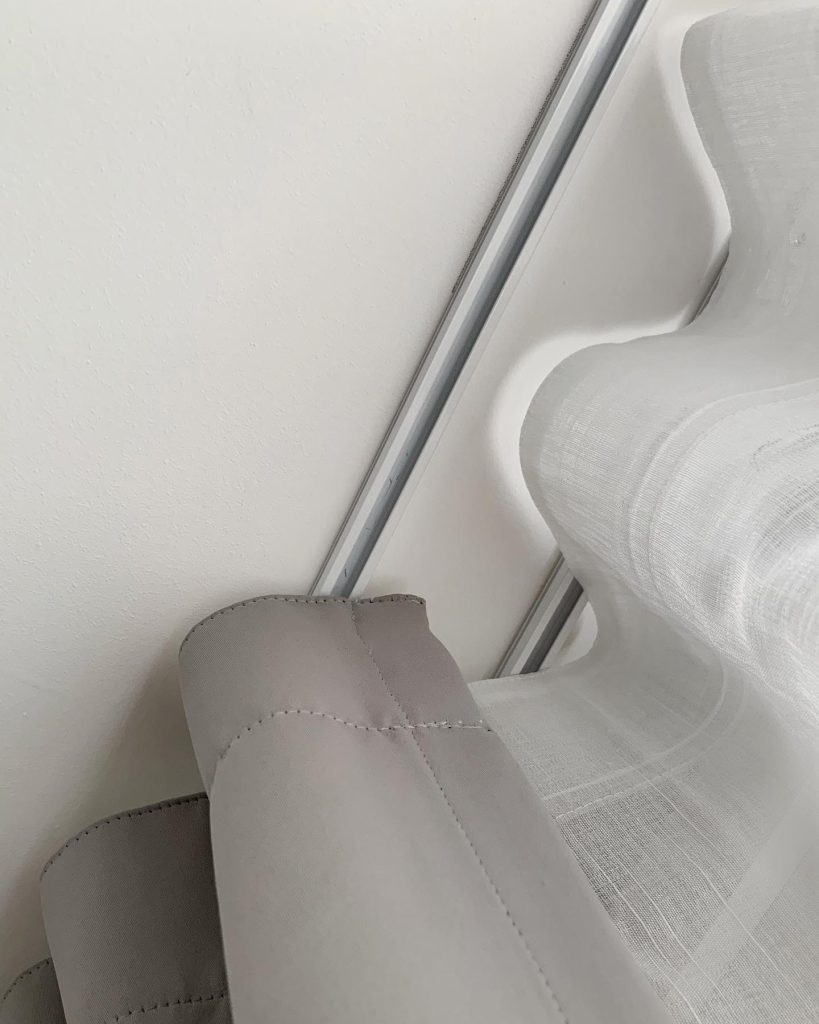 Shop the look