A chance to finally be together again. To celebrate and socialize while giving yourself time for recovery at the same time. A chance to take a break from your hectic daily life and from the turbulent world we live in.

This year we want to create a Christmas where we allow room for both energy and peace, where the inviting warmth of your home acts as the centre for lively community while also offering you time to exist and reflect.

Welcome to Christmas at Hasta Home!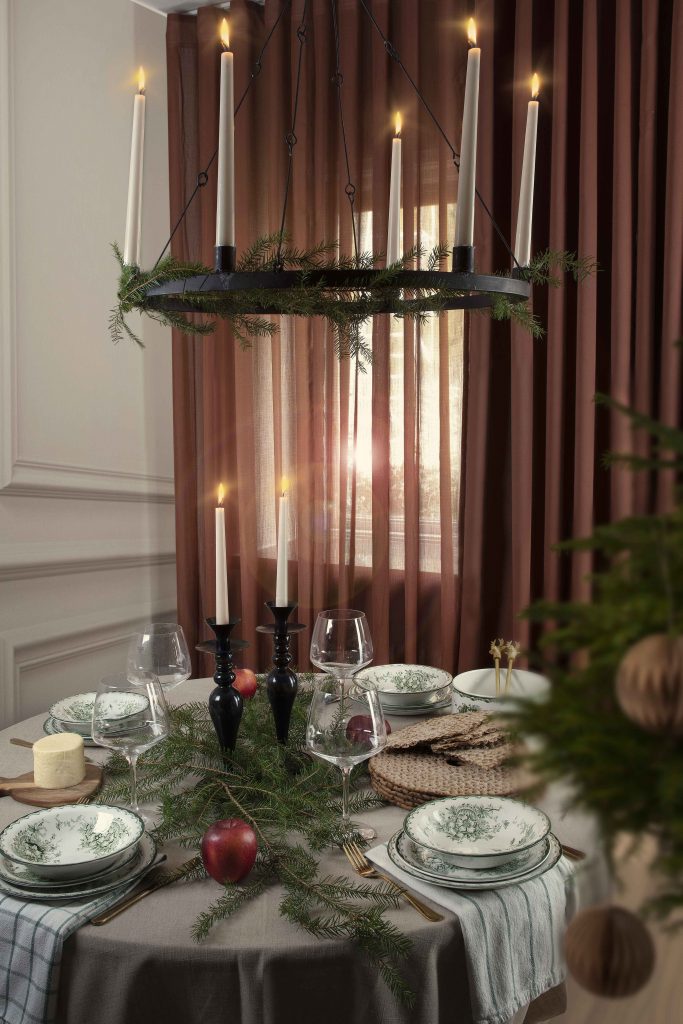 Decorate for dinner
What says "Christmas" more than gathering around the dining table? With warm colours in darker tones you create an inviting space for community and togetherness in the heart of your home. Colour choices that breathe Christmas without taking over and sticking out, creates an oasis to enjoy during the entire cold season. The details set the Christmas mood, the base creates the warm winter home.
We believe in creating a home to enjoy this Christmas, without hard work and great expectations. We want to work with the simple, organic, and the rustic, where the focus lies on creating a timeless feeling where old and new harmoniously meet.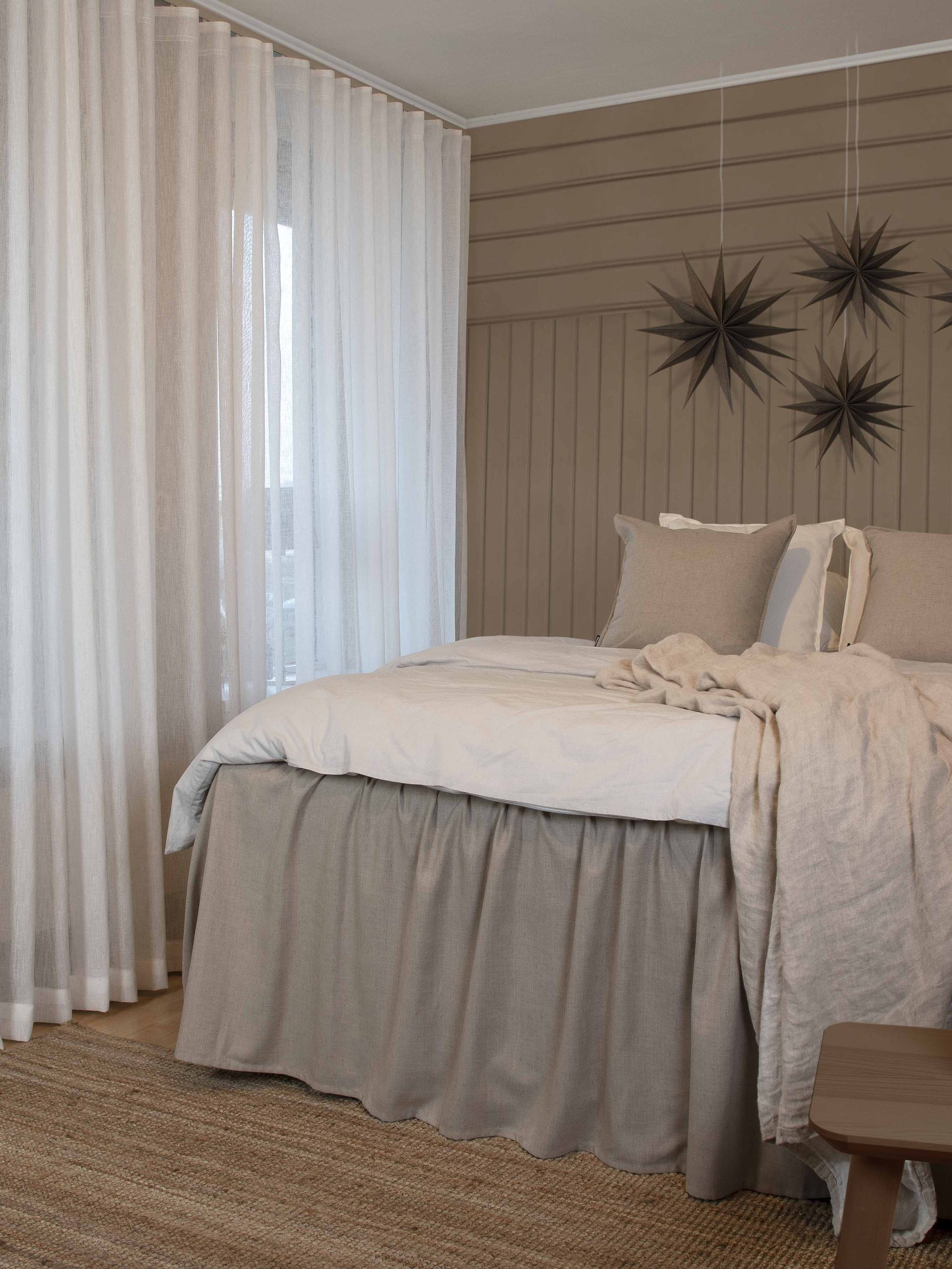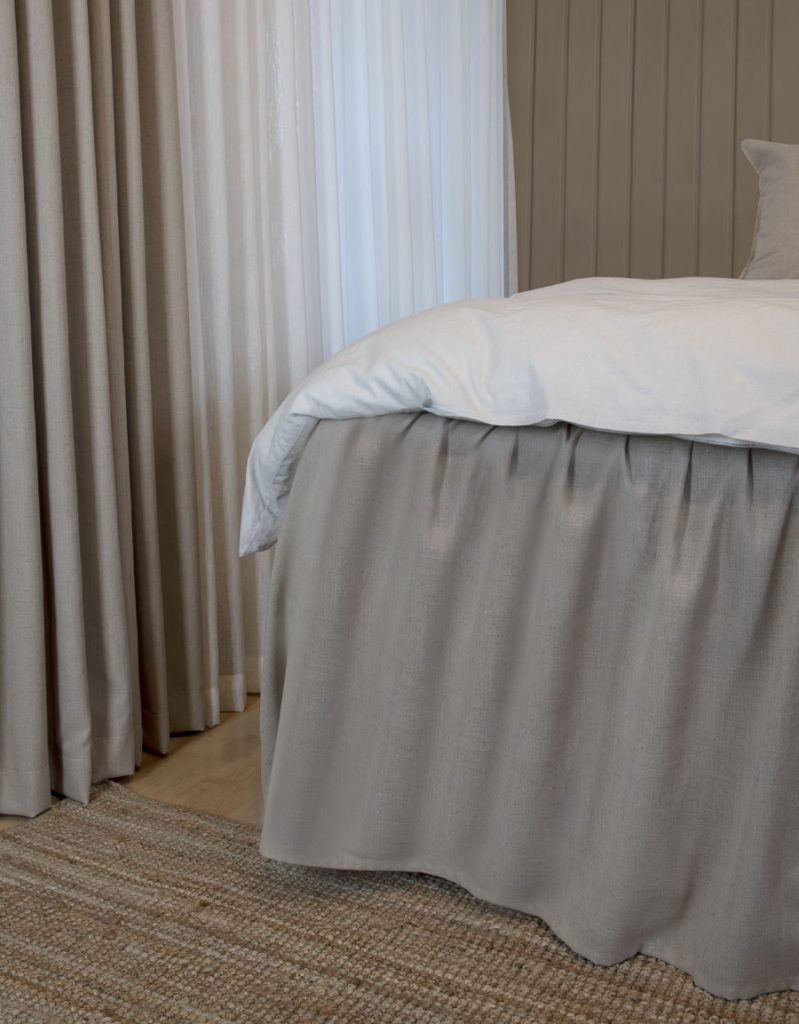 Tips!
A bed skirt frames your bed and reinforces that lovely hotel feel. It is also a simple way of hiding your mattress and bed legs and freshens up the appearance of your bed.
Find your christmas peace
Sleep, rest, or just a place to reflect – even the bedroom can be a place where the Christmas mood can sneak its way in. Between all the preparations and festivities, hopefully we are still able to somewhat recover from the buzz of everyday life and have some time to just stay in bed. Let nature's winter green fill even your bedroom with those wonderful Christmas smells and create a calm oasis where neutral colours and soft textiles allow a feeling of peace that you can rest in for just a bit longer.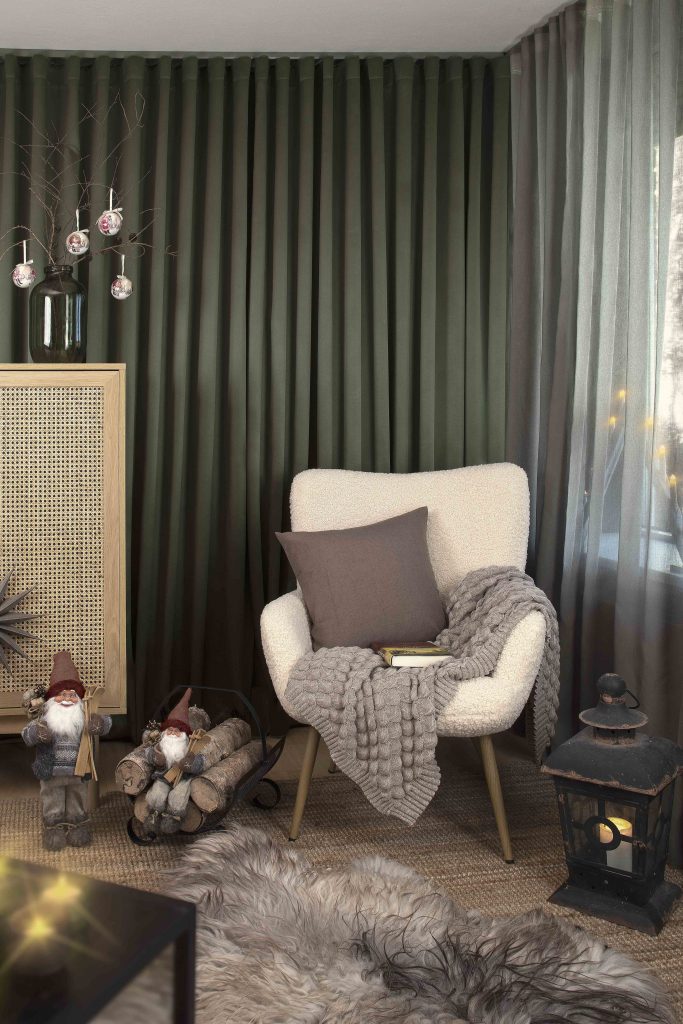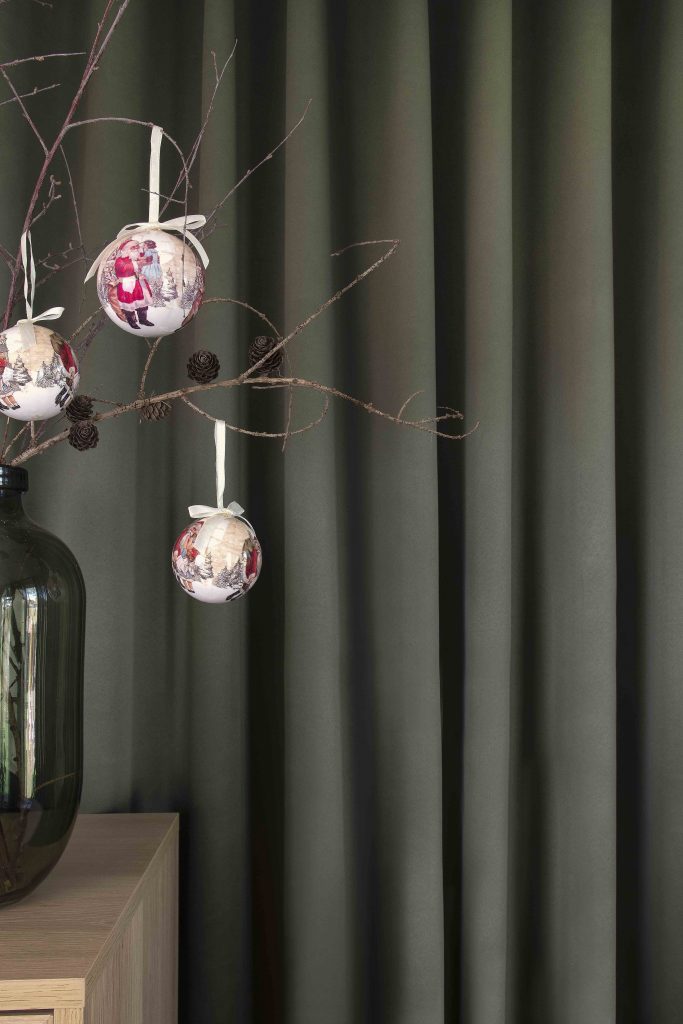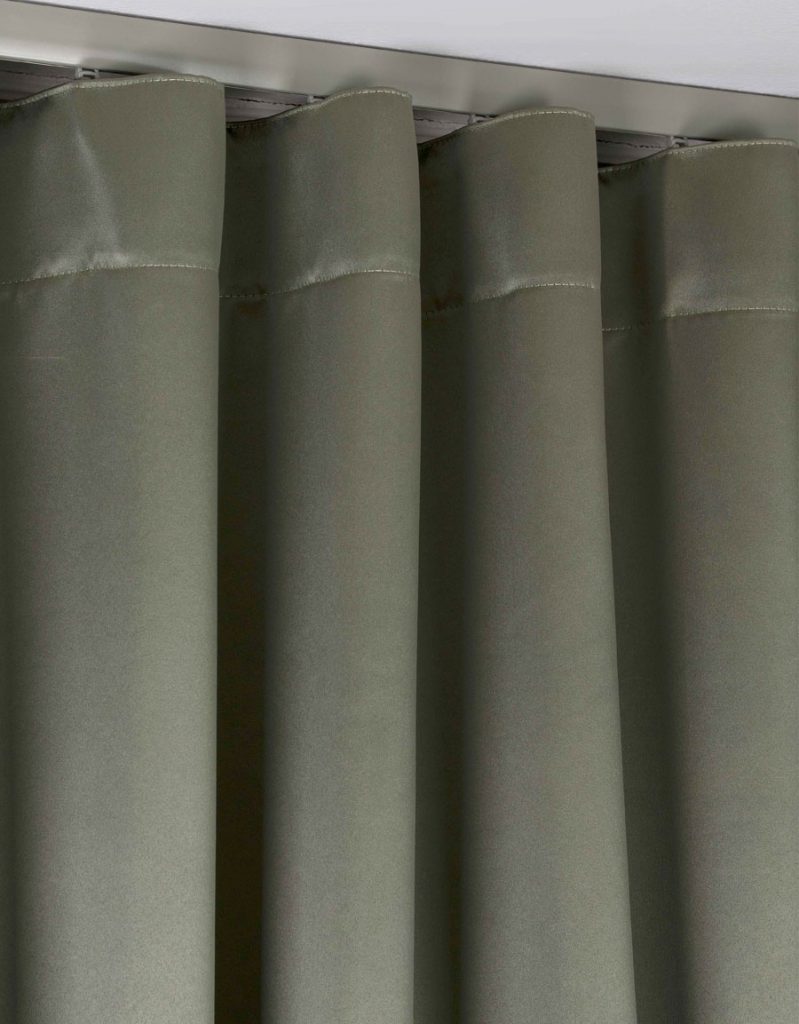 Winter home magic
Decorate with lit candles and warm textiles, and allow your home to lay the foundation of your Christmas atmosphere. Combine the colours of Christmas with earthy materials and wintery natural elements and create a harmonious wholeness by furnishing tone on tone. Try to work with different materials and textures to create exciting contrasts, rather than bringing in too many colour tones. By allowing the same colour tone to permeate the large and small you decrease the amount of transitions and give your space a sense of calm – perfect for the peace of Christmas!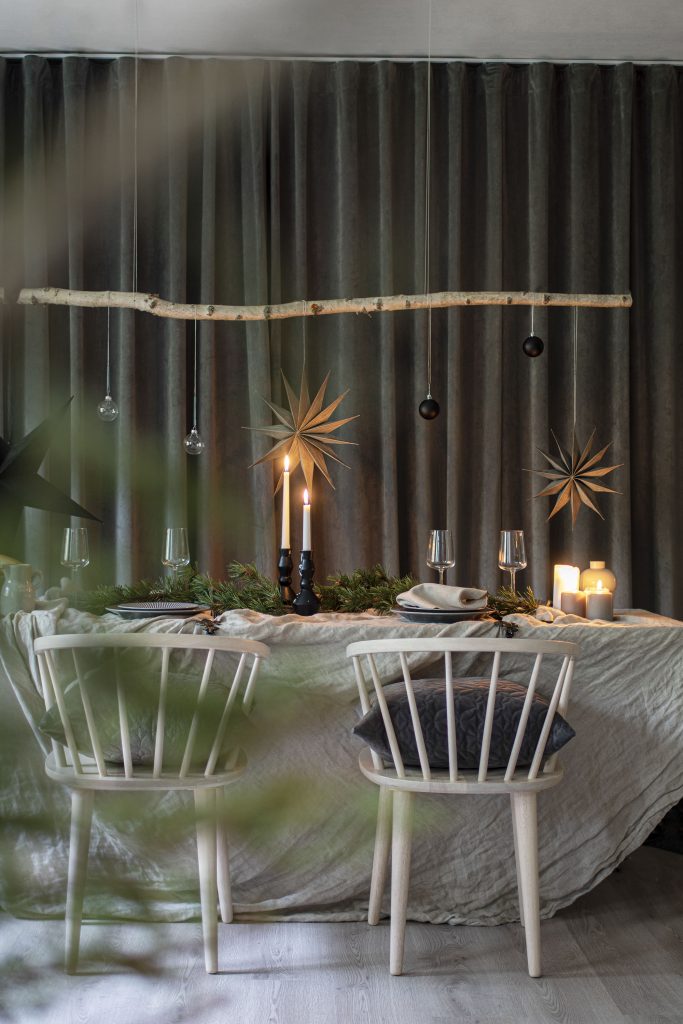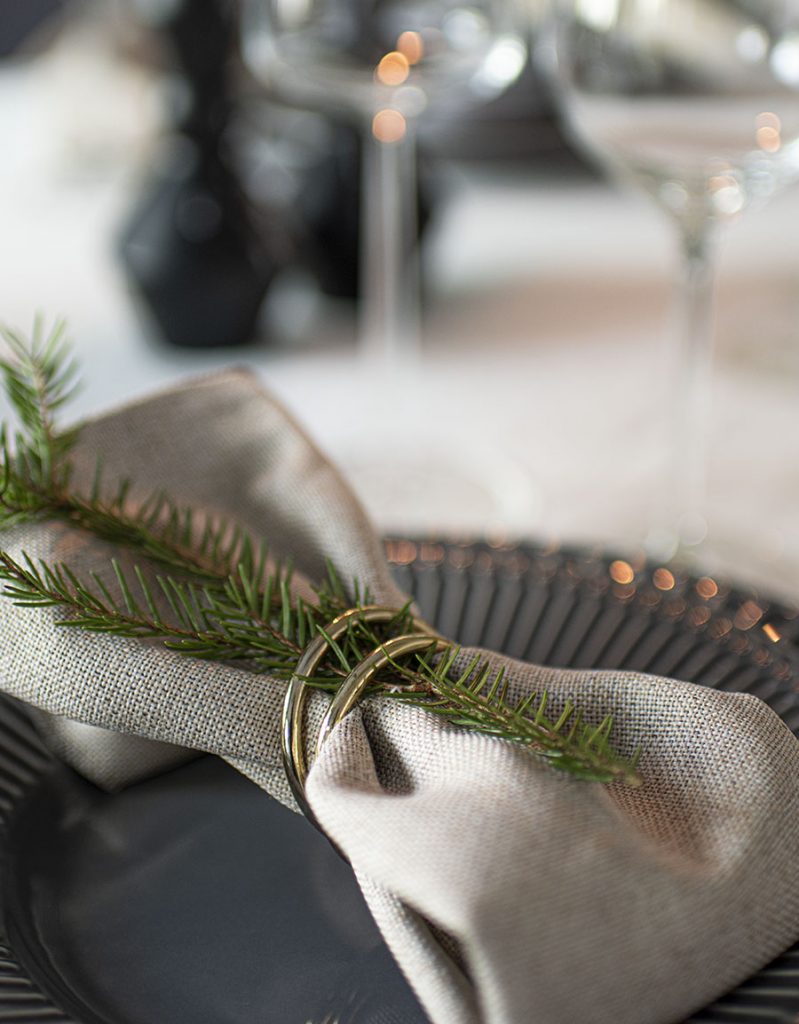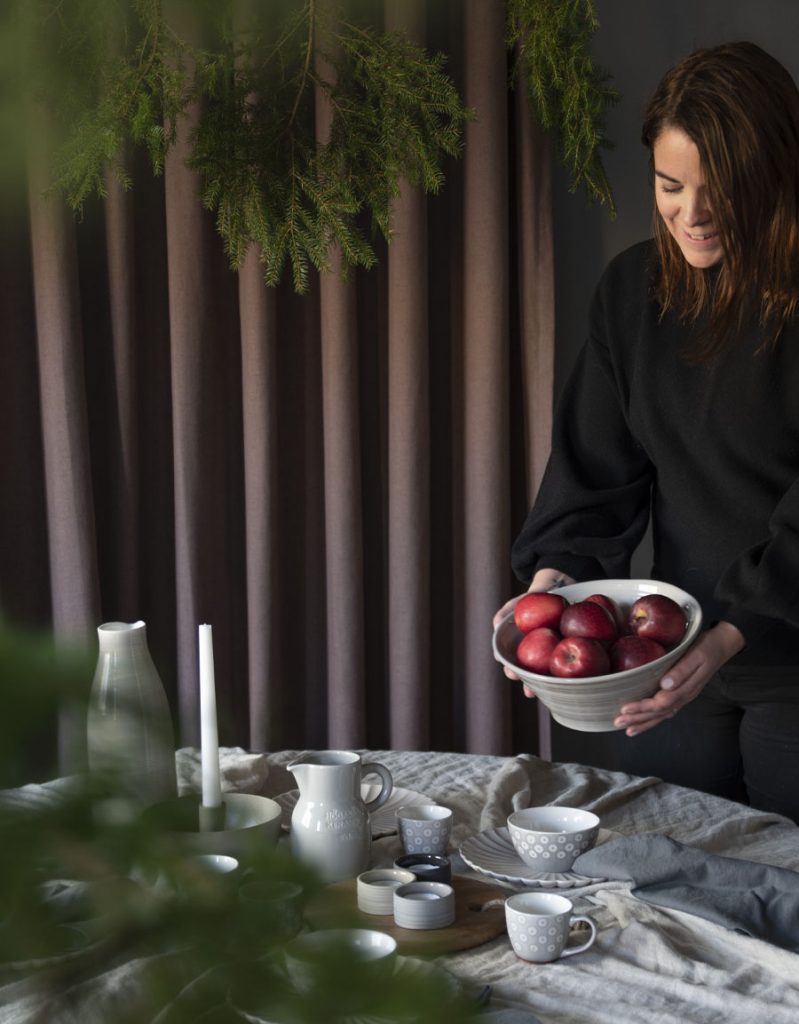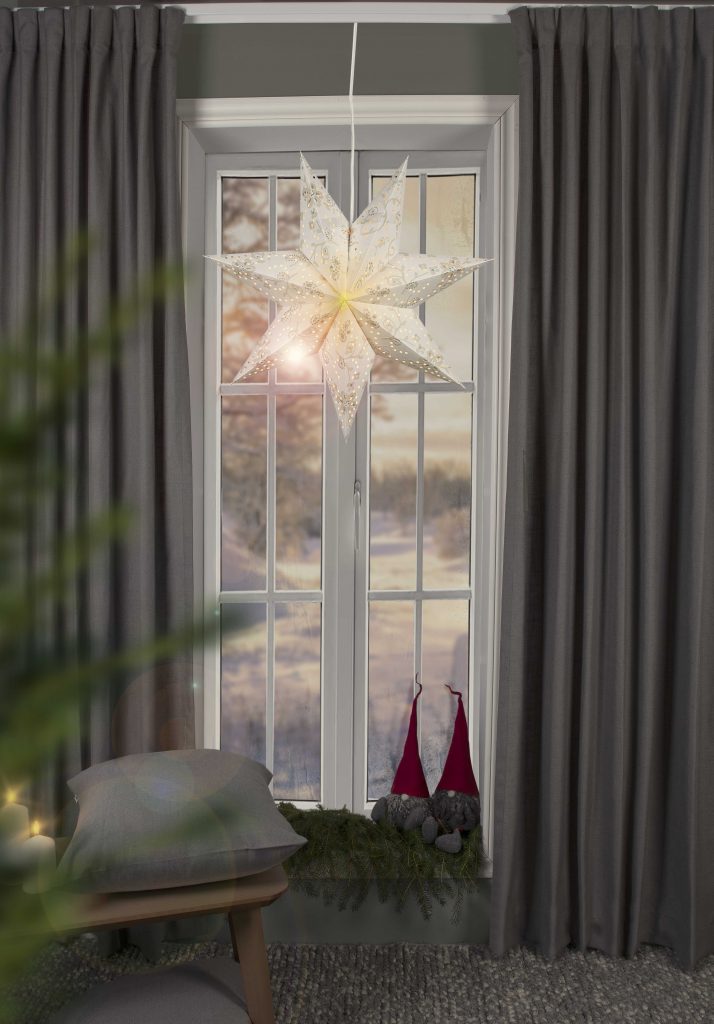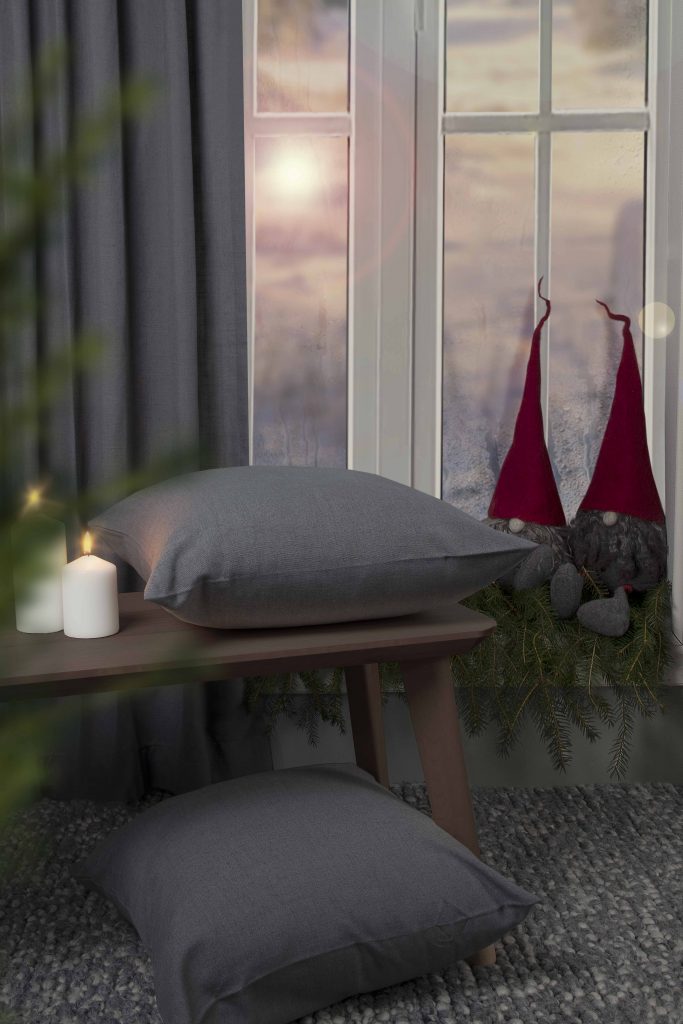 Tips!
Use 4-prong deep pleat hooks for so called "French Pleats" – a beautiful curtain set up that are most suitable when the curtains are meant to frame the window rather than cover it.
Enjoy the view
Windows – a fantastic source of so many design possibilities! In the Scandinavian home the window is often the focus of Christmas décor allowing the warm Christmas vibes to permeate the darkness of winter evenings. If we are lucky a beautiful white winter's day can help set the mood in our homes during this cosy time of year – or amplify the pleasant feeling of being indoors when the rain patters on our windows. No matter what form or function, Christmas is the perfect time to give your windows a little extra love and attention!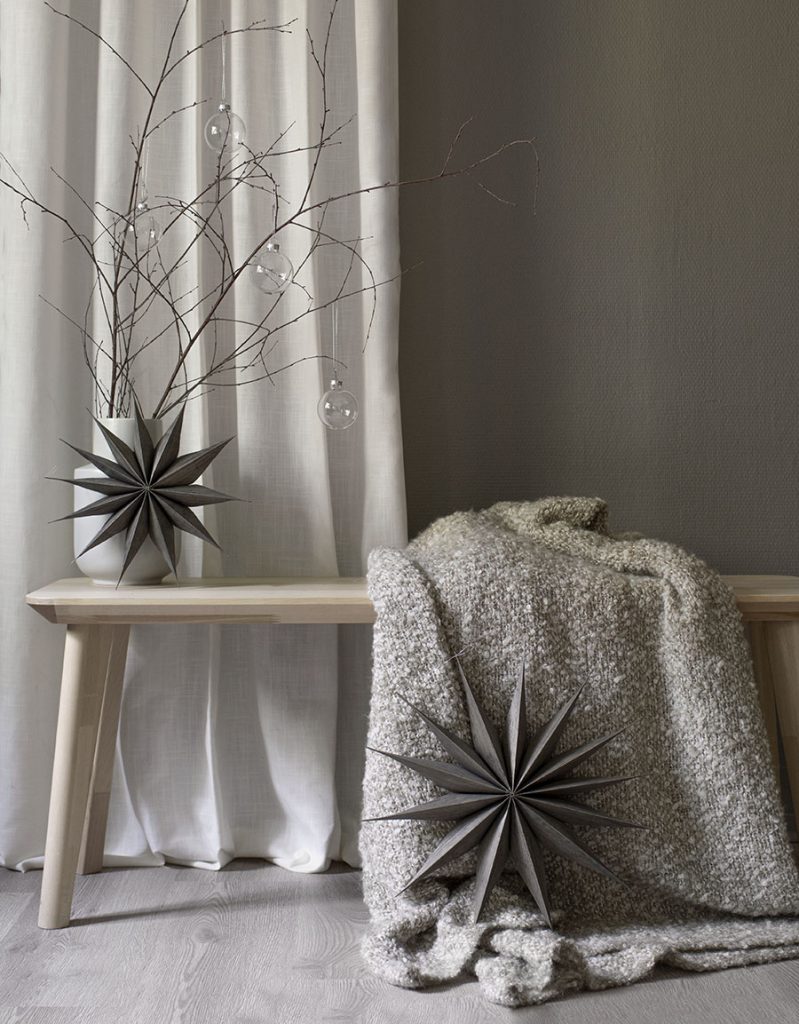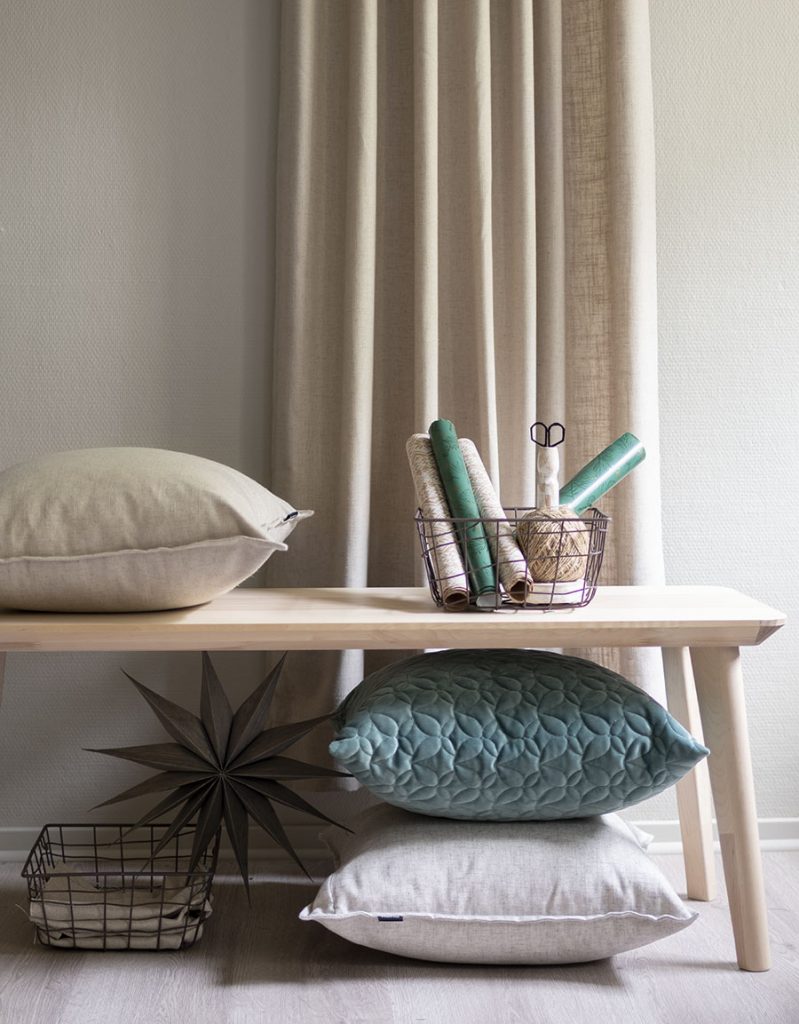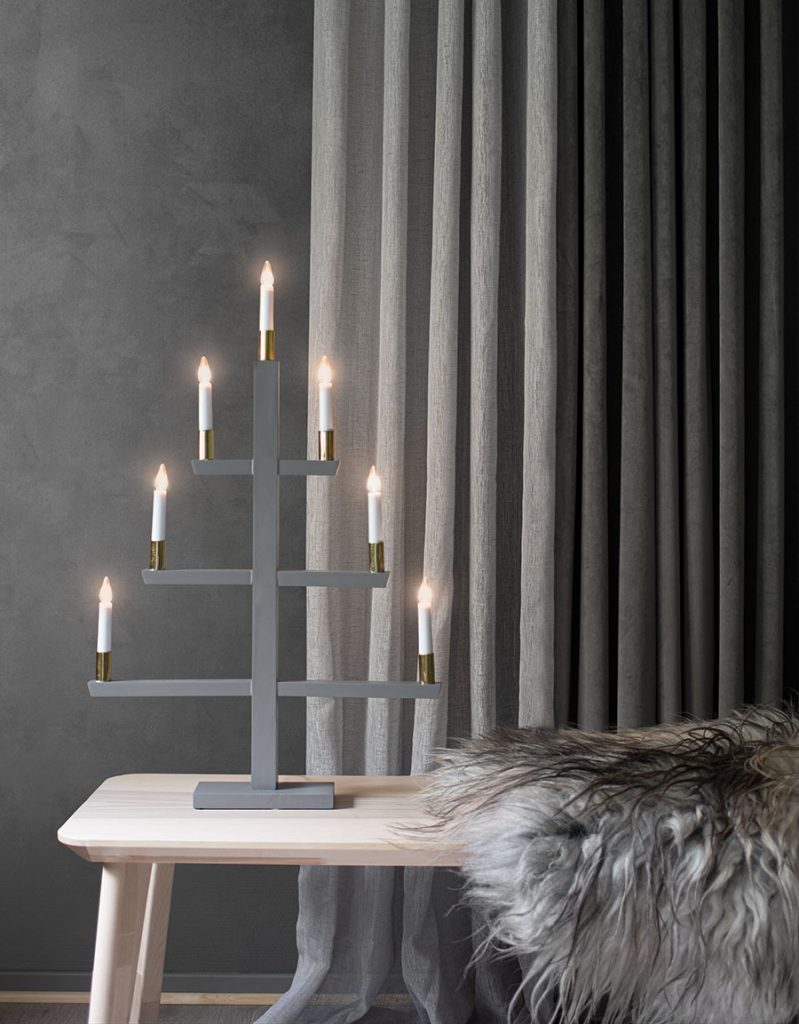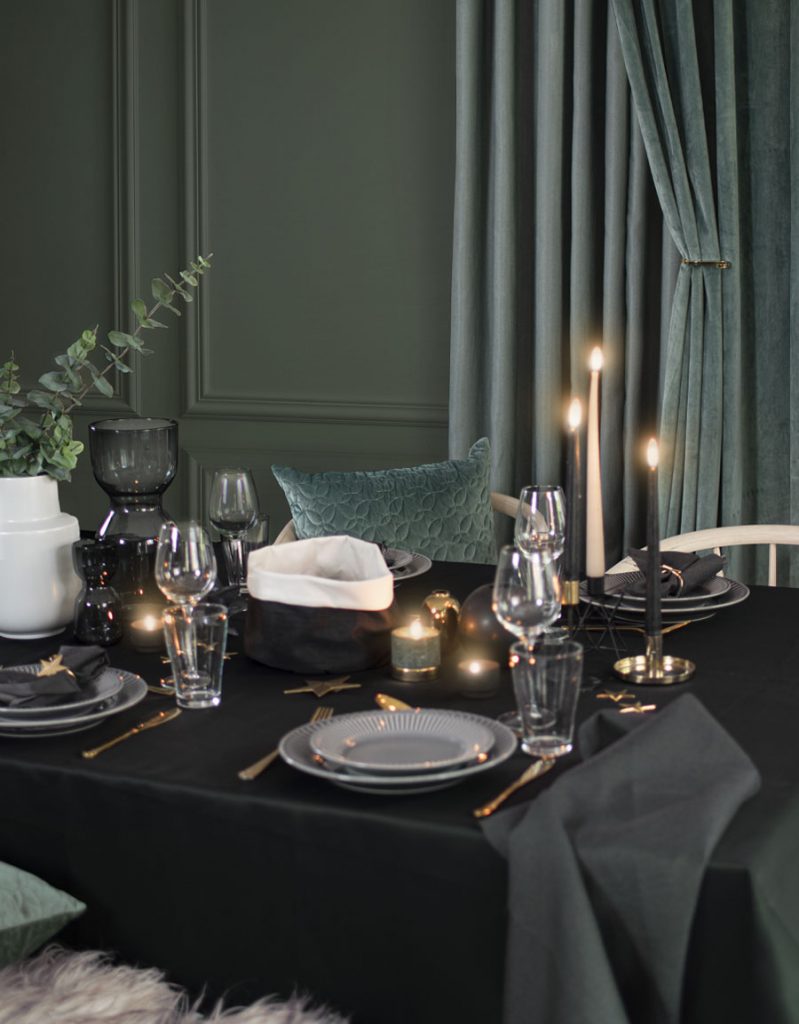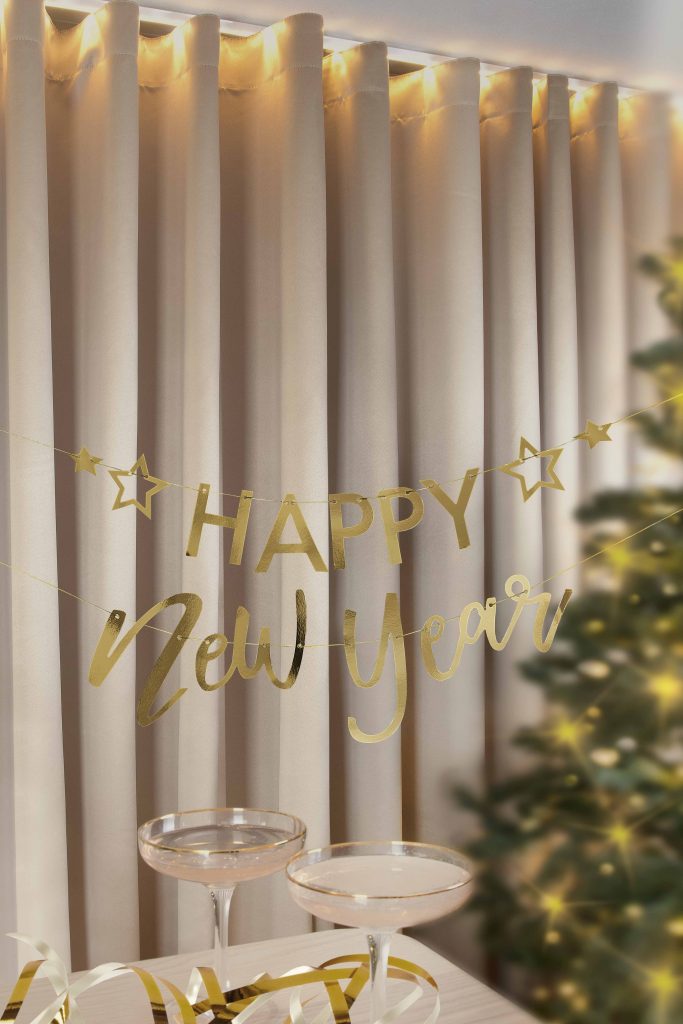 Tips!
Lighting is a fantastic mood booster! Using several smaller, decorative lighting points creates a pleasant feeling- perfect both for relaxation and parties!
Time to party
The chance to be together again, socializing and remembering, while looking ahead to something new – that is worth celebrating! The dark evenings are difficult to avoid at this time of the year, but the light shines even stronger in our homes during the cozy holidays that now wait around the corner. Let your world shrink a little during this season, allowing your home to become the hub for yourself and your loved ones. A place where joy and anticipation is born and sorrow is left outside for a little while.