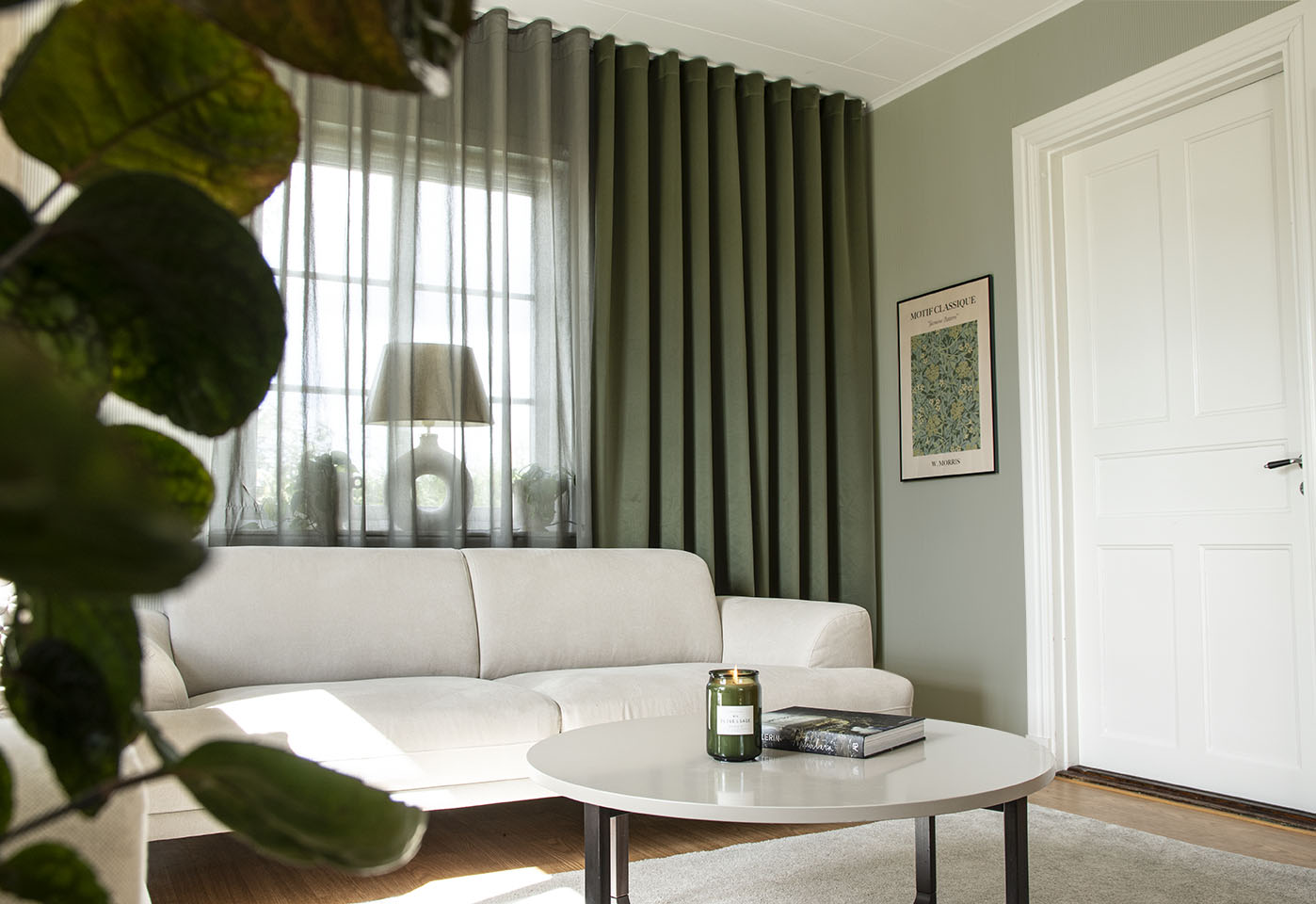 TONE ON TONE HOTEL CURTAINS
Match blackout and transparent curtains in the same colour tone for a look that is both well-thought-out and harmonious.
By choosing a thinner curtain in the same colour range, you end up with a smoother transition than with a white, sheer curtain. You also end up keeping that lovely light the sheer curtain allows in.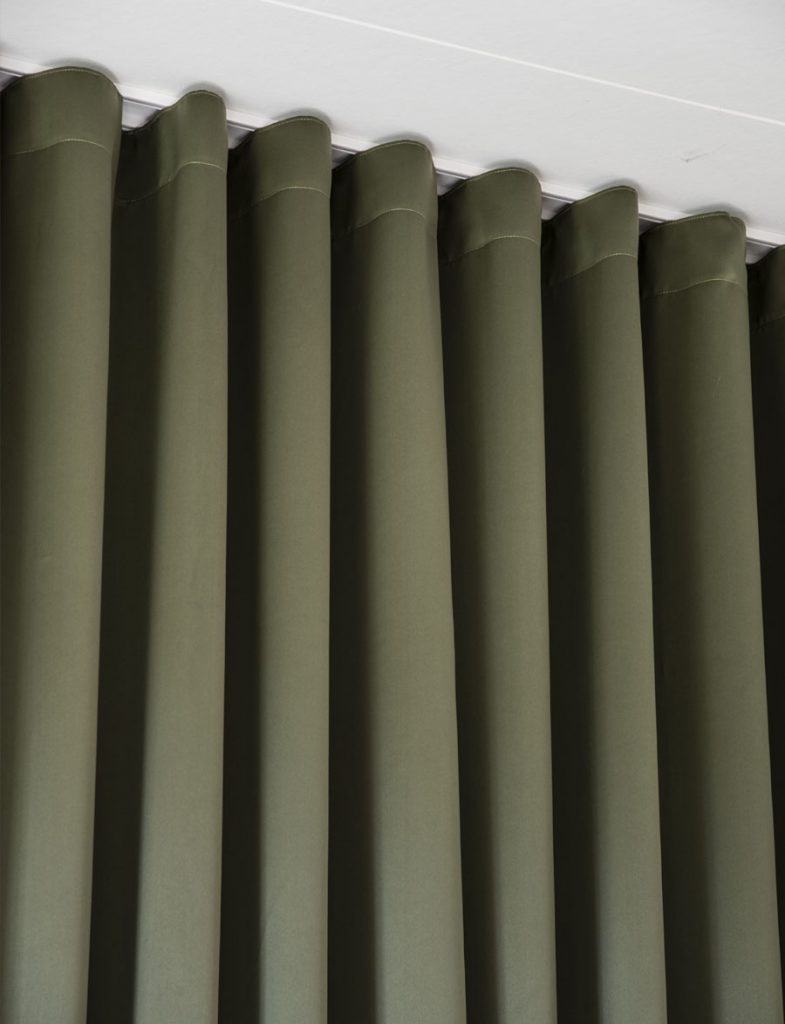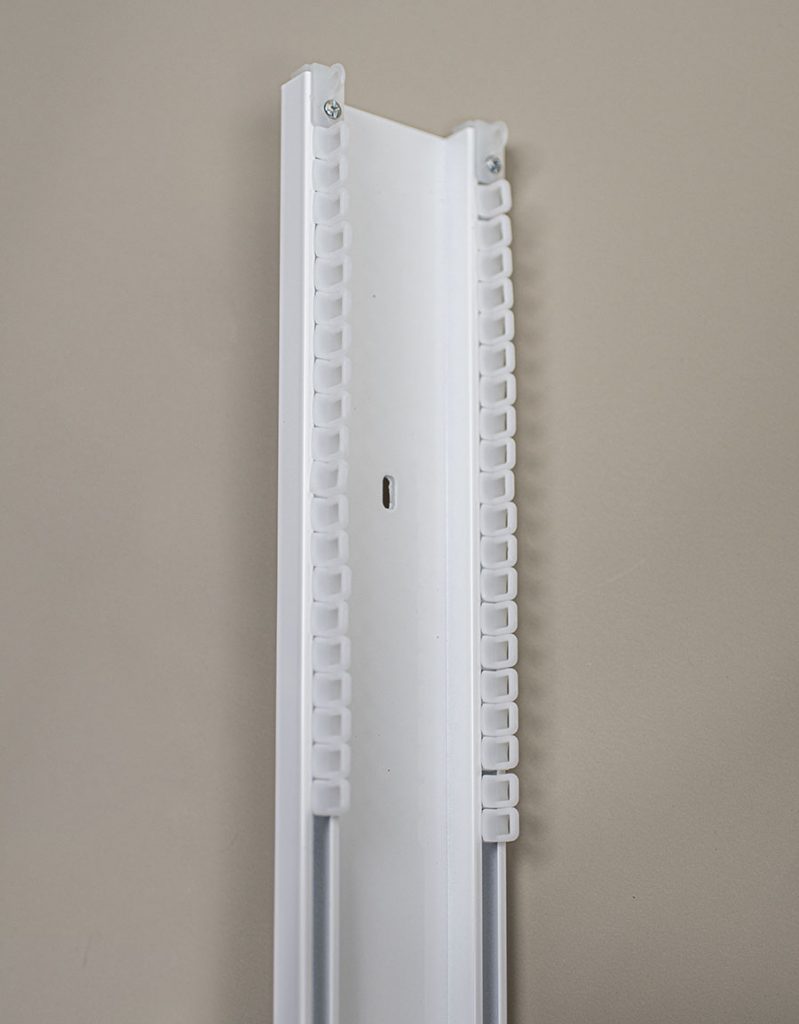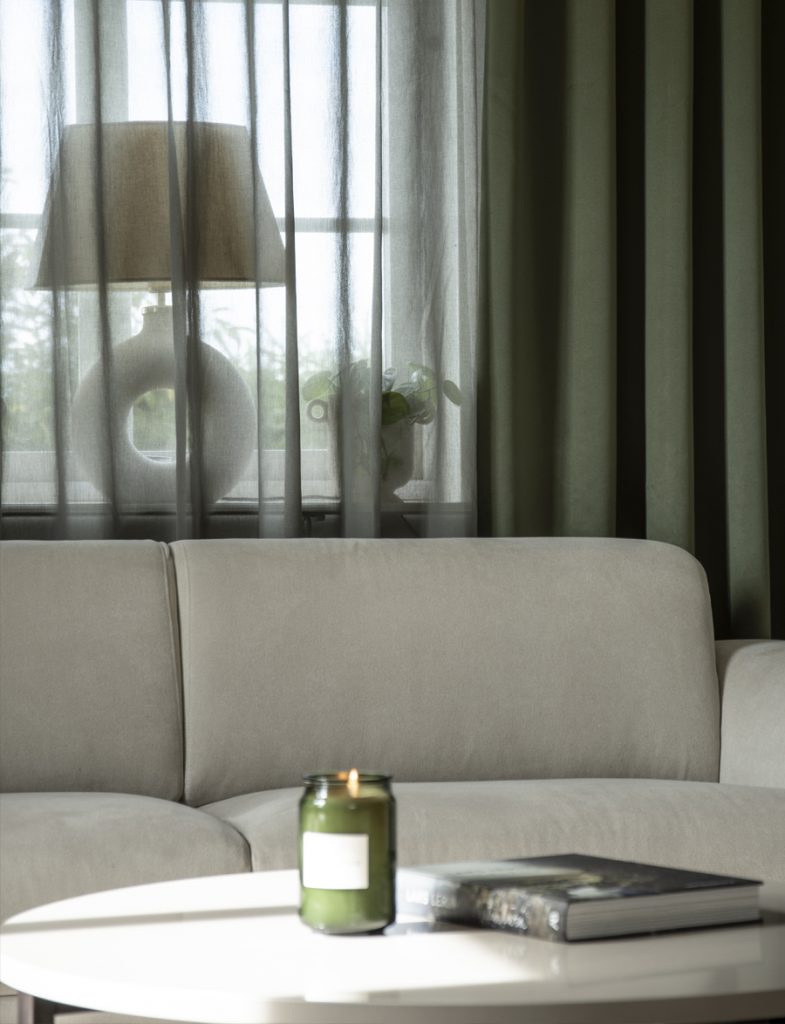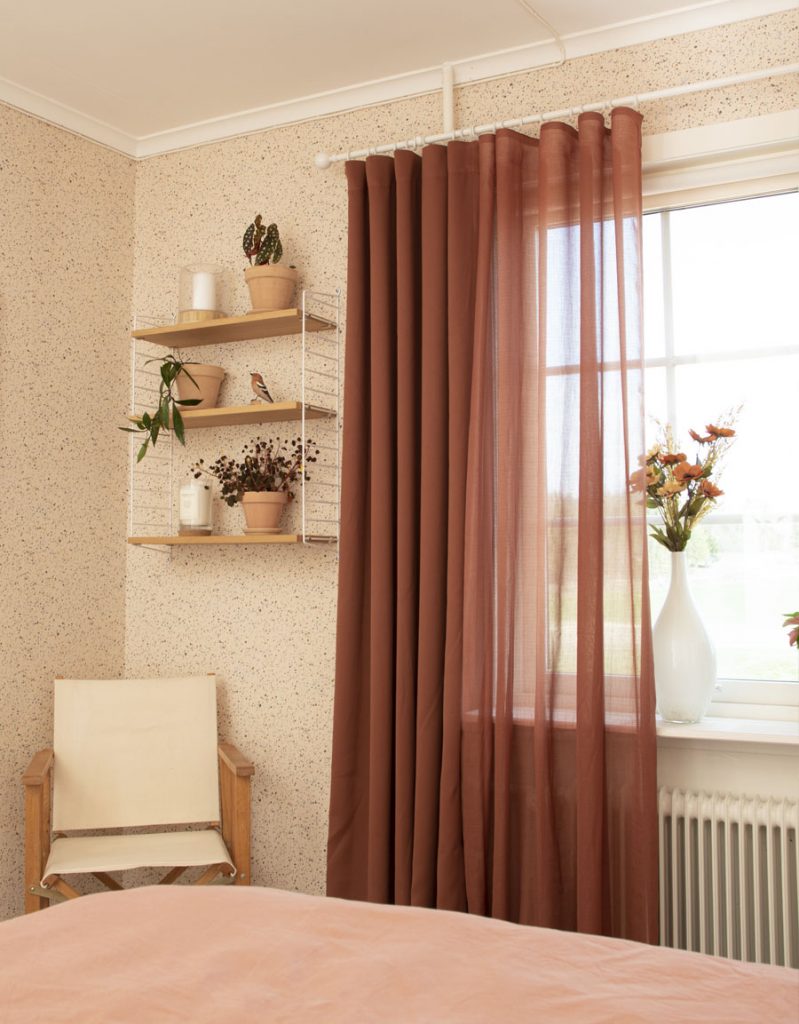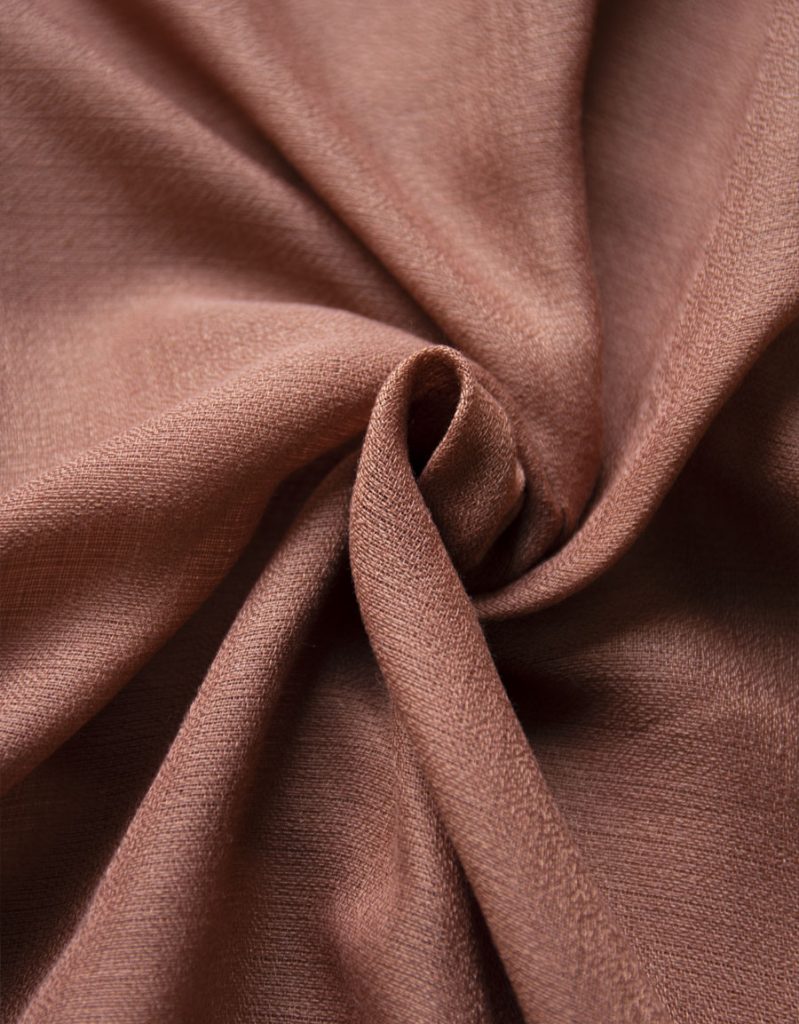 Dokie & Vilja Rusty Red on Curtain Pole
Create an illusion of the hotel look with two different curtains on the same curtain pole. Simple, beautiful, and practical!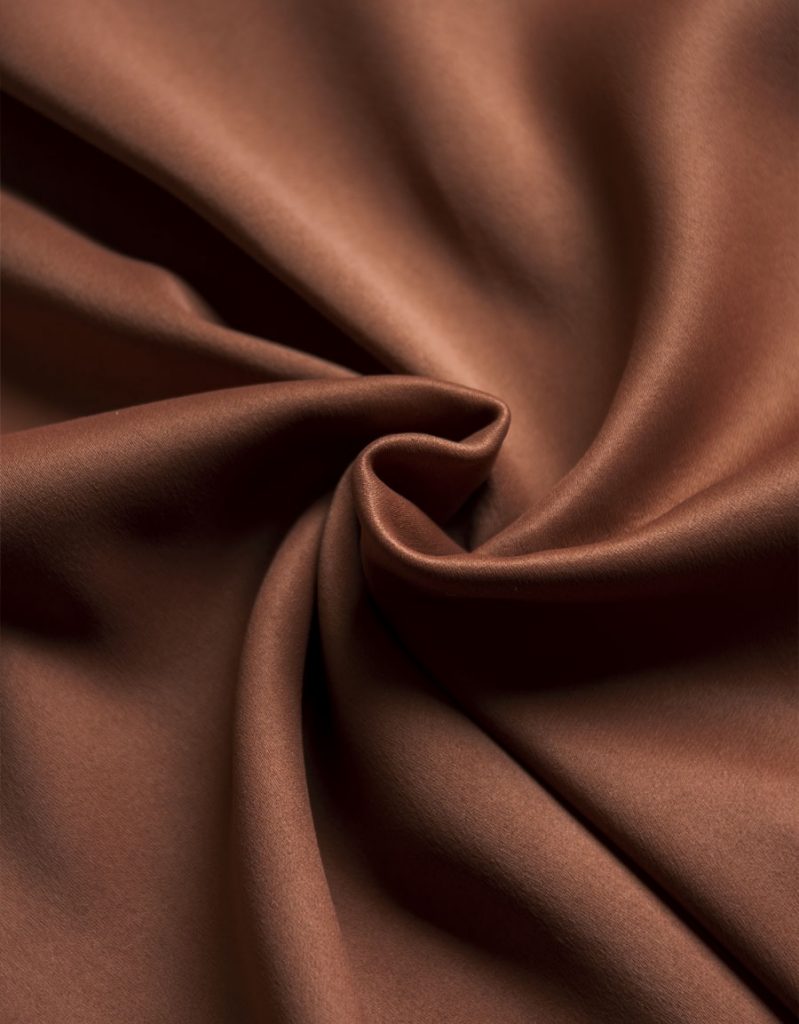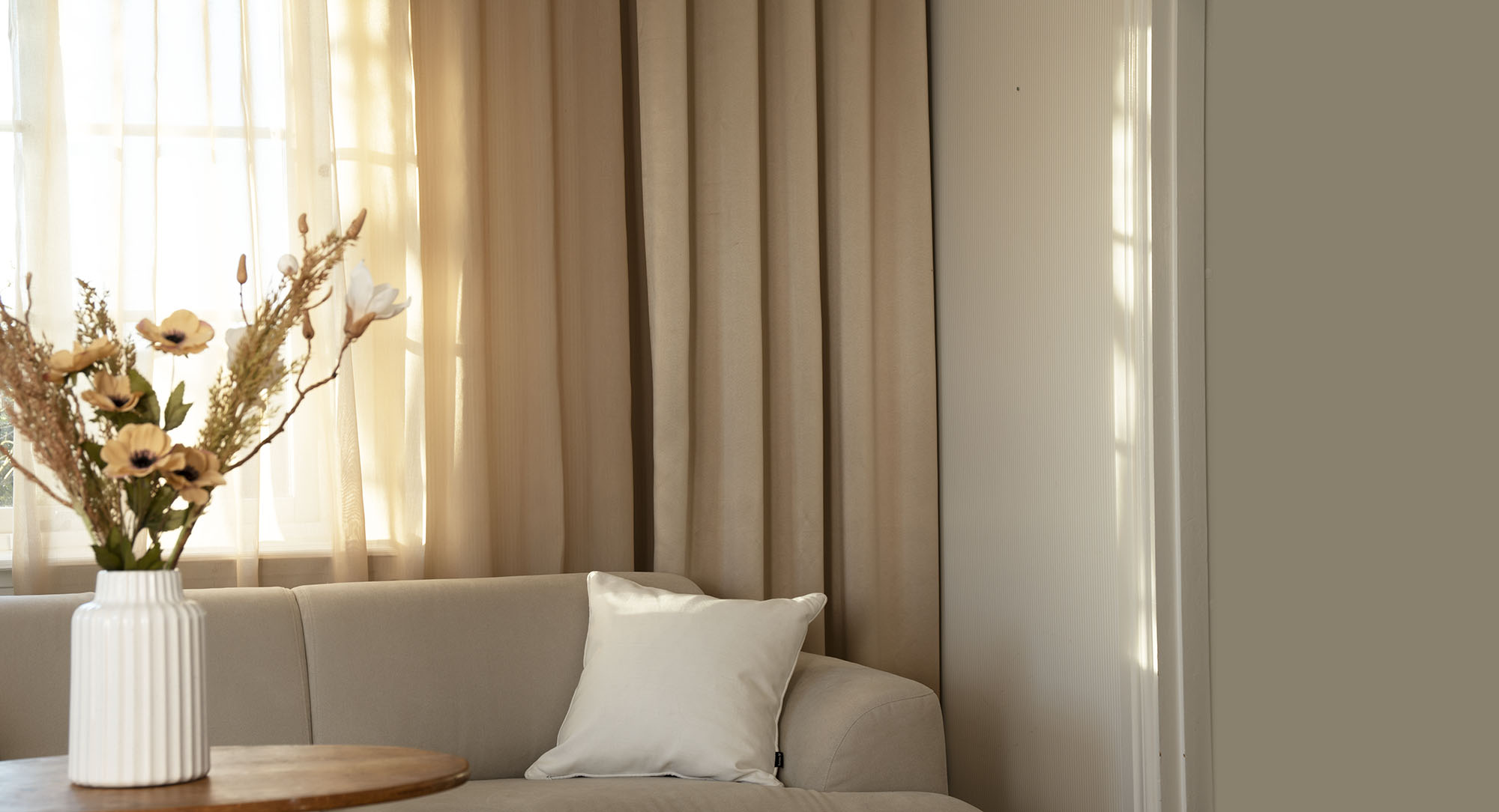 Stilla beige & Viska beige
Here we have combined the beautifully shiny Stilla in a blackout fabric with the transparent Viska.
Beige tones add warmth and are simple to decorate with for a stylish, neutral feel that still feels less unadorned than that of the crispy white.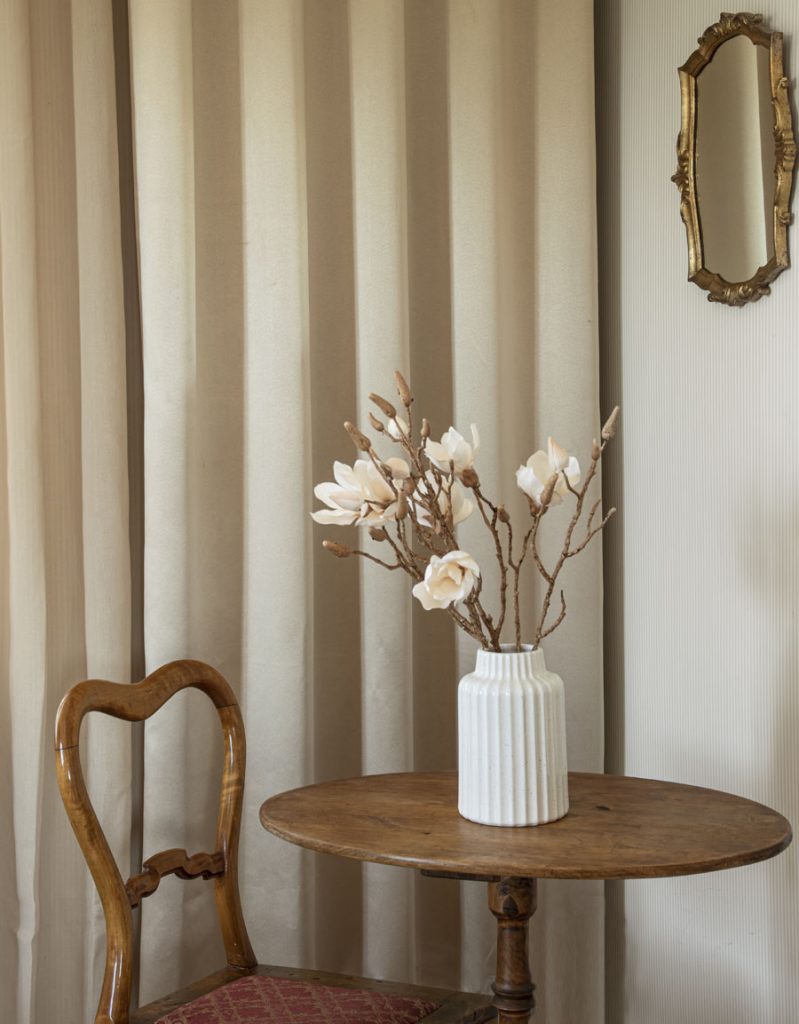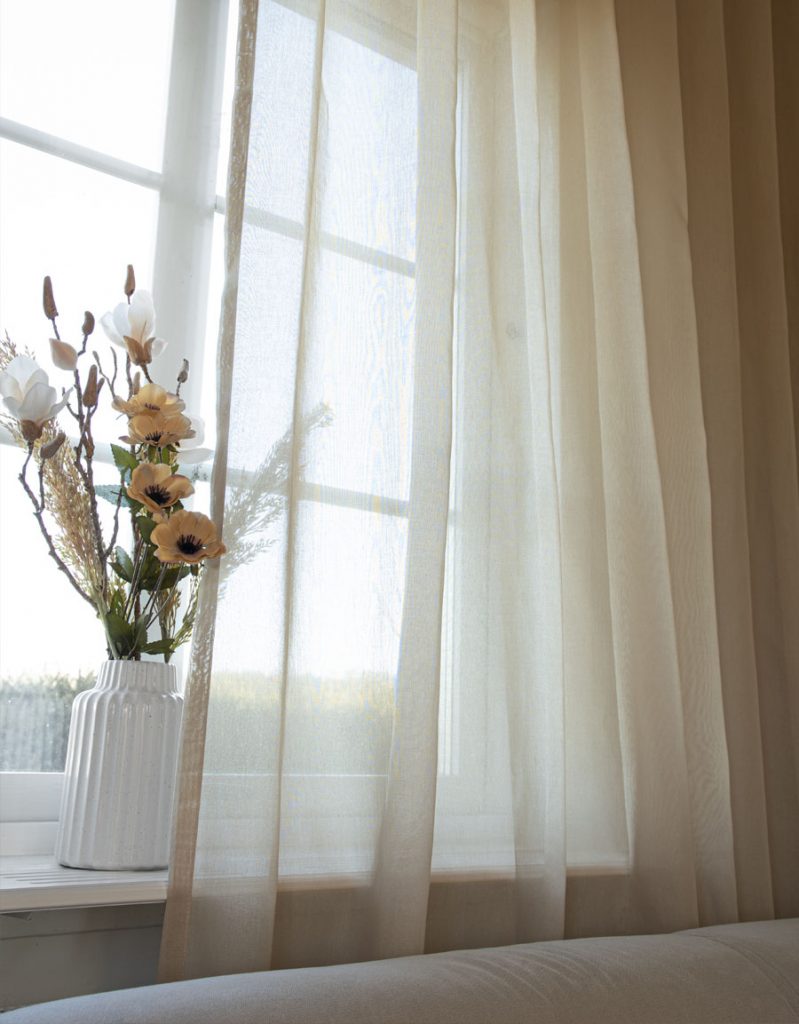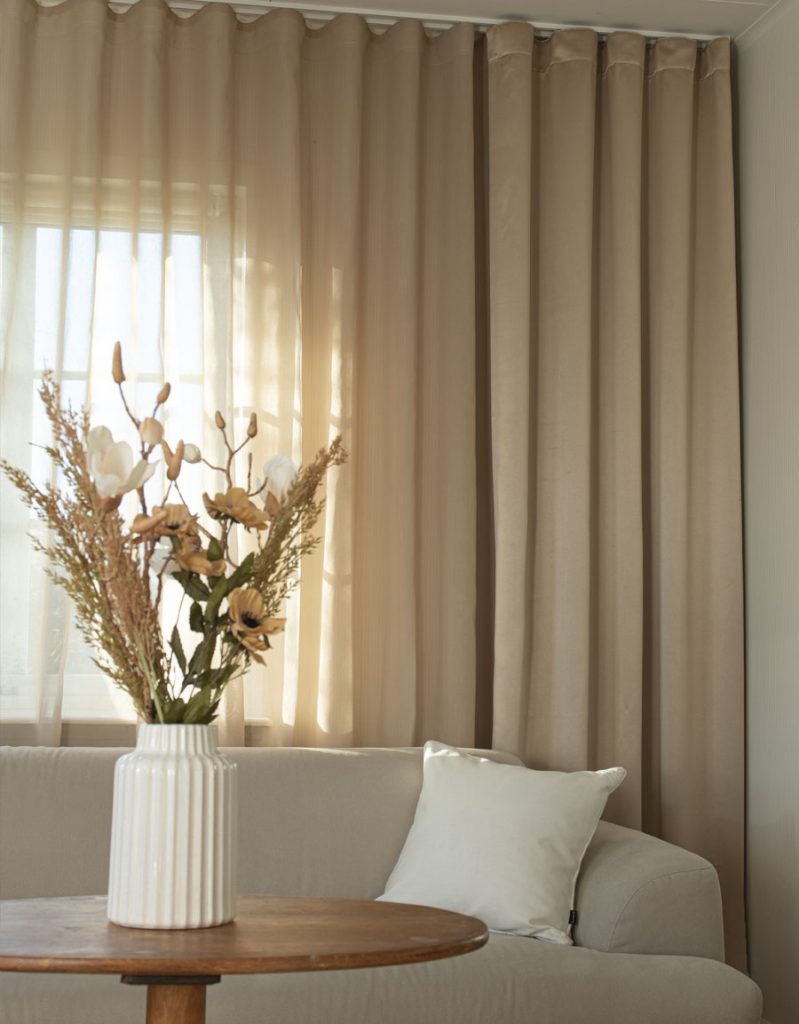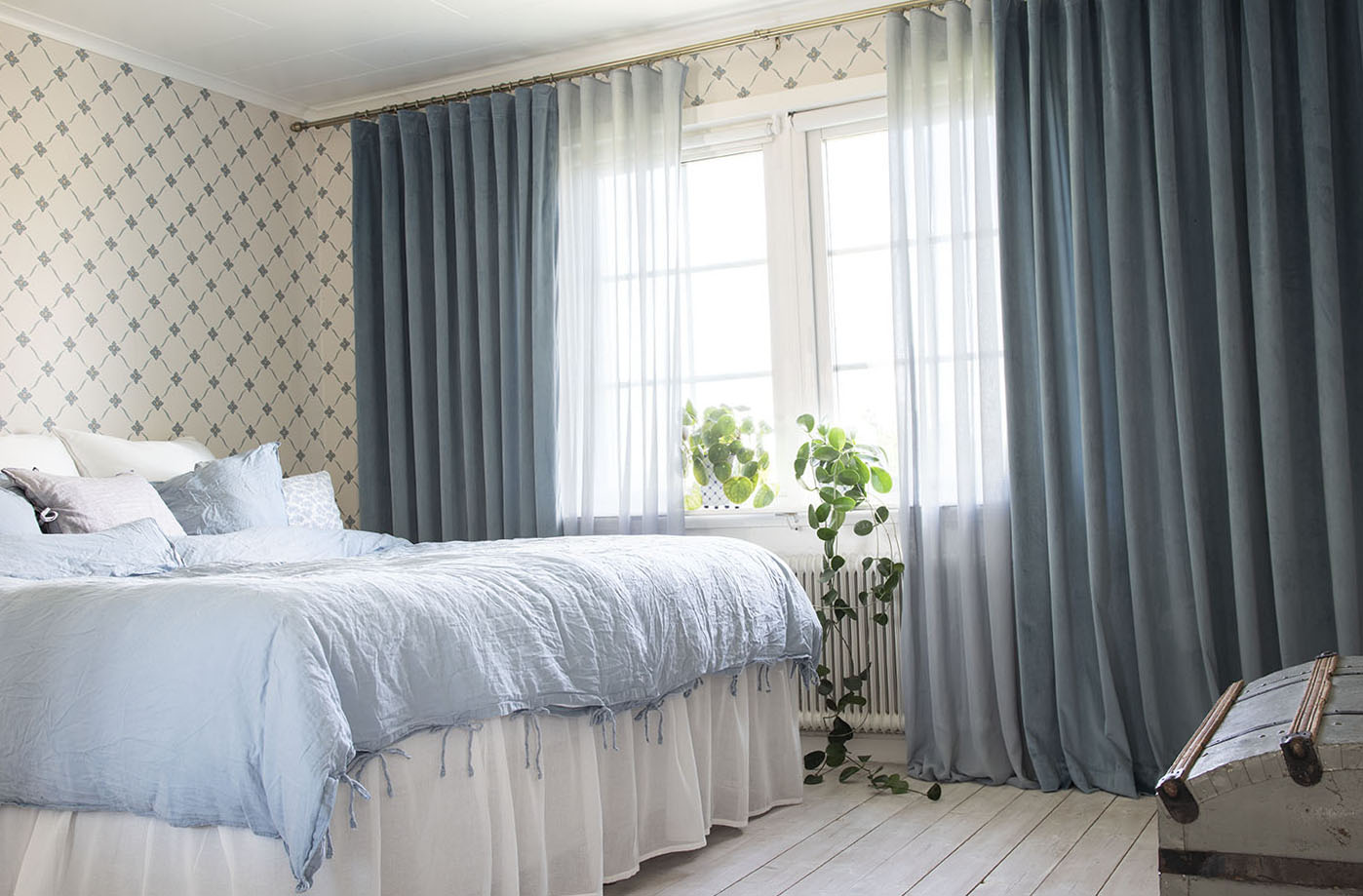 TONE ON TONE IN THE CLASSIC HOME
Hotel curtains make a beautiful impression in the classic home as well. If you prefer traditional curtain poles over rails, just add our double curtain pole bracket and two curtain poles parallell to each other to hang curtains in two layers. In this way the curtain poles become a decorative detail that enhances the more rural, rustic feeling.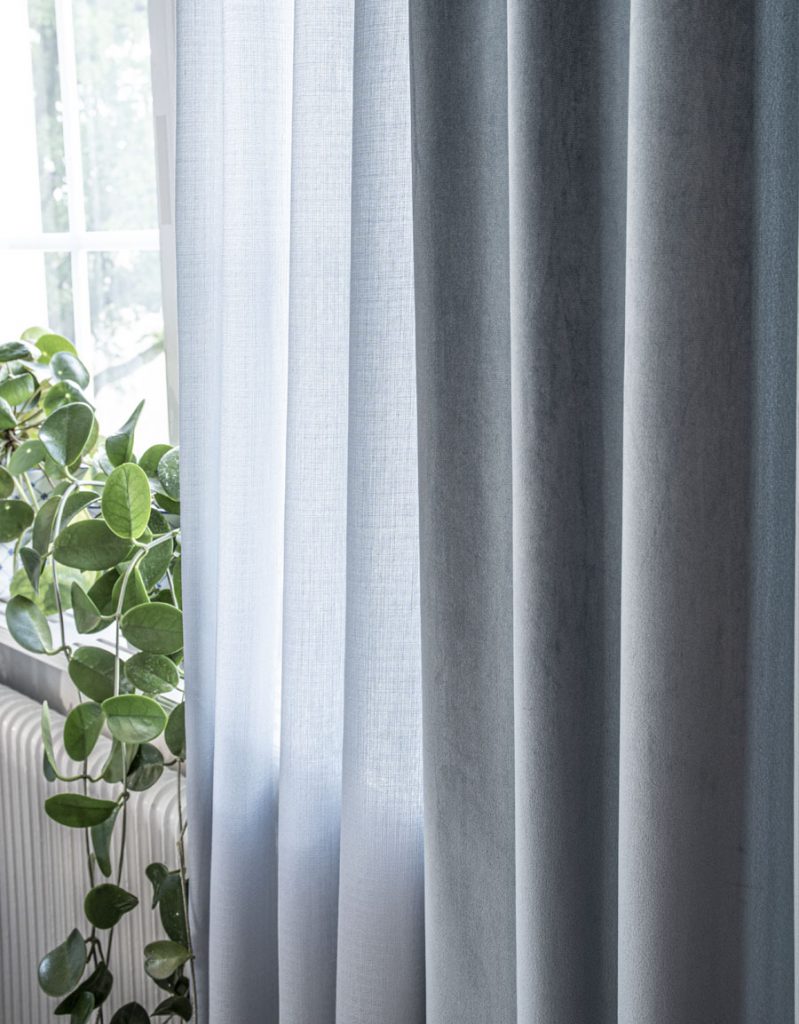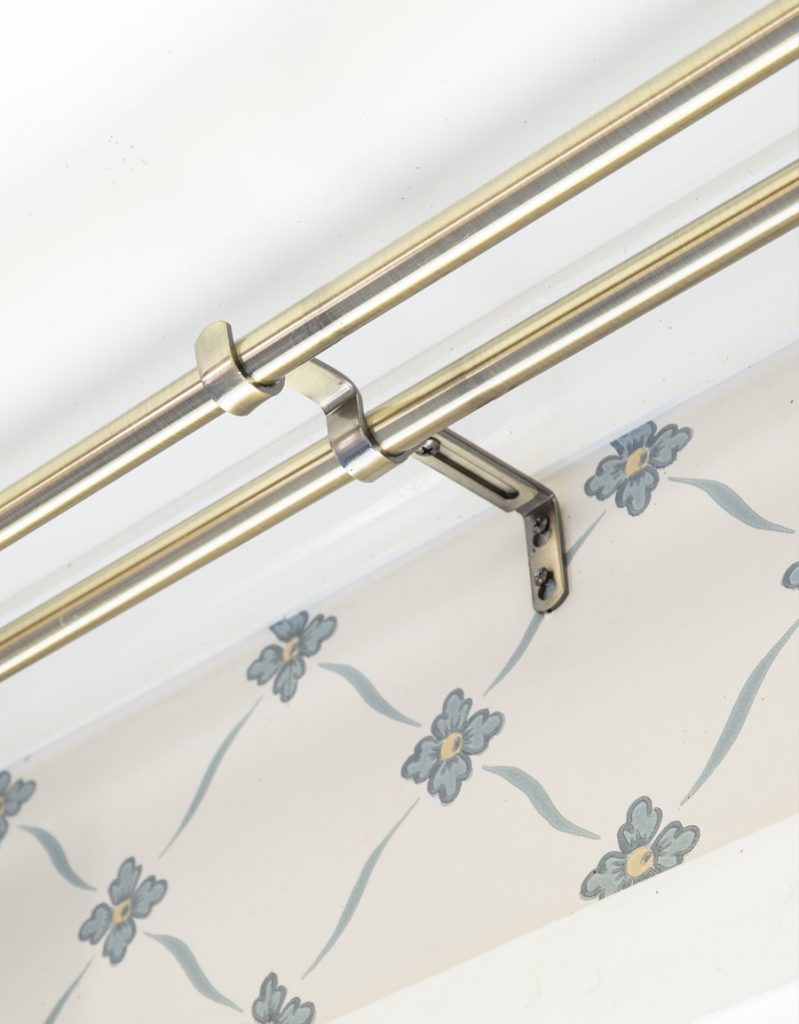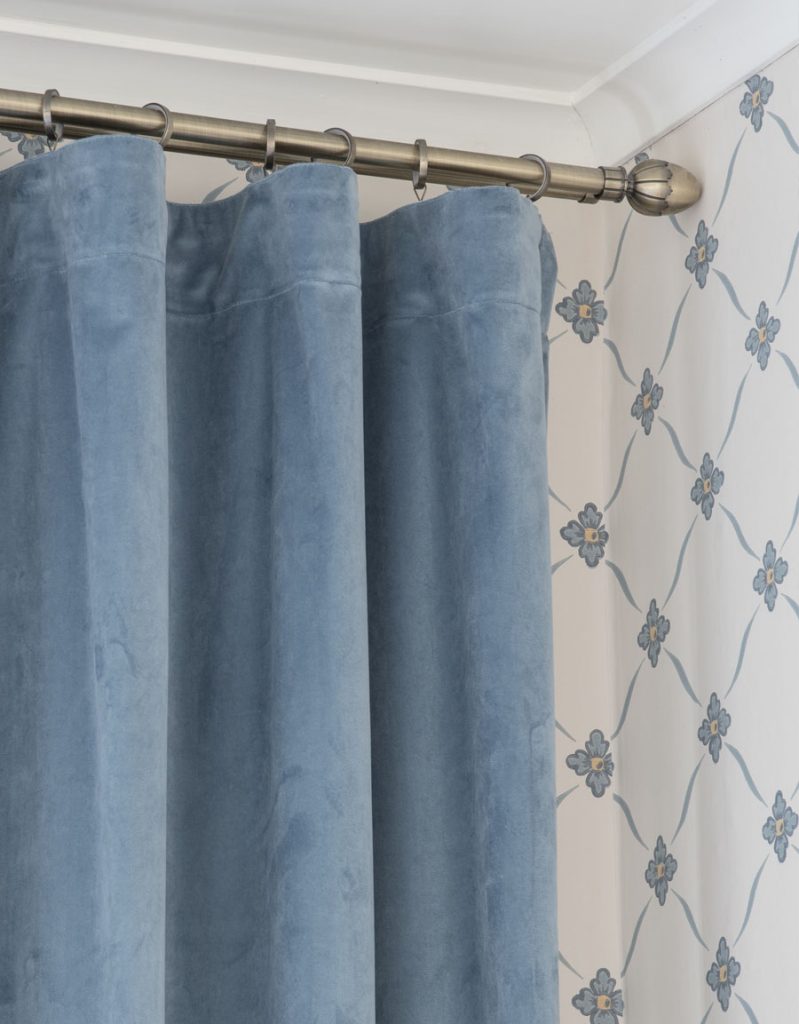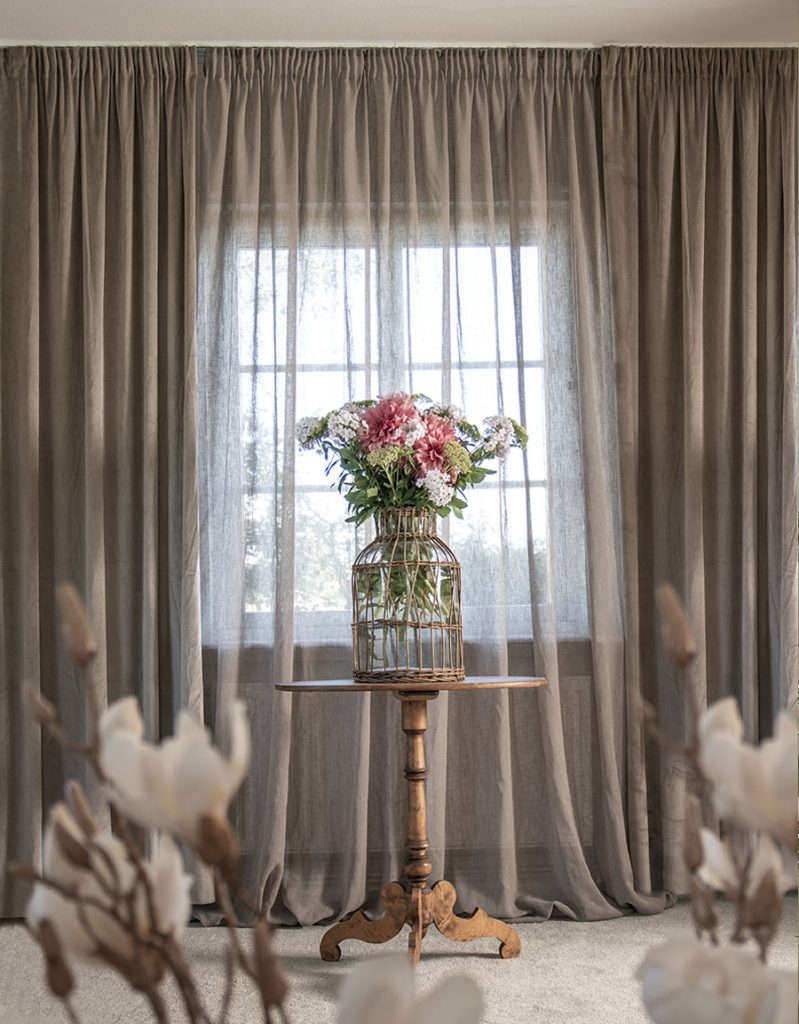 Romantic Look with Pencil Pleats
With the gathering function you can easily create simple, romantic pencil pleats, giving the room a soft, rural quality. When combined with antique furniture and beautiful natural materials you create a timeless look that breaths of farmhouse romance.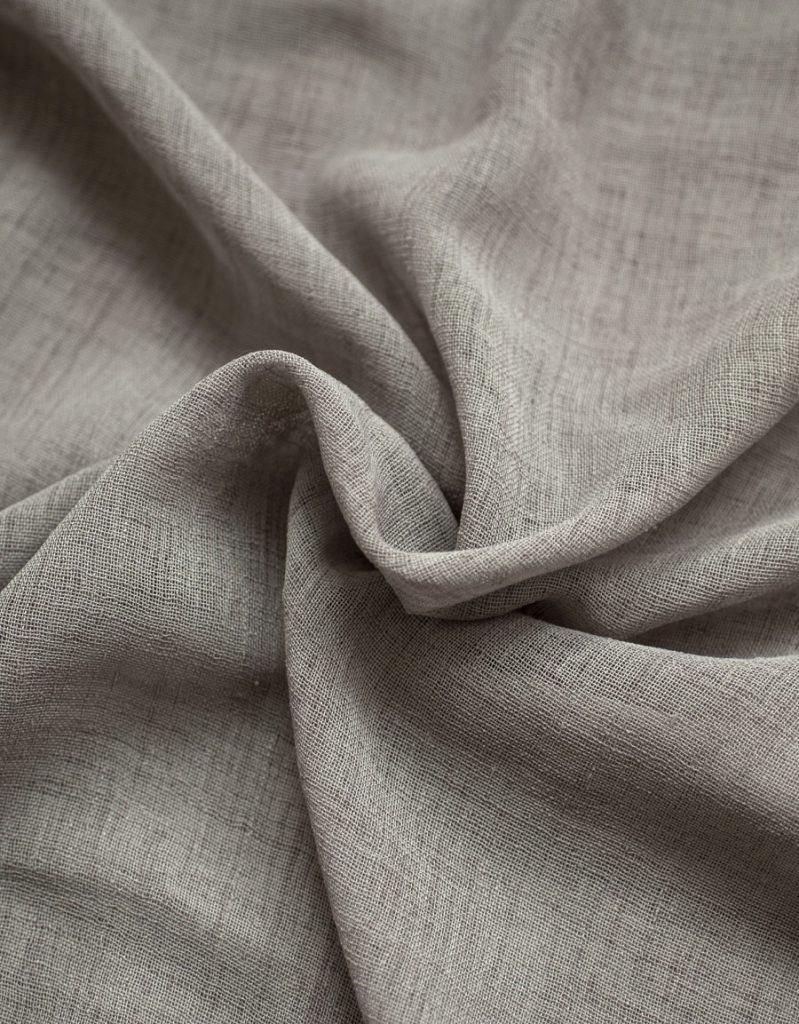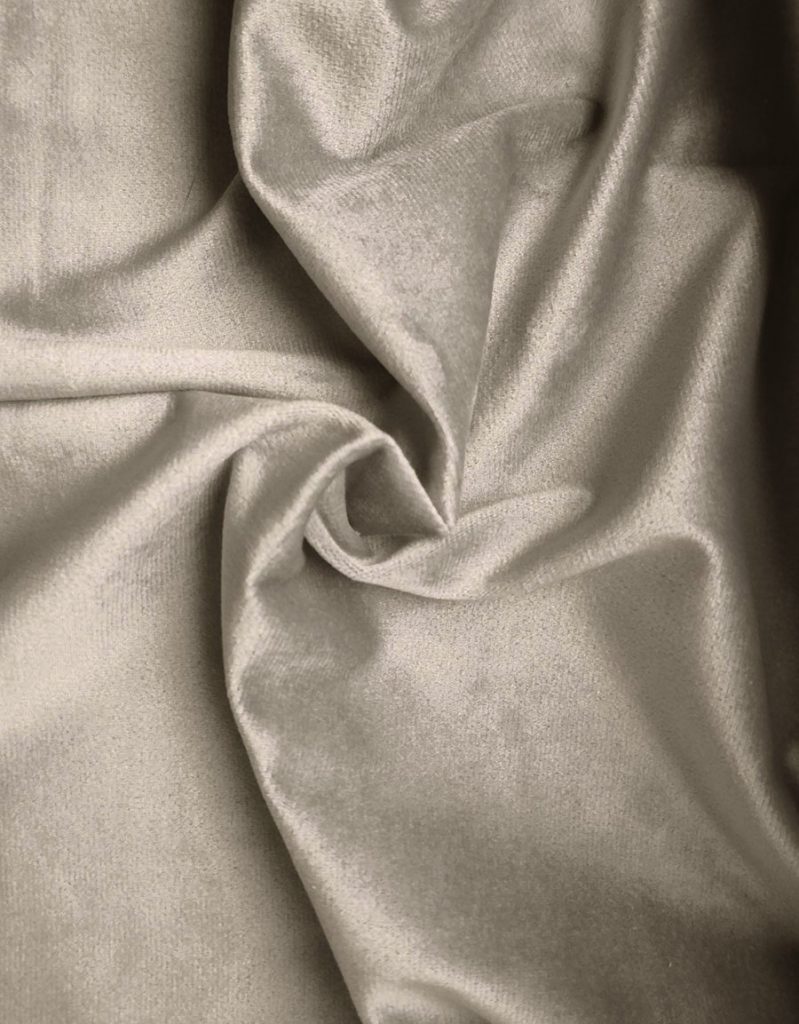 Malva has a beautiful linen structure and is made of recycled polyester as part of our collection "Sustainable Living."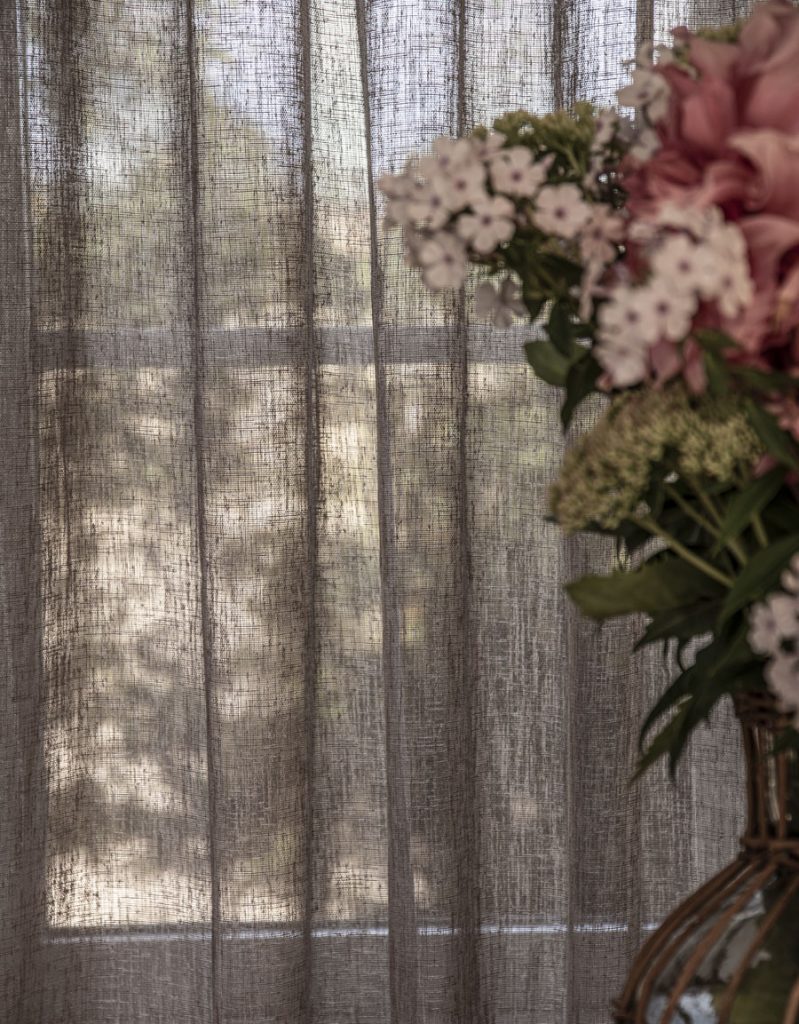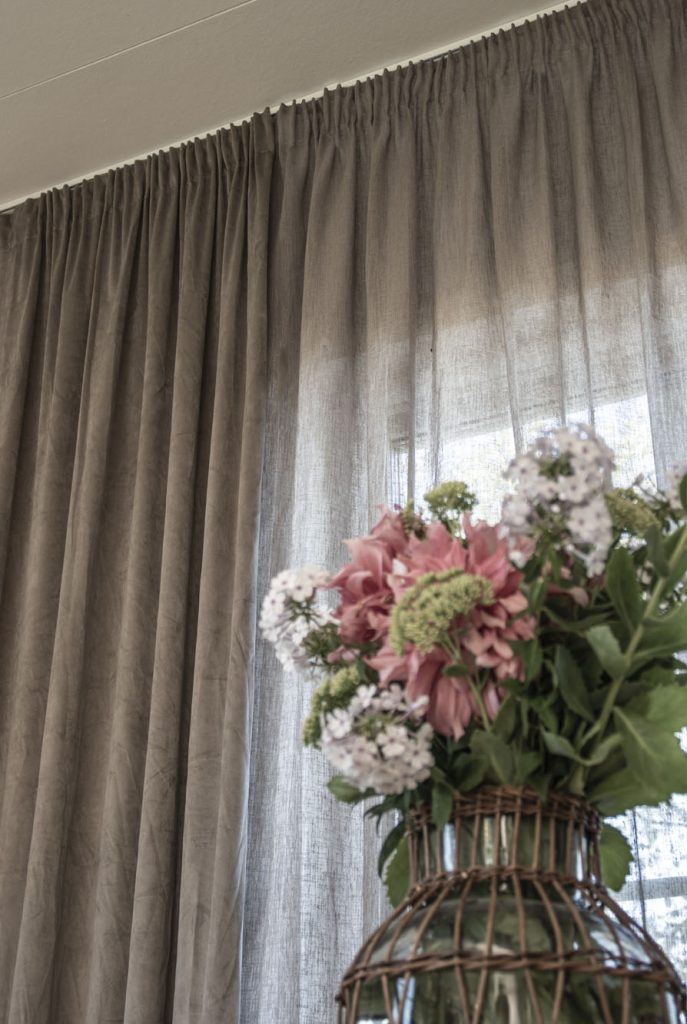 The u-rail is nearly insvisible when mounted on the ceiling, allowing the curtains to have full focus.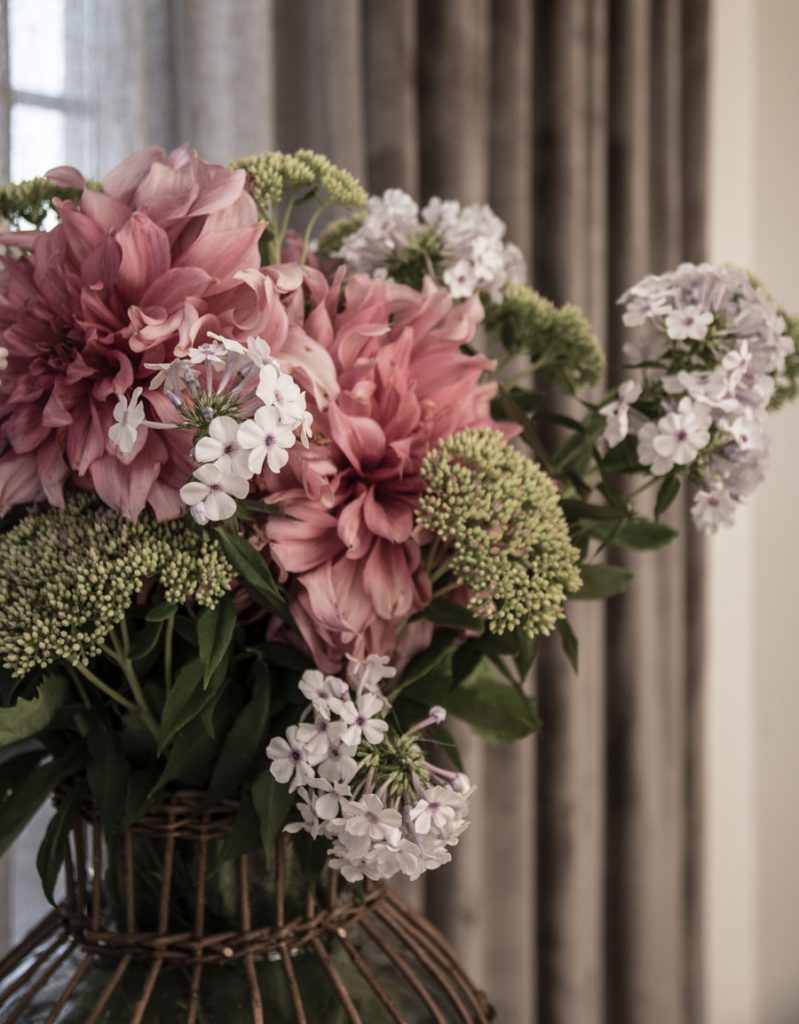 Match with cushion covers in the same materials or tone on tone and add beautiful flowers to enhance the romantic feel of the room.